Businessmagnet Apps
Browse the UK's ultimate B2B media platform

on the move, store contacts, email suppliers quickly, all from any device with an internet connection
more info
Activity Feed
Businessmagnet - Smartphone Website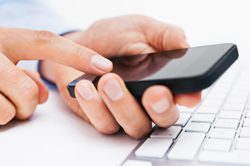 Access Businessmagnet on your Smartphone
With our new and improved smartphone version of the website you can access a full version of the platform that has been fully optimised for low bandwidth connections, with mobile devices in mind and provides access to all 140,000 companies and every one of the 70,000 product and services.
The smartphone version of tour website has been built from the ground up to enable users of all 'smart' enabled devices to access a low bandwidth version of the website, provided they have a connection to the internet.
Full Search Results
Considering the smartphone version of the website has been optimised for low bandwidth speedy downloads, you'd expect there to be some compromise in our results system. Our technical team have overcome this conundrum to incorporate every one of the 140,000 companies listed, each of the 70,000 products and services, and also included 4 browseable indexes where you can view alphabetical lists of companies, products, towns and postcodes.
Detailed Company Profiles

Company profiles are detailed, and include all important information a potential customer could ever need. Full address information, a company logo* the ability to call, visit website and even send an email directly from the web page displayed on the device. Further information displayed includes, optimised company description, products and services, 5 main company features* and a photo gallery section*
Automatic device detection
Regardless of mobile device, our technology can detect which handset you are using to access our media platform, serve up the correct resolution page for your screen and then redirect you to the page you were requesting. What this means is that for any visit to our digital platform from a search engine or other referring website, you will seamlessly be redirected to the smartphone version of the website - this enables faster accessing, but don't worry if you prefer to use the full site, as the option is at the bottom of every page to go back to the full version.
For additional mobile browsing and features we have an
iPhone App
and an
Android App
that are available to download for free from Apple itunes and the Android Marketplace respectively. For more information on the iPhone App
click here
, and for more information on the Android App
click here
. To find out more about the Smartphone version of the website, logon to the website with any 'smart' enabled device. * - Only available on enhanced profiles.
Screenshots below: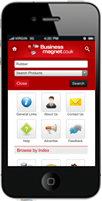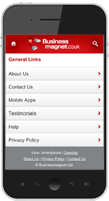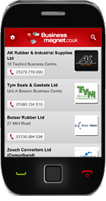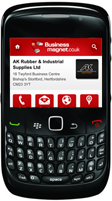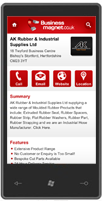 Support and Feedback
We are committed to delivering quality results on our digital media platform and in our dedicated applications. If you have any questions about our website, any of our apps, or are experiencing any issues, however large or small we'd love to hear from you to improve our website even further. Please send us your feedback using
our feedback form
. The more detail you give us the better we can understand and improve our products.