Todays Opening Hours
Thursday : 8:30 - 5:30
closed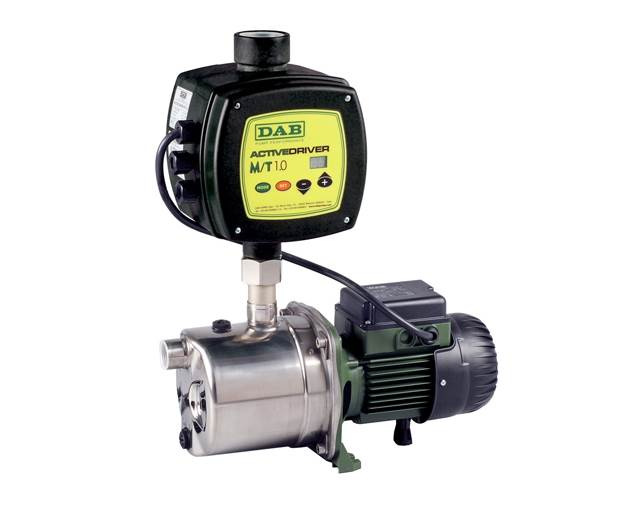 Specialists in Pumping and Fluid Handling Solutions
Carter Pumps are specialists in the consultation, supply and installation of a wide range of pumping and fluid handling solutions. We manufacture and supply pump products for many applications ranging from water supply and water services for rural locations to borehole water drilling, industrial applications, agricultural, filtration and sewage and drainage including sewage disposal solutions for remote and rural locations.

With over 100 years of experience in the industry Carter Pumps are able to use our expertise and problem solving skills to offer advice and provide customers with solutions for all of their fluid handling applications. We have a highly consultative approach to our customers which enables us to provide solutions for all of their water supply applications including pressure boosting, borehole water treatment, water testing, filtration, storage and much more.
What we provide:
Installation
Carter Pumps provide solutions for the installation of all types of pumps and pumping equipment ranging from pressure booster pumps and submersible borehole pumps to sewage packages and can also take care of all of your controls, pipework and water treatment systems.

Maintenance
Carter Pumps are able to offer customers servicing and maintenance for all types of pumping equipment and can provide you with a proactive prevention programme suited your individual requirements to ensure your installation runs smoothly and reliably by providing you with a planned maintenance contract that also includes a 24/7 emergency breakdown service.

Repair
At Carter Pumps we are able to repair all types of pumps, controls, valves and pressure vessels which can reduce energy consumption as well as reducing your environmental impact. This service is available to customers with or without maintenance contracts and more about this service is available on our website.

Supply
As a leading pump manufacturer Carter Pumps can provide a pump for almost every application including centrifugal pumps and positive displacement pumps such as reciprocating and rotary, and as representative for all leading manufacturers we are able to ensure you will always receive the optimum pumping solution.

Markets & Applications
Carter Pumps provide their services to a wide range of market sectors and applications including:

Estates and Estate Management
Carter Pumps have the expertise to cover your estates and facilities management solutions including water pressure boosting, heat circulation and pressurisation applications.

Agricultural
In this area Carter Pumps are able to attend to a wide range of agricultural requirements including irrigation, sludge and slurry pumping, fuel and oil transfer, telemetry systems, private water supplies, boreholes and much more. We also provide customers with an emergency call out service to keep them up and running.

Manufacturing/Industrial
We carry out many installations and services for the manufacturing and industrial sectors some of which include the handling of aggressive chemicals and difficult fluids, hygienic fluid movement and water treatment. We also provide an emergency call out service for our customers to help reduce downtime.

Food & Beverage
Our expertise in the processing industries is second to none. Carter Pumps can attend to all of your sanitary and hygiene pumping applications whether itís for the food, beverage, pharmaceutical or cosmetics industry. We can provide solutions for water treatment and dosing, filtration, fluid storage handling and pressure boosting.

You can find out more information about Carter Pumps and the wide range of products and services we are able to provide by visiting our website so please feel free to browse.
Products
We can choose from an array of different products to provide the best solutions but 2 of the most commonly used are:

Booster sets
Water pressure booster sets are used to maintain, increase or stabilise the supply of potable water. There are many and varied booster set configurations -fixed or variable speed, single or multiple pump, vertical or horizontal pump. With our experience we can help you identify the best combination for your needs for the best price and energy efficiency. We can also supply a new silent water pressure booster (45dB) with low levels of vibration. This can be wall mounted, single or twin pump and integrated break tank.

Packaged Pumping Stations
For use when sewage or surface water has to be pumped to a mains connection. Our packaged pumping stations are available in many sizes with submersible sewage or waste water pumps, guide-rail pump mounting system, internal pipe work, valves, float switches, lifting chains, control panel and access cover all pre-fabricated, assembled and tested before delivery to site. We are an NICEIC Approved Contractor so installation electrical meets current regulations.
Company Video

www.carterpumps.co.uk
Related Products and Services
Water Pressure Booster Set

Sewage Treatment Plant

Packaged Pumping Stations

Packaged Pumping Station

SPECTRUM Filtration and Water Treatment

Filtration and Water Treatment

Water Pressure Booster Sets

Pump Service, Project Management

Electrical Works

Carter Pumps, Pump Service

Underground Tank Installations

Trenching, Pipe Laying

Blowers

Industrial and Process Pumps and Controls

Borehole Head Works

Water Pressure Booster Sets

Private Water Supply

Packaged Pumping Stations

5

stars based on

3

customer reviews
Write a review
By Estate Manager ,
Following a grounds worker digging through the main sewage pipe on the estate yesterday afternoon I called at approximately 17.30 to arrange for tankers to attend the estate as we required the sewage tanks to be pumped clear. Carter Pumps were absolutely fantastic and arranged for the tankers to attend the estate out of hours. During this time I was kept updated with relevant information regularly throughout the night which was of a great help and made the operation run very smoothly. I would like to thank the team for all of the outstanding work that has been carried out on the estate and very much look forward to carrying on with the service for the foreseeable future.
Was this review useful?


By Home owner ,
A huge thank you to Carter Pumps who have just installed a new pump in our cellar. They arrived on time, did the job, cleaned up beautifully all in just over two hours. The pump removed was installed well over 15 years ago by Carter Pumps, it was never serviced or cleaned, it gave us wonderful service over all that time, what an amazing pump, I'm sorry to see it go! We are very grateful for Carters help,
Was this review useful?


By Landlord ,
I wanted to drop you a note and highlight the fantastic customer service we received from your team last week , especially highlighting the interaction with Matthew as absolutely excellent. I canít say enough about the service and commitment we experienced from your company, great customer service is hard to find these days but you have got it right there for sure.
Was this review useful?


Approvals & Certificates

Constructionline

SafeContractor

NICEIC - National Inspection Council for Electrical Installation Contracting
Payment Methods
Visa
Cash
Visa Debit
Cheque
BACS
MasterCard
Direct Debit
Maestro