Businessmagnet Apps
Browse the UK's ultimate B2B directory

on the move, store contacts, email suppliers quickly, all from any device with an internet connection
more info
Activity Feed
Businessmagnet - iPhone App Support Page

This is the Businessmagnet iPhone App support and download page. The Application has been developed to allow users to continue making searches while they are on the move.
The App is available to download for your iPhone from the App Store, alternatively you can download the app by
clicking here
.
To Use The App:
The App homepage will display 2 cells towards the top of the screen, and 6 icons towards the bottom. The top cell is where to add your search string and the second cell allows you to select which index you want to search within.
The App has been divided into four searchable sectors: Products, Companies, Towns and Postcodes.
Start your search by typing what you are looking for in the top cell with 'start your search here' text within. Once you have entered your desired search keyword, select which index you what to search and then your results will be displayed.
Selecting a company within these results will take you to their company profile where you can call them from directly within the app, view contact information, business description, and email the supplier an enquiry. There is also the ability to add the company to your contacts and much more - try the app for yourself, you'll see the great features we've added.
Connection limitations may alter the speed in which searches can be achieved; in slow areas, please be patient with your search.
Some of the other features of this App include:
• Search all 140,000 companies listed on Businessmagnet
• Search through 70,000 products listed on Businessmagnet
• See all companies in a specific town or postcode
• Add your company for free to the directory via the app
• Add full company details directly to your list of contacts with a single tap
• Research businesses, save and delete them using our new favourites feature
• Email companies directly from your phone within the app
• Scroll through companies uploaded pictures
• View company locations using the embedded map feature.
Screenshots below: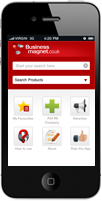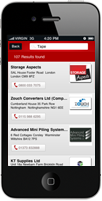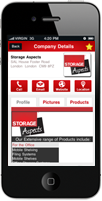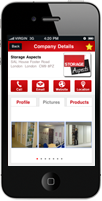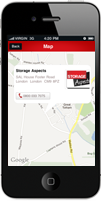 Support and Feedback
We are committed to delivering quality results on our directory and in our dedicated applications. If you have any questions about our directory, any of our apps, or are experiencing any issues, however large or small we'd love to hear from you to improve our directory even further. Please send us your feedback using
our feedback form
. The more detail you give us the better we can understand and improve our products.