Todays Opening Hours
Tuesday : 8:30 - 5:30
Open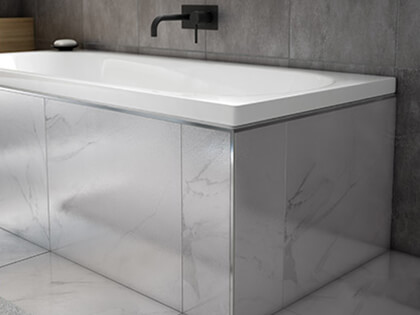 Welcome to Marmox (UK) Ltd
Marmox (UK) Ltd is a British company that supplies Insulation Boards, Thermal Bridging and forms part of the Marmox group of companies. We provide competitive and well-made products for use in the construction and refurbishment industries.

The directors of Marmox have in excess of 40 years experience in the design, manufacture, specification and marketing of construction materials.

Our company policy is to respond positively to our customers requirements and to remain in touch with market demands and trends. We are keen to work with our customers to try to meet their specific needs and specifications.

We don't sell direct to the public - our products are available from a variety of stockists throughout the UK.
One easy to install board – gives you both waterproofing AND insulation!
The Marmox MultiBoards offers you a wide range of advantages, including:

...▪ Stable surface for tiling
...▪ Waterproofing & a barrier against damp
...▪ Thermal insulation
...▪ Load bearing - 40 tonnes/m²
...▪ High flexural strength
...▪ CFC & HCFC & Asbestos free
...▪ Unaffected by freeze/thaw cycle

Marmox MultiBoards are waterproof, thermally insulating tile backer boards designed to isolate the tiled surface from any movement in the structure below to remove the possibility of tiles cracking. They can also be plastered and used as insulation panels.

Marmox Boards can be used for all kinds of applications, including:

...▪ Rigid boarding for partitions
...▪ Wet rooms
...▪ Loft conversions
...▪ Shower cubicles
...▪ Thermal Bridging
...▪ Dry lining / insulation to cellars
...▪ Tile backing board
...▪ Under floor heating insulation
Easy waterproofing for your shower or wet room!
Used in the design of a wet room for the home, the Marmox Showerlay is a low-cost, easy-to-install waterproof base.

The Showerlay is easily cut into any size or shape and forms a floor level, barrier-free panel ready to receive tiles.

...▪ Pre-laid to falls (min. 2% drain angle)
...▪ Easy access, floor level – Ideal for elderly or disabled
...▪ Can be finished with tiles to match surrounding décor
...▪ Can be cut to fit on site
...▪ Use to create a wetroom or enclosed shower area
...▪ Preformed (no skilled laying of falls)
...▪ Lightweight
...▪ Can be fixed to timber or concrete floors
Marmox responds to the new building regulations
Marmox Thermoblocks are insulation products designed to reduce thermal bridging at the base of the wall. When used in conjunction with low conductive building blocks like aircrete blocks, the heat loss at the wall-floor junction can be eliminated completely.

The latest UK building regulations requires "continuous insulation over the whole building envelope." Previously, insulation could not be placed under walls because it would compress. Because of the high compressive strength of Marmox Thermoblock they can be placed at the foot of supporting walls allowing the insulation to be completely gap free without any thermal bridge or heat loss.

Effective thermal conductivity = 0.047W/mK
Mean compressive strength = 9.0N/mm2

Marmox Thermoblocks are made of waterproof extruded polystyrene, coated both sides with a fibreglass reinforced polymer with the strength provided by the epoxy-concrete columns embedded within the structure. They are available in three widths: 100mm, 140mm, 215mm and are all 65mm high.
www.marmox.co.uk
Related Products and Services
Bath Panel Kit

Curved Board

Multiboard

Pipe Boxing

Showerlay

Showerlay Linear

Showerstone

Noise Reduction

Thermoblock

Showerlay

0

stars based on

0

customer reviews
Write a review