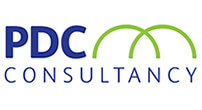 sales

pdcconsultancy.co.uk
Phone: 08455 2 [Reveal]
Fax: 08455 201 024
Welcome to PDC Consultancy
Maximise the potential of your office building or industrial workplace with a mezzanine floor from PDC Consultancy Limited, and make the most of the unused space, and you could potentially double your existing floor space.

Mezzanine flooring is the most cost effective solution to realising your building's potential, and can be designed to support normal office traffic, or heavy machinery for industrial use. PDC Consultancy Limited has worked with many of the UK's largest chains for many years, including Argos, Currys, Homebase and more, tailoring mezzanine floors to each specific need as required to extend their retail selling area or increase capacity for stock.

A mezzanine floor can give your business extra space without needing to find extra rent, heating costs or rates, and of course, you won't have the upheaval of relocation either. Mezzanine floors come with a choice of decking too, from a heavy duty particle board to plate steel or open steel grating, we can even install multi-tiered mezzanine flooring dependant on your needs, and will of course be compliant with current building regulations.
Mezzanine floor uses
Storage / Retail / Office / Increasing production capacity
With each new level of mezzanine floor your business grows, PDC Consultancy Limited can complement your mezzanine flooring with office partitioning, suspended ceilings, shelving, racking, electrics, plumbing, heating and air conditioning you need, providing a complete design and installation package from start to finish.

Current building regulations state that any mezzanine floor over 20 linear metres in any one direction, any mezzanine floor occupying over 50% of the premises or any mezzanine floor that will be occupied by staff on a permanent basis such as an office/picking operation requires fire protection. PDC Consultancy Limited offer a full range of fire rating options from suspended ceilings to intumescent painting.

With space at a premium, a mezzanine floor is the most cost effective solution for increasing storage capacity, freeing up valuable production space and raising or extending existing office areas.

Mezzanine floors can be designed to take loads from 3.5Kn/m2 (office loading) to 15 Kn/m2 (heavy machinery). Constructed using square hollow section columns sat on the existing ground floor slab, universal beams bolted to the top of the columns with secondary "C" section galvanised purlins cleated between. A choice of decking is added to form the floor of the structure, 38mm heavy duty particle board is used in most applications but other finishes can be used such as flat plate steel, chequer plate or open steel grating.

Mezzanine floors are constructed independently of the existing building making them fully demountable for reuse; they can be either single tier structure or multi-tier structures dependant on the application. Designed to BS 5950 1:5, BS6399 and to all current Building Regulations.
Call one of our experienced staff today for a free quotation
Related Products and Services