Todays Opening Hours
Wednesday : 8:00-6:00
Open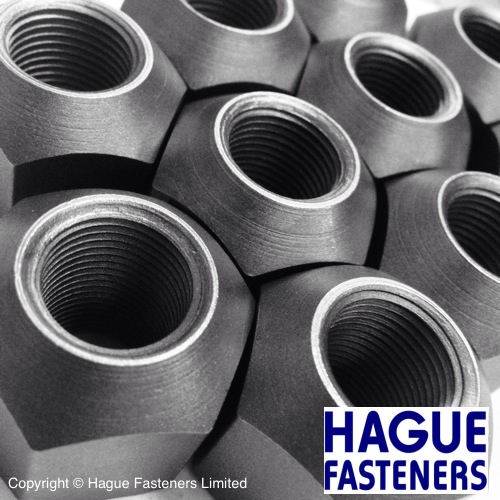 Leading suppliers of Bespoke Bolts & Custom Fasteners
Hague Fasteners Ltd, is one of the longest established British Manufacturers of U Bolts, Hex Bolts, Bespoke Bolts, Non Standard Bespoke Fasteners, Special Fasteners and Custom Fasteners made to Customers Drawings & Designs.

Founded in 1971, to service Power Generation, Petrochemical and Construction Industries, their wealth of experience is unrivalled yet often imitated.

Hague Fasteners Bespoke Bolting wins orders from all sectors of industry, from OEMs through to Fastener Distributors & Resellers.

Hague Fasteners customer service is refreshing and new customer accounts are always welcomed. In an impersonal world of automation, a personal touch is evident right from the first phone call which is answered by a technical member of staff. This facility is available 24 hours a day to assist the rapid breakdown service for which the Company is renowned.

For more information on Hague Fasteners Click Here
Products

Hague Fasteners list of products is endless. Any item can be manufactured, from a Standard item that cannot be sourced, perhaps due to an unusual thread form or non preferred length, thorough to a complete special bolt designed for a unique purpose.

Hague Fasteners excel at small to medium quantities. They regularly manufacture one off Prototype bolts where required through tens, hundreds or thousands, whatever is needed.

Bespoke Bolts, Hex Bolts, Socket Screws, U Bolts, Coach Screws, Engineer Studs & Studbolts, Hex Nuts the range of items is endless. Any special fastener can be made and supplied as if from stock.

Lifting fasteners made in the UK and safety critical bolting are becoming more sought after. Their British manufactured Bolting, including Eye Bolts, Bespoke Fasteners, Swing Bolts, Hex Bolts & U Bolts are made from European sourced materials and fully certified Mill traceable so quality is guaranteed.

To view our full product range Click Here

Materials

Difficult to machine steel grades are their speciality. High Strength Nickel Alloys such as, Monel, Hastelloy, Ferralium, Incoloy, Inconel and Nimonic grades are stocked in bar form so that small quantity fasteners can be made to order with rapid deliveries where required.

Stainless steels and Duplex grades are commonplace within their Manufacturing facility and all products regardless of their design are manufactured and exported all over the World.

Mild Steels, Carbon Steel and Alloy Steels are also stocked. Whilst the grade of material may be a standard one, if the item is a non-preferred size or not stocked by general distributors then Hague Fasteners Bespoke Bolting are your source.

To view our bolting guides Click Here

Facilities

Our manufacturing facilities provide a cross section of CNC production methods and manual machining so that precision turned parts can be economically manufactured regardless of small quantities.

Specific machines enable a broad, limitless range of products. Bending of U Bolts and J Bolts, Thread Rolling of Hex Bolts and Engineer Studs & Studbolts, Special milling and Polygon Turning of Hex Nuts, Hex Bolts and Eyebolts. Broaching and Hexagon Forming for Socket Capscrews and Non Standard Socket Screws. Grinding of precision components such as Fitted Bolts and Threaded Shafts. The range of machinery ensures any Hex Bolt or Special Fastener can be supplied.

To read more about us Click Here

Typical Projects

Super Duplex U Bolts supplied to Oil Refinery with 24 hour delivery

Longer than standard Coach Bolts manufactured and supplied for UK Coastal Defence maintenance.

Non Standard Hex Bolts in SuperAlloy manufactured and supplied with PTFE surface coating. Delivered within 5 days to Italian subsea project

3 metre long Hot Dip Galvanised Tie Bars with Hex Nuts & Plate Washers, product designed and installed with material improvement criteria implemented.

Power Station turbine casing maintenance project. Hot Forge and machining of large diameter twelve point High Strength Collared Bolts.

British Racing team consultation due to standard Socket Screw head shear problem. Material quality assured by British sourced steel solved problem, and Thread Rolled strength improvement. Customer no longer uses inferior imported fasteners.

Nickel Alloy Engineer Studs manufactured and exported for Filtration project.

Cadmium plated Precision Turned Components for British Defence project.

Company Videos

www.haguefasteners.co.uk
Related Products and Services
Wheel Nuts Radius

Valve Stem Bolts

Turbine Studs

Through Drilled Studs

Special UNF Nyloc Nuts

Special Swing Bolt Ball

Special Slotted Locking Screws

Special Nuts

Special Hexagon Nuts

Special Headed Fasteners

Special Circlips

Socket Capscrews

Slotted Fitted Bolts

NonStandard Socket Countersunk

Non Standard Button Screws

Nimonic 90 Assembly Nut

Motorsport Manifold Bolts

Laser Cutting Profiling

Extender Bolts

Banjo Union Bolts

A286 Engineer Studs 660

5

stars based on

5

customer reviews
Write a review
By John , Industrial Supply Client
Can't thank highly enough for the prompt resolution of our need for special fasteners at short notice. Polite, helpful and professional.
Was this review useful?


By James , Specialist Engineering
Customer service has been impeccable. Response times, employee manner and prices are excellent.
Was this review useful?


By Beth , Supply Chain Specialists Oil & Gas
I think Hague Fasteners is a company with very friendly, good and quick customer service. The prices and delivery time are competitive. They are extremely good with updates, and let the customer know immediately if there are any delays.
Was this review useful?


By Francis , Special Custom Vehicle Designers
Our Designers work to high specifications, and Hague have been able to supply to our requirements
Was this review useful?


By Caroline , Global Special Metal Manufacturers
Very happy with service received on my latest order. Quick replies and a material delivered according to spec.
Was this review useful?


Associations
Payment Methods
Visa
Cash
Visa Debit
Cheque
BACS
MasterCard
Payment Terms
Pro-Forma
30 days
60 days
Opening Hours
| | |
| --- | --- |
| Monday | - 08:00 to 18:00 |
| Tuesday | - 08:00 to 18:00 |
| Wednesday | - 08:00 to 18:00 |
| Thursday | - 08:00 to 18:00 |
| Friday | - 08:00 to 18:00 |
| Saturday | - Closed |
| Sunday | - Closed |