Todays Opening Hours
Monday : 8:30-5:30
closed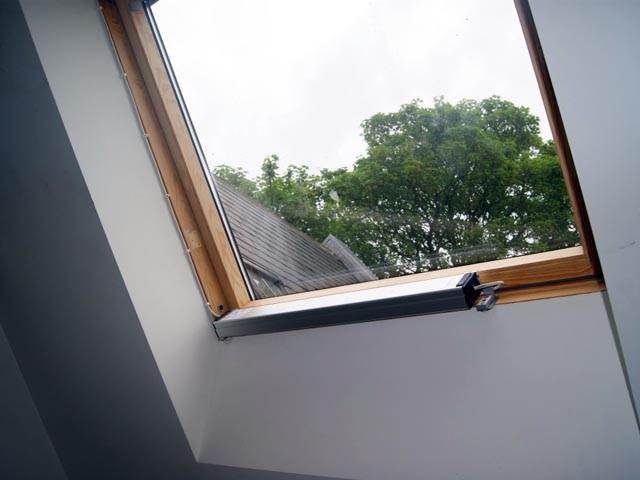 Windows Opening Solutions
Rocburn Ltd is a fast growing and innovative company that specialises in providing electric and manual window control systems and ventilation solutions for high level windows and vents , inaccessible windows, difficult window types or multiple openings.

At Rocburn Ltd you always get to speak with an expert for advice – we love speaking with customers!. We are happy to discuss your problems and challenges – whether these be height, limited access or health and safety, and offer the best solutions at extremely competitive prices. Our team are dedicated to providing superior ventilation solutions all of which can be tailored to meet your own specific requirements. We not only compete on range and price but can also provide our customers with a fast turn around and delivery.

Our vast experience in this field provides us with an expertise that enables us to offer our customers a wide range of window openers to cater for solutions in both home and corporate applications.
Electric Window Openers
Electric window openers are the modern solution for window automation. Windows can be controlled by switch, control panel, rain sensor thermostat or incorporated into a building management system.

Rocburn Ltd provide a comprehensive range of electric window openers including single chain openers and twin chain openers for use on larger windows that require two push points. We also supply linear actuators for rooflites and some of the larger heavy windows.

To find out more about our range of electric products please Click Here
Manual Window Openers
Manual window openers can be fitted to almost all types of windows and can operate on single and multiple high level windows using a remote handle. These openers can be fitted to top and side hung windows, skylight and roof windows and bottom hung open in or out systems, all of which are suitable for both domestic and commercial applications.
Plug In and Battery Window Openers
Our range of Venset window openers from Denmark provides a cost effective solution especially in those hard to reach window situations. These openers are particularly useful for the elderly or less abled. They can be operated from a well located panel switch or remote control which is capable of running up to five windows individually or together.

The impressive AXA RV2900 battery opening system offers wire free remote control operation with easy fitting. Manufactured in Holland they are suitable for top hung windows with up to 130mm opening capacity and where a wire free solution is required.
Traditional Window Openers
Rocburn can provide solutions for most traditional window systems. We offer a range of both poles and openers to suit almost every need. They provide effortless operation for even high up conservatory windows and skylights. Our products here include telescopic screw jack winders with twin threads, screw jacks with handles and single thread screw jacks, all with bracket options to suit either timber or uPVC vents. A huge choice of opener poles is also provided in brass, aluminium and wood to suit most styles and requirements.
Greenhouse Window Openers
Being temperature operated, automatic window openers are perfect for use in greenhouses and conservatories enabling complete control of the temperature within. These openers are available in various models to suit different applications such weight loading and maximum opening capacity. Clip on model openers are also available. All however come with warranty and fitting instructions.

To find out which type of window opening system would best suit your requirements please give us a call.

Rocburn also supply a range of smoke ventilation and smoke control systems. To find out more, please Click Here
www.window-openers.com
Related Products and Services
Promotions
Showing of 6 Promotions
Supermaster Fitted To Skylight

Supermaster Fitted To Skylight

PL6 Sets

Supermaster Fitted - Centre Mullion

Window Opener

Window Openers

Manual Chain Opener Fitted

Conservatory Window Openers

Automatic Greenhouse Openers

Folding Window Openers

Folding openers

Screwjacks

Bracket Options To Suit Timber and uPVC Vents

Plug in Window Opener

ACK4 Chain Actuator 230v or 24v

Topp C20 Chain Actuator 230v or 24v

Temperature Control Panel

Sliding Sash Window Openers

Home Window Openers

Axa RV-2900 Wire Free Remote Control Window Opener

Plug in Electric Opener

5

stars based on

9

customer reviews
Write a review
By Mike ,
After speaking with Adam again, I cleaned the terminals to the temp sensor and, voilá, the control worked again. I will seal the cable glands in order to prevent any moisture to cause future corrosion. Let me express my gratitude and true satisfaction with the excellent customer support you have provided. Top notch! Thanks again.
Was this review useful?


By Ruth (Milner) ,
I know it has taken some months for me to decide what I was doing, but I finally bought the remote control actuator & got it fitted last week. So I'm just writing to say that it's brilliant! Thank you to you & several of your colleagues who have been soooooooooo helpful & patient when I have rung up with my numerous questions etc. Because of this new electric window, it has transformed how I can plan my soon-to-be-fitted new kitchen.
Was this review useful?


By Peter ,
Hello again Ben, The Window Opener is now working well, and much appreciated in the hot weather we have had recently. Although today it is cooler and there's been showers the very hot weather is forecast to return by the end of the week. Thank you once again for all your help. You are a credit to the company and your customers.
Was this review useful?


By Robert ,
Dear Adam, Fantastic service, it has just arrived. You should be called Adam The Great. Pleasure to deal with you. Many thanks
Was this review useful?


By Richard Harrison ,
Just a brief note to say it all works now and to thank you very much for all your help, guidance, advice and above all patience!! I certainly wouldn't have got half this far without your help so it's much appreciated.
Was this review useful?


By Eamonn , Parish Council
On behalf of Eamonn I am writing to thank you for the supply and assistance with the fitting of the window openers. As a Parish Council we deal with many suppliers and contractors and when one stands out I like to offer our praise and thanks. As you probably know, things got off to a somewhat rocky start (nothing to do with Rocburn!) and the first opener that was fitted had to be done with some 'over the phone assistance'. Once the first one was installed the rest went very smoothly.
Was this review useful?


By Ronald Zaunbrecher ,
Hi Matt, I received everything in time and it is installed and works perfectly. I am really happy with it. Just wanted to thank you for all your advise and patience!
Was this review useful?


By John Gilmore ,
Dear Ben, Teleflex Morse MAC41 Cog Wheel. I enclose the cheque for £13. Thank you for your splendid service
Was this review useful?


By Adrian in Australia ,
These were delivered yesterday -- great shipping speed! :-)
Was this review useful?


Key Contacts

Ben Green
Director
Tel: 07855281880
Email: sales

rocburn.co.uk

Lyndsy Davis
Accounts
Tel: 07855281880
Email: sales

rocburn.co.uk
Adam Green
Technical Sales
Tel: 07855281880
Email: sales

rocburn.co.uk
Matt Boyd
Technical Sales
Tel: 07855281880
Email: sales

rocburn.co.uk
Payment Methods
Visa
Cash
Visa Debit
Cheque
BACS
MasterCard
Paypal
Maestro
Opening Hours
| | |
| --- | --- |
| Monday | - 8:30 to 5:30 |
| Tuesday | - 8:30 to 5:30 |
| Wednesday | - 8:30 to 5:30 |
| Thursday | - 8:30 to 5:30 |
| Friday | - 8:30 to 5:30 |
| Saturday | - Closed |
| Sunday | - Closed |
Specialising In