Todays Opening Hours
Wednesday : 8:30 - 5:30
closed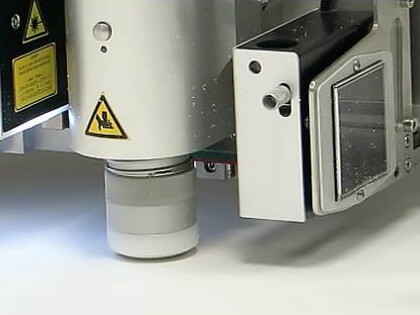 FOR A COMPLETE SERVICE, CALL DELTA RUBBER
01425 278011 / 0845 257 2531

Delta Rubber Ltd was established in 2006 by directors Martin Bailey & Jon Fisher who have over 55 years combined experience in the manufacturing and supply of elastomeric rubber products Electrical Safety Matting and Rubber Safety Matting to numerous industries including engineering, construction and fabrication, marine, health, defence, Autosport, automotive, food & beverage, power generation and transportation.

We offer a friendly and knowledgeable service; we have worked with numerous clients large and small in the development and production of items as diverse as valve chest cover seals, wind turbine access hatch gaskets , specialist 'O' rings in central heating filters, undersea cable components, and anti-vibration pads for air handling units in a new shopping centre. We have the skills to fabricate specialised items such as a prototype polyethylene foam and rubber transit protection device for large precision-machined components. We produced a large one-off polyurethane moulded pipe clamp in 2 days to enable a dry-docked vessel to sail on time.

Our experience & knowledge of industrial rubbers, rubber safety matting, electrical safety matting, materials & processes enable us tackle almost any challenge. Our customers range from F1 race teams to internationally known industrial companies, from major marine vessel operators to airport terminal construction engineers.

We are however just as happy to supply a one-off cut strip or foam pad; just give us a call and we will do our best to assist.

Electrical Safety Matting and Rubber Safety Matting

As a major supplier of insulating safety matting to electrical wholesalers, property and industrial maintenance companies, we hold large stocks of certificated 450V (6mm) and 650V (9mm) Rubber Safety Matting and electrical safety matting.

We stock both these types in 914mm, 1m, and 1.22m widths and we will supply any cut length to order. We also supply more specialist grades of matting including fire-retardant grades which meet the demands of underground transportation systems, and the 3mm (30kV) or 4.5mm (50kV) grades of grey ribbed electrical matting which meet European Standards VDE0303 (DIN 53505).

We also distribute a large variety of conventional safety & anti-fatigue matting products from heavy duty workstation mats to swimming pool surrounds.

Gaskets & Cut Products

We die-cut, punch and fabricate gaskets, seals and similar components ranging from tiny self-adhesive neoprene foam pads up to a 13 metre diameter tank lid seal using dovetailed sections joined on site. We can produce small quantities of trial parts using CNC controlled cutting machines allowing development of prototypes without commitment to permanent tooling.

This system is also capable of greater complexity of shape than using conventional rule-forme tools in materials as diverse as sponge and steel reinforced graphite high temperature jointing. Alternatively we have manufactured large bearing pads 50mm using waterjet cutting machines.

Stock materials include Neoprene, Nitrile, EPDM, Natural, Viton, Silicone, Bonded Cork (Nebar), Expanded closed cell & reticulated foams, Engineering plastics, PTFE, and Graphite High- temperature jointing.

Mouldings

We specialise in small to medium volume applications, often requiring our design advice and experience. We are able to offer assistance on the compatibility & suitability of elastomeric materials and their application, as well as tooling.

We welcome involvement at an early stage of product development in order to help our customers make the most of the extraordinary range of properties possessed by thermo-set rubbers. We also supply an off-the-shelf range of standard grommets, rubber feet, and bobbin mounts etc.

Sheeting & Rubber strip

We stock a huge quantity of sheet in thickness from 0.25mm to 25mm from which we can then manufacture any width of strip up to 1.4metres wide and 10 metres long.

Stocked materials include Neoprene (CR), Nitrile(NBR), EPDM, Silicone, Natural rubber(NR), Polyurethane and Viton(FKM) as well as Neoprene, EPDM and Silicone foam rubbers in both open and closed cell forms. Self-adhesive backing can be applied to almost all these materials if required.

Please note that for some applications such as large door seals we can laminate solid and sponge material, giving a resilient deformable product with a tough outer skin.

We can offer next-day delivery on most items and are happy to provide samples to enable you to check the suitability of the material for the job.

Applications include Garage Door strip, Shutter doors, Shell Door Seals, Weatherproofing,

Seals & O' Rings

We can supply O rings from stock in the BS1806 & BS4518 ranges, as well as many intermediate & non standard sizes. Our stock materials include nitrile, epdm, silicone & fluorocarbon (Viton) elastomers, as well as FEP encapsulated versions together with backup rings if required.

We also supply standard and non-standard hydraulic seals and rotary shaft seals to order at highly advantageous prices.

Extrusions

We can supply many rubber extrusions from stock in hundreds of the most common profiles such U-Channels, P-sections, composite self-grip, fender and glazing sections. New dies are a relatively inexpensive way to produce a special section for a particular application.

Materials supplied include Neoprene, Natural, Nitrile, EPDM, Viton, Silicone, Polyurethane and Expanded Sponges. BS/DTD grades are available to special order.

We have also developed and supplied bespoke sections for industrial clients such as a dockyard rail filler section and a thin-walled tube for a specialist inflatable seal.

Anti-vibration Pads

We stock and distribute various vibration isolation sheet materials notably Tico S rubber-bonded cork machinery pads. We stock a range of thickness in this material from 1.5mm up to 25mm and we are able to assist in the design and application of a/v pads for specific applications such as chillers, air handling units, generators , production machinery etc.

We are able to assist in the recommendation of the correct size of pad for a particular application. We also stock standard moulded rubber mounts and adjustable feet for a variety of machine applications.

Hose and Tube

We stock a large range of off-the-shelf sizes in the commonly used standard elastomeric materials.

We are also able to offer a bespoke service for non-standard sizes from 0.5mm to 100mm bore in an extensive choice of materials with no extra charge for tooling. Types include plain, medical grades, vacuum, Water-Council approved, peristaltics, reinforced, and braided.

Company Videos

| | |
| --- | --- |
|   |   |
| Neoprene sponge - compression guide | Large Custom Nitrile Gasket Manufacturing |
|   |   |
| Nitrile Gasket Manufacturing UK | Neoprene Gasket Cutting |
|   |   |
| Gasket Cutting with Plastazote (LD45) | Tico S Gasket Cutting |

Please visit our website for further information
Related Products and Services
Laser guided custom gasket manufacturing & supply

Rubber matting for a range of instances

Rubber washers in almost any size & material

Electrical safety matting

Pedestrian and traffic management products

Tico anti vibration pads and mounts

Rubber extrusions any shape any material

Rubber O rings standard or custom material & sizes

Expanded foams & self adhesive rubber

Rubber strip

Cable Protectors

Standard or custom gasket manufacture & supply

Greenhouse window seal

5

stars based on

2

customer reviews
Write a review
By Frank ,
Many thanks for the reorganising of the delivery - TNT delivered it at 10.00 this morning - really appreciate your results.. Best wishes, Frank
Was this review useful?


By Irene Bates , M&G Construction Limited
I am just writing to say how pleased I am that I found your Company. You were extremely helpful when I made the initial enquiry and when I followed up with some additional questions. The extrusion strip arrived in line with your estimated delivery date and was well packaged. I have added your firm's name and contact details to our database and made a note that we should contact you with any similar enquiries in future.
Was this review useful?


Key Contacts

Paul Elliot
Manager
Tel: 01425 278011
Email: paul

deltarubber.co.uk
Jon Fisher
Director
Tel: 01425 278011
Email: jon

deltarubber.co.uk

Martin Bailey
Director
Tel: 01425 278011
Email: martin

deltarubber.co.uk
Payment Methods
Visa
Cash
Visa Debit
Cheque
BACS
MasterCard