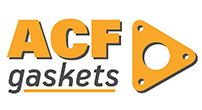 sales

acf-gaskets.com
Phone: 0845 30 [Reveal]
Fax: 01730 894 344

Silicone Rubber Gaskets | Rubber Gasket Manufacturer | Neoprene Rubber Gasket | EPDM Gasket Manufacturer
ACF Gaskets UK is one of the England's leading stamped washer and gasket manufacturers.

ACF Gaskets UK is a specialist rubber gasket manufacturer producing a wide range of silicone rubber gaskets, neoprene rubber gaskets, Viton® / Fluorocarbon and EPDM seals and mouldings. We deliver custom die cut gaskets, washers and conversions at very competitive prices with short lead times.

Gaskets washers and seals are manufactured from a wide range of materials including:
Rubber (Solid)

Rubber (Sponge)

Other

Natural Rubber
Silicone Rubber
Viton®/Fluorocarbons
Neoprene Rubber
Nitrile Rubber
Butyl Rubber
Polyurethanes
Fluorosilicone Rubber
EPDM Rubber

Silicone Sponge
Neoprene/ EP Sponge
Natural Rubber Sponge

Cork / Rubberised Cork
Foam
Card and Paper
Felt and leather
Most of the above are available in different harnesses and thicknesses. For a full List of materials manufactured or stocked by ACF Gaskets UK, Please visit www.acf-gaskets.com/materials/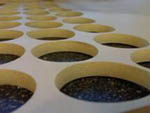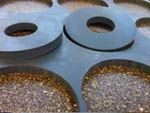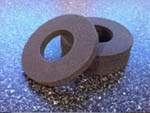 ACF Customers Benefit From:

Competitive Pricing
 

One off Production and Mass manufacture flexibility
 

Rapid Response times.
 

Excellent fully lot tractability.

ACF Gaskets UK is a rubber gasket manufacturer to nearly every industry including.

 

Aerospace
 

Oil / GAS
 

Defence
 

Automotive
 

Motorsport
Investment in modern manufacturing technology has given

ACF Gaskets UK responsive and reliable rubber moulding capabilities with wide scales of manufacturing scoop when making custom rubber mouldings, Silicone Rubber Gaskets, Neoprene Rubber Gaskets and Viton®/Fluorocarbon seals and bellows.

This gives ACF Gaskets the advantage of being able to manufacture custom moulded rubber sheets to spec including DTD and BS on selected materials to be stamped into gaskets and custom rubber washers.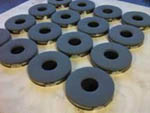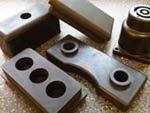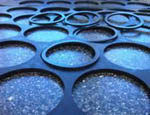 The Advantages of This Are:

Gaskets and Rubber Sheets made to Defence / Water Council / DTD / BS standards that can not be
     achieved from standard rubber sheeting

ACF Gaskets can manufacturer gaskets (and rubber sheets to be stamped) in-house to much high
     tolerances then standard rubber sheeting and most gasket cutters.

Very low production runs can be achieved with most materials, as ACF Gaskets manufacture the
     material just for the job.

As the manufacturer, you have flexibility with materials, thickness and quality standards that you do
     not get from catalogue suppliers. We can adjust the products during the manufacturing process to suit
     your needs.
ACF Gaskets has been built on the principles of getting it right first time, every time. This can be seen from our delivery performance and low rejection rate. ACF Gaskets UK have an award winning MRP and CRM software system and have full control of your job from Purchase order your door step.
ACF Gaskets UK manufacture a range of standard rubber straps in Natural rubber grade 60. and Neoprene rubber grade 60. the lengths of the straps are 150mm
Ask About our Custom:

Rubber Mouldings
Rubber Moulded Straps
Silicone Rubber Gaskets
Neoprene Rubber Gaskets
EPDM Gaskets
Custom Silicone Mouldings
www.acf-gaskets.com
Related Products and Services