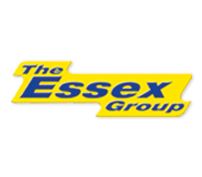 info

furniturewise.net
Phone: 0845 17 [Reveal]
Fax: 0845 1700 333
School Furniture and Equipment Suppliers
Please Quote "Businessmagnet" to receive a discount on your first order.
We are the UK's leading online school furniture suppliers and school equipment suppliers, quality educational and office equipment and furniture for schools, colleges, universities and businesses.

We are suppliers of all the same classroom equipment and office furniture as the BIG catalogue school equipment and furniture suppliers but at greatly reduced prices. Our cost savings are passed directly to the customer – And we will not be beaten on price!
As school furniture suppliers we offer virtually every style of classroom poly chairs, classroom desks and classroom storage units, as well as white boards, notice boards, lockable glazed boards, felt boards, audio visual equipment, office furniture, meeting room, boardroom furniture, reception furniture and dining room tables, banquet chairs and bistro chairs.
In addition, we boast one of the largest ranges of Metal Storage and Wooden Tray Storage Units, Mobile Bookcases and Paper Storage Units; including a complete range of Hazardous Storage Cabinets and anti-bacterial Educational Lockers.
With probably the largest selection of Classroom Chairs, Executive Office and Teacher Chairs, Swivel Operator Chairs, including Solid Beech Wooden Lab Stools and Poly Stools, we are sure to have something to suit every School, College, University or Business, look no further for school furniture suppliers or school equipment suppliers. Alternatively if it is comfort seating you require to relax in for your Reception Areas or Staffrooms, we have the solution. We also have a range of Stacking Chairs for visitors, meeting and training rooms and canteen furniture.
To complement our extensive range of chairs, we have the complete variety of Classroom Desks and Folding Exam Tables, we are also leading school equipment suppliers, whether your requirement is traditional style desking or modern concept desking.

For the professional office environment, we sell a chic and stylish range of desks, funky chairs and office furniture for the smart executive look or the relaxed Home Office look, all in a range of colours and styles.
We have the ideal furniture for your needs at the price you want to pay
Related Products and Services