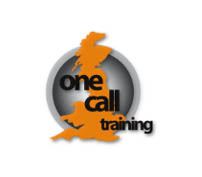 info

onecalltraininguk.com
Phone: 01332 7 [Reveal]
Fax: 01332 792 595
One Call Training Ltd - PASMA Scaffold Training Courses

Welcome to One Call Training Ltd, we are an accredited PASMA Centre for training on Portable Access Towers and Low level Access. We also offer courses on Asbestos Awareness, Abrasive Wheels, Safety harnesses / Working at height throughout the UK.

Facilities in Stoke on Trent, Loughborough, Burton on Trent, York, Wakefield, Liverpool and Gateshead as well as training on your site throughout the UK providing that you have the facilities required.

PASMA Towers for Users Course

Course Overview:
The PASMA Towers For Users Course is aimed at giving FULL competence in assembling, altering, inspecting, moving and dismantling mobile towers. We can instruct up to a maximum of 12 delegates, and is designed to provide training on mobile access towers manufactured in aluminium alloy or fibreglass, approved to BS EN 1004: 2004 and which carry a current British Standard or other equivalent mark of approval. This course consists of a training room lecture, DVD presentation, written assessment, practical training and assessment.

Suitable for:
Anyone in an organisation who assembles, alters, dismantles, moves, inspects and most importantly uses alloy or fibreglass mobile access towers in the workplace. This not only includes construction sites but all workplaces, such as schools, offices and factories both internally and externally.

Course Objective:
The aim and objective of the PASMA Towers For Users Course is for each person attending the course to be able to safely, correctly and competently identify, assemble, alter, use, move, inspect and dismantle prefabricated Aluminium and Fibre-Glass Mobile Access Towers in accordance with the manufacturer's instructions, current regulations and accepted approved methods, to have an understanding of current relevant legislation and regulations on Mobile Access Towers.

The PASMA Card:
Successful candidates receive a PASMA Certificate and a PASMA Photo ID Card which is valid for 5 years. It shows the level at which they have been trained and on what equipment, their PASMA registration Number, Name and expiry date etc. together with a holographic logo to prevent misuse.

IPAF Training Courses

Training in the use of work equipment is required by most health and safety legislation and work at height regulations. Employers are obliged to train employees. The IPAF training programme for platform operators was developed by leading industry professionals. It is certified by TÜV as conforming to the international standard ISO 18878:2004 Mobile elevating work platforms – Operator (driver) training.

More than 80,000 operators are trained each year through a worldwide network of training centres. Successful trainees receive a PAL Card (Powered Access Licence), a safety guide, a log book and a certificate.

Class sizes are kept small, typically 4 to 6 delegates on Operator Courses. Courses generally last one day and are a mixture of theory and practice, with a written and a practical test.

Categories of MEWP equipment:

Static Vertical (1a)
Static Boom (1b)
Mobile Vertical (3a)
Mobile Boom (3b)
Push Around Vertical (PAV)

The IPAF PAL Card
The PAL Card (Powered Access Licence) is recognised worldwide across industries as proof of platform operator training to the highest standard. It is issued by the International Powered Access Federation (IPAF) to platform operators who successfully complete a training course at an IPAF-approved training centre.

Who needs a PAL Card?
If you need to work at height and use powered access equipment:

IPAF believes that you should receive basic training.
In addition to your main job, e.g. electrician, painter, cleaner, you will acquire a new skill.
Platforms are designed to be easy to use and offer a safe way to work at height, but
with basic training you will use the equipment more effectively and safely.

If you are an employer:

Be sure that legal requirements have been fulfilled if your platform operators have the PAL Card.
Work more efficiently & productively with IPAF training to the highest standards.

The PAL Card is valid for five years. It shows the date on which the holder was assessed and the expiry date by which re-training would be needed. It shows the types of equipment that the holder has been trained to operate. It shows the level to which the holder has been trained, e.g. operator, demonstrator and instructor. It has security features including a holographic logo and the holder's photograph and signature to prevent mis-use.

www.onecalltraininguk.com
Related Products and Services

4.5

stars based on

5

customer reviews
Write a review
By Sally, Fire Control Ltd
Hi Doug Just wanted to thank you and Greg for Ladders course yesterday our lads really enjoyed it !!. Sally. FIRECONTROL UK
Was this review useful?


By Beth Wheldon, AJW Engineering Ltd
Hi Doug, Thank you very much for last weeks course, Anthony was very impressed and has asked that organise further training with yourself. Beth Wheldon
Was this review useful?


By Jo Janus, First Interiors Ltd
Hi Doug Thank you for your assistance and excellent customer service as always. Kind regards. Jo. 1st Interiors
Was this review useful?


By Sam Green, SGL Safety
"Doug and his team deliver excellent training and are a pleasure to work with. I would be quick to recommend One Call to anyone who has need of their services. They have been a big help to me over the last 3.5 years and I have been extremely pleased to be associated with them. Samuel Green Director of Samuel Green Ltd" Service Category: General Contractor Year first hired: 2009 (hired more than once) Top Qualities: Great Results, Personable, Good Value
Was this review useful?


By Michelle Munday, University of Leicester
'Thank you for the all training you have undertaken recently for our Maintenance and Horticulture Services, our heads of sections and higher management team have received some excellent feedback from staff participants regarding your training skills and subject knowledge. Having witnessed your training skills and professionalism first-hand, I am delighted with the quality of training, along with, the competitive prices you offer our staff'. Michelle
Was this review useful?


Key Contacts

Mr DOUG BALL
DIRECTOR
Tel: 07814 422362
Email: info

onecalltraininguk.com

Mr GREG BALL
DIRECTOR
Tel: 07790 486839
Email: info

onecalltraininguk.com
Opening Hours
Monday
07:30 to 20:00
Tuesday
07:30 to 20:00
Wednesday
07:30 to 20:00
Thursday
07:30 to 20:00
Friday
07:30 to 20:00
Saturday
07:30 to 20:00
Sunday
Closed