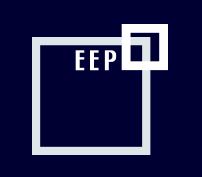 info

euro-emc.co.uk
Phone: 01799 5 [Reveal]
Fax: 01799 521 191
Magnetic Shields | MRI Room Shielding
Who we are: EEP is a leading specialist British company protecting people and equipment from the harmful and negative effects of Radio Frequency interference (RFI) Radiation and strong Magnetic Fields.

The company provides practical answers to meet the shielding needs of today necessary due to ever more sensitive electronic equipment and increasingly stringent safety standards.

Through knowledge, experience, understanding and analysis, EEP designs, manufactures, installs and supplies affordable, well engineered bespoke systems and related products to meet the specific shielding needs of the client, contractor or end user alike.

The markets that EEP serve: The Company provides the specialist shielding requirements needed for:

Healthcare: Shielding against RFI & Radiation Protection and Magnetic Compatibility Shielding for:
MRI suites - constructing a complete shielded room (fully fitted out if necessary) ready to accept the scanner plus the associated quench pipe system and any magnetic shielding required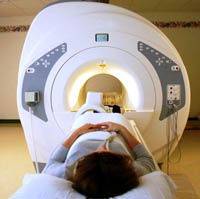 Radiotherapy & Imaging Centres – providing radiation protection for: X-ray rooms, PET / CT scanner suites, Brachytherapy theatres, Linear Accelerators & Radionuclide facilities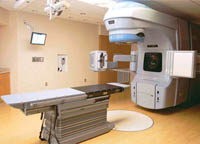 Communication and Data Security: RFI and Electromagnetic Pulse (EMP) protection for Individual Rooms, purpose built Static Modular Units, Transportable Cabins or Single Equipment Enclosures.


Government / Military: RFI, Magnetic Compatibility Shielding and EMP protection for Embassies, Vehicles, Containers & Special Facilities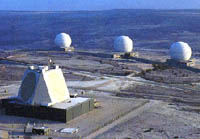 Industry / Commerce: RFI, Radiation shielding and EMP protection for Complete Buildings, Individual Rooms, purpose built Static Modular Units, Transportable Cabins or Single Equipment Enclosures.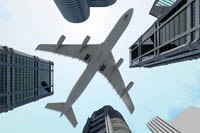 Science: RFI, Radiation Protection and Magnetic Compatibility Shielding for Research Laboratories, Nuclear Experiments, Medical Research

Scope of work: EEP is a total service provider with a large portfolio of supporting products to draw upon. Typically these include own designed and manufactured specialist radiation shielded doors and cryogenic quench pipe systems (allied to MRI room shielding work) and suspended grids for mounting equipment on e.g. x-ray rooms.

Contracting activities range from providing a total 'Shielding' package – integrating and co-ordinating all the individual work elements such as found in a large hospital to building modular rooms or fitting an EEP single leaf, high performance shielded door.

The company serves the UK and overseas markets and work to national and international standards as well as specific user group or equipment manufacturers standards. This diverse experience gives EEP familiarity with the practical issues that arise on a project; whether shielding against gamma rays or installing a complex cryogenic quench pipe system.

Consultancy services are also available e.g. undertaking site vibration tests and magnetic field fluctuation surveys to ensure the right environmental conditions exist on a site. In addition, EEP can provide practical advice on or develop installation specifications to ensure uniformity and quality of the build can be achieved.

Quality: EEP is a BS EN 9001: 2000 accredited company and rigorous monitoring procedures during the build phase help mitigate risk. This tough approach is paramount especially when dealing with radiation shielded areas where strict health physics rules apply and where undertaking any remedial action post installation, is not only impractical but not recommended.

An innovative company: A recent development is the EEP dimmable and flickerless LED lighting package designed specifically for MRI room applications. This low energy system delivers light levels comparable with conventional down-lighters.

Shielded room demonstrator: A fully functional shielded room is located at the Saffron Walden site. This permits EEP to evaluate new materials, assess and optimise assembly or installation techniques and quantify the performance of a product e.g. a vision panel. It also provides for staff training and giving technical presentation to interested parties.

Looking ahead: EEP constantly seeks out ways to improve shielding efficiency using a combination of materials technology and installation methodology. Working with an internationally respected laboratory researching has already helped EEP deliver smarter, better systems at less cost and readies the business for future technical demands.

Shielding – some notes: The function of shielding is to control electromagnetic radiation or magnetic field by the installation a conductive physical barrier normally hidden within the fabric of a structure.

Materials used include aluminium, copper, stainless steel, lead and boronated polyethylene, each with its own handling and installation peculiarities. This necessitates an ability to work equally with materials as delicate as metal foil less than 0.2mm thick, to heavy lead blocks at 50mm or more.

For non-ionising radiation (radio frequencies), the shielding affords protection against unintentional generation, propagation or reception of unwanted signals but for ionising radiation its purpose is to contain radiation levels to within safe limits.
Related Products and Services