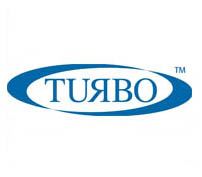 info

turbocontrols.co.uk
Phone: 01256 [Reveal]
Todays Opening Hours
Saturday : 8:30 - 5:30
closed
Leading the way in Dust Extraction Systems and Dust Collection Systems, Meridian Controls Limited is proud of the 50 years experience behind us. Unique in the fact that the company holds partnerships with leading European Manufacturers and as a result of this synergy offers world class service specialising in the design and supply of the completed range of Dust Collection Systems, and Dust Extraction Systems necessary for an extremely effective cleaning system for both bag filters and cartridge filter systems.

Over the last 12 years Meridian Controls has been involved in Pulse Jet Cleaning Systems on Dust Arrestment Plants representing Turbo S.R.L. However, in the last two years, Meridian Controls was awarded the Sole Distributorship for Turbo S.R.L in the United Kingdom, Ireland and Belgium and is excited to now be moving into Southern Africa. Alongside the Turbo Range, Meridian is also a Major Representative of the ESA range of Electronic Pulse Controllers and Dust Emission Monitors and Workmec S.R.L filter Bag Cages within these areas.

Our support and customer satisfaction achieved is due to firstly ensuring the supply of high quality designed solutions, benefitted by extremely competitive prices in conjunction with our 2 to 4 year warranties on the Turbo Range and ESA Range respectively. This is highly competitive with all other manufacturers. Meridian Controls is supported by a technical department with extensive knowledge and capabilities to undertake computer based calculations for accurate sizing of Pulse Valves, Header Tanks, Blow Tubes, Nozzles, Cartridges and Cages which ensures the correct selection of equipment to suit your application.

No matter what you call it, Dust Control, Dust Extraction, Dust Filtration, Dust Collection, Fume Extraction , Reverse Jet filters, Pulse Jet Cleaning Systems, Dust Management, or Dust Arrestment, Meridian Controls can offer Dust Extraction Systems, Dust Collection Systems, and an overall solution for all the components required.

Meridian Controls can guarantee that our extensive knowledge and experience will be of particular interest to you offering tangible benefits and cost savings for future projects.
Our Product Range
CE Certified Header Tanks & Immersion Tanks
The comprehensive Turbo range of CE Certified compressed air Header Tanks includes both Standard & Global Immersion Types.

Global Immersion Tanks are available in carbon steel, Stainless Steel and hard anodised aluminium. These tanks feature the Pulse Valves built into the tank to produce a compact, high performance unit ready for installation on the filter unit. Standard Header Tanks are produced in Carbon Steel and Stainless Steel. Tanks are custom made to client's requirements on the latest CNC controlled plasma cutting and welding machines completed finish with epoxy primer and polyurethane topcoats in a RAL colour of choice.
Diaphragm Pulse Valves
Designed for service in Reverse Pulse type dust filters these diaphragm valves are used for automatic filter cleaning. Engineered in various forms to suit your application:

• Single or double stage diaphragm pulse valves.
• Manufactured with threaded pipe connections or quick mount compression fittings.
• Integral solenoid operator version - Hazardous areas to ATEX Zones 1,21 & 22.
• Remote solenoid pilot actuated version.
Bulkhead Connectors
The P Series Bulkhead connectors are a simple Solution to connecting Blow Tubes to the pulse Valves along with sealing the wall of the Bag Filter.

Saving time and Money using compression type couplings to avoid the need for welding or screw cutting. Manufactured in die cast aluminium in 4 sizes ¾ "– 2".
Blow Tubes with Injector Nozzles
The importance of the Blow Tube is sometimes overlooked, a poorly manufactured Blow Tube with nozzle which are incorrectly aligned and sized waste valuable compressed air and adversely affect the performance of the cleaning system. We have the technology and expertise to eliminate this threat.
Electronic Pulse Controllers
Offering a solution for every filter control requirement from basic sequencer boards to custom made control incorporating differential pressure monitoring, dust emission monitoring and integrated solenoid pilot valves.

Solutions for hazardous areas included ATEX Zone 1 & 21 category 2 G/D, Zone 2 &22 category 3G/D.
Broken Bag Detectors
Control systems for broken bags and dust emissions in the atmosphere through TC probe based on tribo-electic system.
Cartridge Filter Elements
Comprehensive range of Pleated Filter Cartridges, Pleated bags and Pleated Cell filters in wide Variety of Standard fittings and in non-woven, spun bonded polyester and polypropylene with a variety of surface finishes.
Filter Bag Cases
Meridian Controls offers a wide variety of filter cages, manufactured by using state of the art CNC welding machines & automatic weld checking equipment to produce the highest quality Filter Cages at competitive prices. From Standard design to custom made specials the filter Cages are available in a number of configurations – circular, diamond, star, oval and flat with finishes available in Untreated, Copper Wash, Pre-Galvanized, Zinc plated, Phosphate and Cataphoresis electro –coating.
Pneumatic Components
Meridian Controls continuously strives to create perfect synergies throughout our supply chain. As such we are pleased to supply a range of pneumatics which is extremely competitive in all areas but especially in reliability, quality and cost.
Related Products and Services
TD Plain Header Tanks

Carbon Steel Header Tanks

TL Straight Header Tanks

FB Series Sequencer

SC, DC Series Sequencer

PB Series Sequencer

DIG Series Sequencer

XTF Stainless Steel Header Tanks

Bulk Head Connectors

Filter Bag Cages

Diaphragm Pulse Valves

0

stars based on

0

customer reviews
Write a review