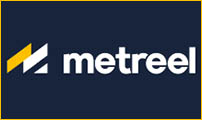 Phone: 0115 [Reveal]
Todays Opening Hours
Tuesday : 9:00-5:00
closed
.
Welcome to Metreel. We are leading specialists in field of Powerfeed, Materials Handling, Personnel Fall Arrest and Access equipment.

At Metreel we not only offer standard products but also have a significant capacity for the provision of bespoke solutions and our dedicated team of designers can provide a service from initial concept to manufacture of the final product.
Reeling Drums
The range is generally fitted with our Safetychange® springs which are sealed in a throw away disposable housing for ultimate safety.

Our DECO® division specialises in custom designed reels, being established for over 60 years, having supplied more than 20,000 units for clients world-wide, many being developed for use in arduous environments such as steelworks, coal mines and oil rigs. Some of these products are now over 40 years old still in operational service, this being testimony for the design, rugged construction and reliability of DECO® equipment.
Plastic & Steel Cable / Hose Drag Chains
Our Drag Chains are designed to protect and cover cables and hoses for X, Y and Z axis movement on machine tools, material handling equipment and robots. Applications include sliding, side mounted, side by side, opposite, unsupported, vertical hanging and standing, rotary and combined movement. A wide range of models available from stock.
Powerfeed Systems
As leading specialists in our field Metreels Powerfeed capacity includes a full range of conductor bars, cable and hose reels, cable festoons, pendant pushbuttons, slip-rings and collector columns, drag chains, worm gear and rotary limit switches. Our Powerfeed systems include:

Festoon Systems: These include a range of capacities designed to travel along wire rope. Efficient operation and extremely versatile and allow endless configurations for specific requirements.

Heavy Duty Reeling Drums: Metreel are leading suppliers of Cable and Hose Reeling Systems which are used for the safe supply of power and controls to hoists, cranes, travelling machinery and handling equipment. Our range includes various options including counterweight, manual, spring, variable torque and motor operation.
Jib Cranes & Overhead Cranes
Our Workstation and Jib Cranes provide full 360degree coverage in circular areas which are formed from two basic styles, braced and underbraced. This makes them perfect for handling applications for supporting tool balancers, hoists, welding wire, air balancers and vacuum filters. They travel effortlessly and smoothly to allow maximum control and minimum effort. Our overhead MET-TRACK crane systems consist of three main types being basic, floor mounted and ceiling mounted.
Aluminium "A" Frame Gantry
These are the ultimate in lightweight gantry systems. The construction makes them easy to transport and perfect for applications that require constant assembly and disassembly. Typical applications also include the use of site personnel, to access difficult locations and emergency situations. These units can both be disassembled within a matter of minutes.
Fall Arrest Equipment
Metreels Fall Arrest systems have a wide range of equipment and include Abseil Equipment, Mobile Laddertrack, Cradletrack, Fall Arrest Ladder Systems and Safetywire Flexible Life Lines. Applications include window cleaning systems, routine maintenance, inspections, construction work and installations. Metreel consider the requirements of our customers as high priority and so as to ensure that this is achieved we have a quality standard of ISO9001 which is certified by SATRA.

If you would like to learn more about our wide range of products and equipment please visit our main website which also contains a product brochure download facility.
Related Products and Services
Festoon Systems

ReadiBuild Complete Festoon Systems

Met-Track Cranes

Offshore Division

Offshore Drag Chains

Offshore Outreach Booms

Rigid Rail Access Systems

Heavy Duty Cable Reeling Drums

Sliding Door Gear

Mobile Ladder Track

Fall Arrest Ladder Systems

Custom Track Systems

Conductor Systems

Lug-all Portable Winch Hoists

Lock 'n' Roll Wire Festoon System

Safewire Flexible Life Lines

Tool Balancers

Bal-Trol Air Hoists

Cradletrack

Plastic & Steel Cable, Hose Drag Chains

Met-Track Festoon System

0

stars based on

0

customer reviews
Write a review
Events & Shows
Key Contacts
Miss . Samantha Spray
Marketing Administrator
Tel: 0115 932 7010
Email: sam.spray

metreel.co.uk
Payment Methods
Visa
Cash
Visa Debit
Cheque
BACS
MasterCard
Maestro
American Express
Payment Terms
Pro-Forma
15 days
30 days
60 days
Opening Hours
| | |
| --- | --- |
| Monday | - 9:00 to 5:00 |
| Tuesday | - 9:00 to 5:00 |
| Wednesday | - 9:00 to 5:00 |
| Thursday | - 9:00 to 5:00 |
| Friday | - 9:00 to 4:30 |
| Saturday | - Closed |
| Sunday | - Closed |