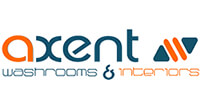 info

edgewashrooms.co.uk
Phone: 0116 32 [Reveal]
Based centrally in the UK, in the East Midlands, Edge Design Washrooms Ltd are a prominent provider of superior Washroom Solutions throughout the UK and to export markets.
Our products include:-


cubicle systems

vanity installations

IPS Ducting

sanitaryware

Accessories – dryers, mirrors, dispensers etc

Bench Seating

Lockers

Please give us a call on the above number or click to email us or visit our website

Cubicle Systems



Our diverse range of cubicle systems are very competitively priced and provide a versatile and attractive solution to your requirements wherever you are located in the UK. We offer exceptional value, quality and style.

Cubicle applications


Toilet / Washroom Solutions - Available in any configuration including framed systems, outward opening doors, ambulant disabled and accessible toilet cubicles. Performance finishes include MFC (melamine faced chipboard) HPL (high pressure laminate) and CGL (compact grade laminate )


Shower Cubicles - Available in a selection of waterproof panel materials such as compact grade laminate, glass, acrylic & stainless steel. Cubicles come complete with stainless steel or satin anodised aluminium
ironmongery.


Changing Cubicles - We design & manufacture changing cubicles to suit both retail and Sports sectors. The adaptable Eden, Space and Anzu ranges are ideal for such situations. Free standing, communal configurations are available with optional integrated benching seating .


General Privacy Units : Sun bed / tanning booths / study booths / treatment cubicles / therapy booths / office divides. Our general privacy units are great when planning & dividing up limited floor space.

CUBICLE RANGE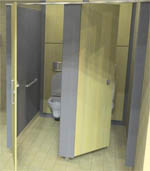 'EDEN'

Eden is our ´chameleon´ cubicle. It is so versatile, that subject to the combination of panel material & ironmongery selected, Eden can be used in virtually in any environment. Edges can be either lipped or postformed. It is also our most economic range and popular with schools, leisure facilities, clubs, pubs etc.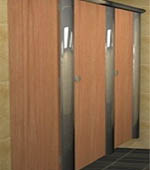 'PACHA'

Subject to the panel material selected, Pacha can be used as toilet, changing, sunbed and shower cubicles. With curved face aluminium pilasters & head rail that can be chrome, SAA or powder coated. Pacha is stylish and robust adding a prestigious feel to any washroom. They are a popular choice for bars, clubs and office environments.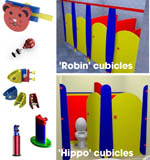 RAINBOWS - Children's

Our Rainbows range is bright & fun & come with vivid ironmongery & fittings, Rainbows 'Hippo' range are suited to nursery & and infant school environments & due to the FRAMELESS nature of the range, supervisory access is excellent. Rainbows 'Robin' is a FRAMED cubicle systems that is very versatile with four standard sizes that make them suitable for Infants & Junior schools.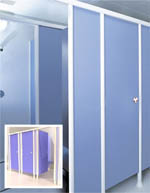 'SPACE'

This range is able to withstand even the most demanding situations. Already installed extensively in swimming pools and leisure centres throughout the UK, this system has an enviable track record for durability and performance.




Our IPS ducting does not just hide ugly pipework – It enhances the overall look & feel; it completes the project! We cater for all IPS scenarios – WC, urinals, Wash basins, hospitals (HTM63 etc), low or high level, vanity unit IPS. The systems are particularly suited to hospital, school & commercial environments. Postformed edges to the Access panels are an option and there's a choice of concealed panel fixings to allow for easy access. The systems are custom manufactured to your specific situation.

Vanity Units & Washroom Solutions



Our diverse range of vanity solutions ensures that we can offer a truly creative solution. They can be configured to suit your specific environment and requirements – straight line vanity, back-to-back vanity, corner vanity, curved vanity or your own unique set-out. We work in HPL, Solid Surface materials such as 'Corian', 'Hi-Macs' and Staron. we also work in glass, stone and wood.

Sanitaryware

Within our range of sanitaryware we have contemporary & traditional items suitable for any setting – We are always pleased to offer advice or recommendations for the most suitable products for your project.


Basins

Toilet Pans

Urinals

Taps

Special Needs - Doc M toilet Packs – Doc M shower packs, support rails, grab rails etc

Miscellaneous items - Toilet pan mounting frames, flush plates, Blending valves, wastes, traps,
back inlet spreaders, sparge pipes etc

Bench Seating & Lockers



We have Lockers and Bench Seating for use in all environments. Our lockers & bench seating come with a range of features & extras to choose from.

Whatever Washroom Solutions you are looking for, Edge Design is the only place you need to look.

Related Products and Services