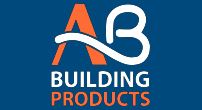 sales

abbuildingproducts.co.uk
Phone: 01264 [Reveal]
Todays Opening Hours
Sunday : Closed
closed
Bathroom Cladding | Waterproof Bathroom Shower Panels
AB Building Products Ltd (Shower Wall Panels). Luxury modern alternatives to tiles for your Bathroom, Shower room or Kitchen. Our Shower Wall Boards and Waterproof Panels are a fast, easy and hygienic solution for use as Shower Panels and Bathroom Cladding. Our Wet Wall style boards and Ceiling Panels will truly transform any room in your home. We also offer Bathroom Laminate Flooring which is 100% waterproof, complete with a 20 year warranty.
Shower Wall Boards

Shower Wall Boards are a modern, luxury alternative to tiles. Ideal for Shower Panels and Walls. Easy to install and cut to size the Waterproof Panels will make any Wet Wall area more hygienic and easier to maintain. With no grout lines cleaning is simplicity itself, just a quick wipe over with soapy water.
Shower Panels

Our low cost Shower Panels can be used to line a shower enclosure, bath area or Wetroom.

All our Panels come with a minimum 10 Year Warranty and will look as the first day you install them for many year to come.
Bathroom Cladding

All of our Shower Wall Panels can easily be installed by competent DIY installers saving you the cost of labour to a tradesman. Some of our Wet Wall style Waterproof Panels and Bathroom Cladding can be cut to size for you at no extra cost. They can also come with T&G edges giving you an almost invisible joint.
Bathroom Ceiling Panels

Anyone who has had the hassle of repainting Bathroom Ceilings will appreciate the ease of installation and finish of our Bathroom Ceilings Panels. Available in Gloss or Matt finishes they give you that clean line finish. Particular ideal for bathrooms suffering with damp or mould issues. The lightweight and easy to handle bathroom Ceiling Panels can be install within a matter of hours and give you years of benefits.
Bathroom Laminate Flooring

With our 100% Waterproof Bathroom Laminate Flooring you need not worry about water or leaks again. Equally at home in any room of your home the Laminate Flooring comes with a 20 Year Warranty. The hard wearing waterproof Bathroom Laminate Flooring has 0% swelling.
Showerwall Case Study Video
If you would like any help or wish to request samples or brochures log onto www.abbuildingproducts.co.uk or telephone 01264 359984.

Bathroom Laminate Flooring, Shower Wall Boards, Shower Panels, Bathroom Ceiling Panels, Wet Wall, Bathroom Cladding, Waterproof Panels, Shower Wall Panels.
Related Products and Services
Wet Wall Boards for Showers, Bathrooms & Kitchens.

A Luxury Alternative to Tiles that is affordable.

'Tile Effect' Sheets. Easy to maintain & c

Shower Wall Panels - Never Grout Again !

Ultra Low Maintenance & Fast, Easy Installation.

No more hard work cleaning grout lines

Shower Wall Boards, Faster & Easier Than Tiling.

Bathroom & Kitchen Ceiling Panels

twinFloor - Waterproof Laminate Flooring

multiPANEL Wet Wall Boards

5

stars based on

6

customer reviews
Write a review
By Richard Lyons , Home domestic DIY
Excellent service! (Jamie) So helpful! Nothing was too much trouble. Excellent product and such care in packaging. Next day delivery! Look forward in dealing with you again, Will definitely recommend to friends.
Was this review useful?


By J. Peacock ,
A very good product has a very imformitive website, all of my questions answer, detailed list of fitting etc, would highly recomend looking if you are going down that route
Was this review useful?


By John & Marie Coventry ,
Excellent products and service We found this company on the Internet and discovered their PVC range for shower walls. The interconnecting panels were not available from any of the high street retailers so we ordered some samples first and liked them. We ordered the full size panels and they arrived promptly and were excellent for the job, along with all the finishing trims. We would recommend this company for their products and service.
Was this review useful?


By Theresa Taylor ,
I have had the best online service ever!! I had picked up a sample of cladding at an exhibition. I then sourced a supplier and made contact. The person I made contact with was someone by the name of Jamie. I gave my measurements and was given a price for cladding, coving, silicone sealant and delivery charge from Burton-on-Trent to Sheffield and accepted and ordered. The delivery service was prompt.
Was this review useful?


By Jenny Smith ,
We are absolutely delighted with our Blizzard shower panelling.
Was this review useful?


By Damon Chichester ,
Fitting Aqua-Step Waterproof Laminate Flooring with a quality underlay and levelling the floor, has made this product fantastic we have installed it in over 30 flats and studios we rent with no problems.
Was this review useful?


News & PR
Key Contacts
Mr . Jamie Richmond
Director
Tel: 01264 359984
Email: jamie

abbuildingproducts.co.uk
Mr . David Dunn
Sales Director
Tel: 01264 359984
Email: david

abbuildingproducts.co.uk
Payment Methods
Visa
Cash
Visa Debit
Cheque
BACS
MasterCard
Opening Hours
| | |
| --- | --- |
| Monday | - 8:00 to 5:00 |
| Tuesday | - 8:00 to 5:00 |
| Wednesday | - 8:00 to 5:00 |
| Thursday | - 8:00 to 5:00 |
| Friday | - 8:00 to 5:00 |
| Saturday | - 8:30 to 12:00 |
| Sunday | - Closed |