Peli Cases – A Safe Way to Transport your equipment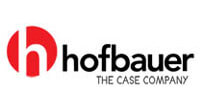 News and PR from Hofbauer (UK) Ltd - Published 26 July 2018
When it comes to the safe handling and transport of your expensive, valued and delicate products, there must be no limitations on the quality of the materials used to ensure durability and protection for your precious belongings and cargo. The Peli Case can offer you peace of mind that your equipment, products, samples, tools etc. are safe and secure during transit. Here at Hofbauer, we use only the best quality materials for the job, and we pride ourselves on excellent customer service, offer first rate bespoke products, and care deeply about the products and services we provide.
Our Peli Cases are world renowned not only for their robustness, but for their waterproof qualities and shock absorbent properties. The Peli Case was created by a diving enthusiast who needed to create compartments that were capable of dealing with high water pressure without any leaks forming. With this in mind the Peli Toolbox and Peli Tool Case were designed. They are light weight, perfect for carrying heavy much needed equipment over long distances and in difficult terrain. When you already have a heavy load of much needed tools and equipment, the last thing you need is heavy luggage holders making it even more cumbersome. The materials used to create the Peli Cases remain much the same since the Peli CaseÂ's creation in 1976. Using plastic micro beads turned to liquid form, the Peli Case is moulded to form an airtight and watertight shape. It is also fitted with a valve that allows Peli Storm Cases to withstand extreme pressure without caving in or being bent out of shape.
There are instances in which the Peli Storm Case has been lost to a natural disaster and then turned up months later with its cargo still intact and in working order, much to the relief and benefit of the owners. Camera crews, the military, rescue services and sub-sea divers all use Peli Protector & Peli Storm Cases to transport their delicate and in some cases vital equipment. Turning up to a destination without the needed cargo can in some instances mean lives being at risk, and any missions, objectives or assignments could be a failure.
Of course, not everyone works under such difficult, exciting or trying circumstances. However the cases, especially the Peli Tool Case and Peli Laptop Case, are still a highly valued and proven piece of kit that many consider essential. One of the most popular and useful products supplied by Hofbauer are the Peli Laptop Cases made especially for laptops. If you travel a lot and know only too well the anxiety that can come from not knowing whether your personal belongings are being kept safe by baggage handlers, then you should consider the Peli Cases. No longer will you worry that expensive equipment will get smashed or broken. These Peli Cases are ideal for training equipment, sales merchandise, or precious prototype products.
Peli Cases UK are provided by Hofbauer, the case company. Hofbauer also supply many other types of cases, please visit www.hofbauer.co.uk.