Todays Opening Hours
Thursday : 8:30-5:30
closed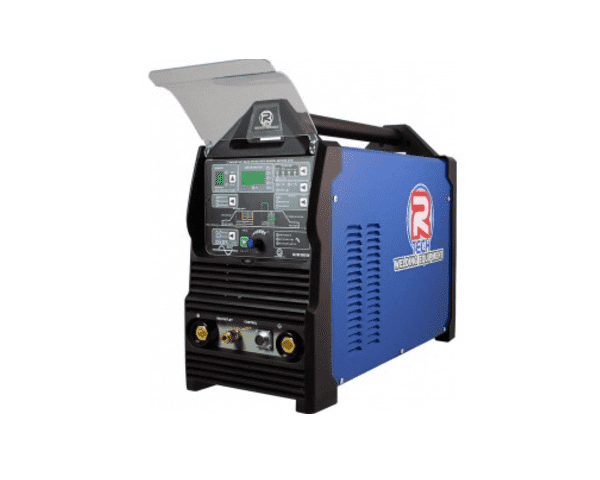 Welding Supplies, Equipment, TIG & MIG Welders and Plasma Cutters

R-Tech Welding Equipment supplies a fantastic range of welding equipment and associated products from world class manufacturers at incredible prices.

All of the class leading welders from R-Tech offer complete reliability and come with our own in house two year warranty as standard on R-Tech`s range of machines so to find out more give us a call.

Welding equipment purchased from our online shop with next working day delivery from £5.95 !
As well as supplying an extensive range of welding equipment R-Tech is able to supply a range of Diesel and Petrol Welder Generators From Mosa, market leading stud and spot welders from Cebora and Tecna all of which come with exceptional back up and product reliability.
Online Shop
If you need advice on our range of quality welders why not visit our online shop and try our support page, alternatively please talk to one of our expert technicians who will help you to make the right choice of equipment for your particular application.

Our online shop also contains a range of `How To` guides on TIG Welding, MIG Welding and Plasma Cutting techniques.

...• TIG Welders
...• MIG Welders
...• Plasma Cutters
...• Gas Cutting/Welding Equipment
...• Spot Welders
...• Air Compressors
...• Air Power Tools
...• Electrodes
...• Gas Bottles
...• Generators
...• Pipe Cutting Equipment
...• Water Pumps
...• Fume Extraction Equipment
...• Personal Protection Equipment
...• Welding Trolleys

The above is only a small sample of the wide range of quality welding equipment available from R-Tech so to find out more please visit our Online Shop.
R-Tech Complete Package
When you purchase your welding equipment from R-Tech they come as a complete package!

All you do is to simply add your gas supply and welding wire or in the case of our plasma cutters compressed air.

Also please feel free to browse through our vast range of MIG, TIG, ARC and Plasma Cutter consumables, gas cutting, welding helmets and safety products. You'll soon come across our parts and associated supplies list which you'll find at unbeatable prices.
MIG Welding
MIG Welding is by far the most common form of welding.

It's fast and easy to set up! The wire is fed automatically through the welding torch by the actual machine and the finished weld needs minimal cleaning so to find out more why not head over to our online shop.

To view our range of MIG Welders Click Here
TIG Welding
Where a strong and high quality weld is required TIG Welding is the best process to use. It also requires more skill because the wire is fed by hand so it is a much slower process but produces an excellent finish.

R-tech offers a range of quality TIG & MIG Welders at great prices all of which can be delivered for as little as £12.46 + VAT.

To view our range of TIG Welders Click Here
Arc Welders
Although old this welding process is still in wide use mainly due to the fact the machines are small and lightweight making them ideal for mobile and onsite maintenance work so to find out more please visit our website.

All of our R-Tech welders are fully certified to EN 60947-1 & EN 50199 including ROHS Directive NR 2002/95/EC for welding and plasma cutting machines and Protection Class IP21-IP23.

To view our range of Arc Welders Click Here
Plasma Cutters
R-Tech Welding Equipment supply a wide range of plasma cutters that all come with a 2 year collect and return UK warranty. Our plasma cutters come as a complete set so all you need is a supply of compressed air.

To view our range of Plasma Cutters Click Here
www.r-techwelding.co.uk
Related Products and Services
TIG Welders

MIG Welders

Plasma Cutters

Arc & MMA Welders

Generators - Honda & Mosa

Water Coolers

Welder Generators

Air Compressors

Water Pumps

Air Dryers

Pipe Cutting Equipment

PPE Safety Equipment

Spot Welders

Air Power Tools

Gas Bottles - Rental Free

Gas Regulators & Flow Meters

Gas Cutting-Welding Equipment

Electric Plugs & Sockets

Cable, Clamps & Dinse Plugs

Abrasives, Grinding Discs

Welding Screens

5

stars based on

5

customer reviews
Write a review
By Customer ,
Quick delivery and brilliant customer service. A great company to deal with.
Was this review useful?


By Customer ,
Easy to navigate website. Rapid despatch with good communication. Customer support is very helpful & accessible. I would certainly recommend R-tech to others.
Was this review useful?


By Customer ,
Everything excellent so far. Item very well packed. No damage likely, and none found. Item is as described, and supplied with all the parts listed on the web site.
Was this review useful?


By Customer ,
Website easy to use, package (plasma cutter) including some consumables makes an excellent first time purchase.\nDelivery was straightforward.\nI would absolutely recommend to others and am now considering a welder to replace an aging and bulky Murex.
Was this review useful?


By Customer ,
First class service and telephone advice to select the right products. Don' go any where else.
Was this review useful?


Payment Methods
Visa
Visa Debit
MasterCard
Paypal
American Express
Opening Hours
| | |
| --- | --- |
| Monday | - 08:30 to 17:30 |
| Tuesday | - 08:30 to 17:30 |
| Wednesday | - 08:30 to 17:30 |
| Thursday | - 08:30 to 17:30 |
| Friday | - 08:30 to 17:30 |
| Saturday | - Closed |
| Sunday | - Closed |