Todays Opening Hours
Saturday : 8:30 - 5:30
closed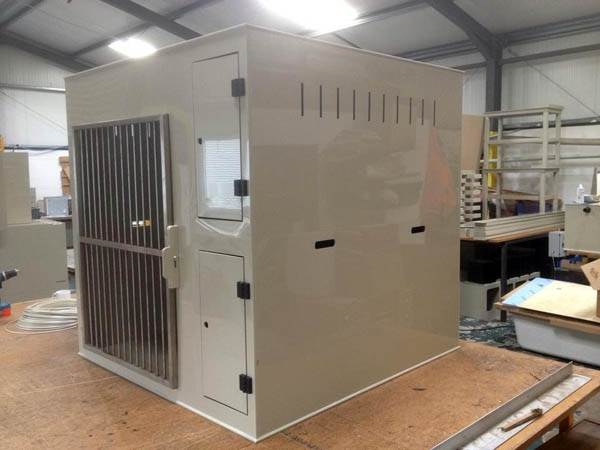 Welcome to Goodwin Plastics - Water Tanks for Sale
Goodwin Plastics is a family owned business that specialises in the fabrication of bespoke tanks for all different applications. We can manufacture any size tank to suit your need.

Water & Waste Holding Tanks made from either 6mm for normal applications and 9mm if the height of the tank is more than 600mm. All tanks come complete with B.S.P female threaded sockets that are welded into the tank and also supplied with hose tail connections. Our tanks are baffled no matter what size they are! Main applications for our tanks are for Narrow boats were you never really get two tanks the same. We can also manufacture shower trays and battery boxes. Our tanks have been used in fire engines, cruise ships, coaches, rescue vehicles, horse boxes, camper vans, universities, metal dipping process, wire manufacturing, circuit board manufacture, the list is endless.
Products Include:
Footbaths
Goodwin Plastics offers a wide range of solutions for footbath applications including Sheep footbaths, Cow footbaths, Personal Disinfectant footbaths and Vehicle footbaths.

Cow footbaths are usually installed on the exit from the milking parlour and our Sheep footbaths have been designed to fit standard crush or sheep race applications.
Wheelbarrows
The sturdy and robust range of free flowing Wheelbarrows from JFC are perfectly suited for all those jobs around your yard and stables.

With a choice of capacities available these perfectly balanced barrows come with heavy duty pneumatic roller bearing wheels set on a high quality galvanized chassis.
Water Tanks
Goodwin Plastics are manufacturers of bespoke water tanks all of which are manufactured from 6mm or 9mm virgin grade polypropylene according to the tanks capacity.

Using two types of welding techniques, hot air and extrusion we supply all of our tanks complete with BSP fittings and relevant hose tails. They also come fully baffled to stop the surge of water during movement.
Water Bowls & Troughs
Water Bowls available from Goodwin Plastics include Conventional drinking bowls, Corner drinking bowls, Double walled bowls, Clean drinking bowls and Sheep/Calf Drinking bowls.

All drinking bowls are fitted with a ball valve and drain off and are available in either blue or green.
Water Storage Tanks
We supply one of the largest ranges of both Potable and Non Potable water tanks including plastic water tanks, holding tanks, water storage tanks, re-cycling tanks, canal boat tanks and many more so please browse our website for more information.
Holding Tanks
As manufacturers of one of the widest ranges of water tanks Goodwin Plastics will design and produce a bespoke tank to fit your exact specification and requirements.

Standard equipment supplied includes breather, inlet and pump out 1 ½" BSP and rinse ¾" BSP.
Fittings
We supply a broad range of fittings and accessories including Threaded Fittings, Saddles, Hosetails, Compression Valves, Reducers, Nipples and much more so please take a look around our website to find out more.
Oils
Industrial Oils, Commercial Oils, Automotive Oils, Greases and Lubricants are also available from some of the industry's leading manufacturers so whether you're a large corporate organisation or a small one man outfit, Solutec will find the perfect product for your exact requirements.

Goodwin Plastics are also able to supply a wide range of cleaning products including floorcare products, disinfectants, chemical toilet fluids, detergents ETC.
www.goodwinplastics.co.uk
Related Products and Services
Single Compartment Dog Box for Labradors

Open Top Water Tank

Car Valet Water Tank

Slip Tray

Vacuum Testing Tank

PVC Motor Home Storage

Storage Boxes

Plastic Battery Box

Pickup Rear Box

Mobile Water Tank

Canal Boat Water Tank

Camper Van Water Tank

Acrylic Test Tanks

Single Compartment Dog Box

Dog Box With Lockable Storage

0

stars based on

0

customer reviews
Write a review
Associations
News & PR
New Web Site www.landdrainfiltersleeves.co.uk
We have a new site sell Land Drain Filter Sleeves,3 layer synthetic fabric which can be can be fitting to perforated pipe. Preventing fines from entering and obstructing the perforations in the pipe.
Key Contacts

Mr . Jason Goodwin
MD
Tel: 01270 582516
Email: sales

goodwinplastics.co.uk