Todays Opening Hours
Sunday : 8:30 - 5:30
Open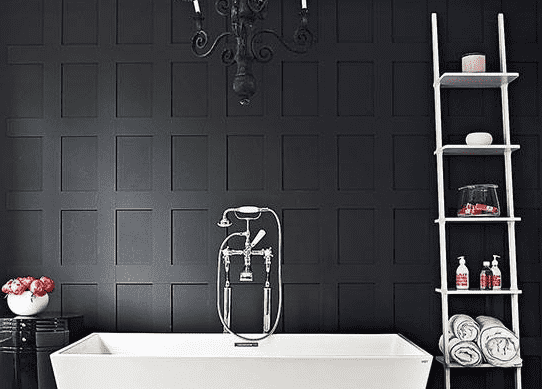 Welcome to IPSL - Industrial Plastics Solutions Ltd
IPSL specialize in supplying
Proclad Hygienic Wall Cladding and Ceiling Cladding solutions across industry

A range of material choices are available to suit all applications from low temperature PP to top quality PVC class 0 fire rated. The wall cladding system includes uPVC sheets and fitting profiles to deal with joints, corners, and all panel finishing. The Ceiling panelling system is tongue and groove, easy to fit, and available a range of finishes. IPSL can supply materials direct, or are can offer a fully turnkey supply and fit service. All materials meet Food Hygiene Regulations, and are available for delivery anywhere in the UK.

Hygienic PVC Wall Cladding

Proclad Hygienic Wall cladding by IPSL is a high quality commercial system of sheets and fitting profiles and adhesive. Proclad is cost effective, easy to install, and very easy to clean and maintain. All materials meet Food Hygiene Regulations.

Hygienic Wall Cladding is available in white and pastel colours and primarily used in commercial food preparation areas or in other hygiene critical areas. Materials conform to European and UK Hygiene Regulations and include class 1 and class 0 fire rated products. IPSL Hygienic Wall Cladding is easy to fit, easy to clean, and easy to maintain. Projects can be handled on a materials only basis with the client taking on responsibility for the installation or we are equally happy to manage the entire cladding project from beginning to end. IPSL offer a Wall Cladding estimate based on your drawings or dimensions, without obligation from the client.

Commercial Ceiling Panels

IPSL supply Proclad PVC ceiling systems. The system uses panels that are 250mm width, 10mm thickness and up to 5m length. Panels are tongue and groove, and finished with at the perimeter with an edge trim; all materials meet Food Hygiene Regulations. This excellent hygienic ceiling cladding system is available in PVC materials for an easy clean. We also supply a hygienic rated suspended ceiling system.

uPVC & Plastic Wall Panels

IPSL supply Hygienic PVC wall cladding for large or small commercial projects. Our system can easily be fitted by you or one of our own installation teams.

Huge stocks for immediate delivery to any UK site. Hygienic, durable, and maintenance free. Proclad uPVC hygienic cladding is available in white and a range of colours.

PVC Sheets

IPSL supply PVC sheeting suitable for wall cladding, 2.5 to 3mm thickness in various grades and colours, and Class 1 Fire Rated, all in stock and ready for delivery.

Decorative Wall Panels – a range of over 50 styles and colours, for areas where aesthetics are important – typically in the home shower or bathroom, or in commercial customer areas. This product is in the form of panels which fit together to give a uniform, waterproof, and maintenance free wall covering.

Decorative Wall & Ceiling Cladding / Panels

Our PVC wall panels are simple to install T&G, and come in every conceivable colour and style. A brilliant modern approach to wall finishing.

IPSL supply a range of PVC decorative wall panels in over 50 colours and styles. Panels are easy to install tongue and groove, with an extensive range of finishing trims. Our system is easy to install, waterproof, and looks great!

IPSL supply a great ceiling panel system. It fits directly over the old ceiling or to a baton frame. Most popular are the Pearl White or White with silver highlights – all in stock and ready for delivery.

Kitchen Walls

IPSL supply wall finishing system for commercial and domestic kitchens. Our systems are hygienic, class 1 and class 0 fire rated, simple to install, and maintenance free.

At IPSL we also offer a range of Shower Wall Kits, Shower and Bathroom Wall Panels, Flexible PVC Rolls and Curtains, Shock Absorbent Surfacing and Engineering Plastics. Please click here to find out more.
Related Products and Services
Contemporary Bathroom Panels

Spa Style Cladding

Super-Luxe Bathroom

Modern Bathroom Tiles

Luxury Bathroom Design Ideas

Grey Bathroom Ideas

Wall Shower Kit - White Cascade

Wall Shower Kit - Black Sparkle

Profiles & Trims

Proclad 10 hygienic wall and ceiling panels

Proclad Colours

Suspended Ceilings

5

stars based on

9

customer reviews
Write a review
By Anthony Uyl ,
Good kit. The panels were as described, arrived in a timely manner and were of good quality. Re commended.
Was this review useful?


By Leighton Heath ,
Ceiling Panel. This product is very good quality and value. The finished ceiling is superb and is very easy to fit. Would recommend this to anyone.
Was this review useful?


By Brian Dodge ,
Shower Room. Really easy system to install. I would recommend it any time in preference to tiling, I am a simple DIY man, never touched these materials before.
Was this review useful?


By Johanna ,
Aquabord Shower set. Very helpful staff on the telephone, guided me about what I needed to purchase. Product looks really good now it is installed. Very pleased with the whole service.
Was this review useful?


By John Wilson ,
Prompt excellent service. Easy to order on-line. Materials arrived sooner than expected.
Was this review useful?


By Christine Ball ,
I ordered wall panels and flooring from IPSL, lovely products and although I had a slight delivery issue it was very soon sorted by Daniel. I will definitely order from this Company again.
Was this review useful?


By John ,
Bought from IPSL twice, can't fault the products (wall and ceiling boards) or the service including delivery to Scottish highlands. Good back up via phone and email. Would use again.
Was this review useful?


By Kirby Hill Bed And Breakfast ,
Great to do business with. Very good products, reasonably prices and speedy delivery!
Was this review useful?


By Mark Biddulph ,
Fantastic product & Service. Delivered on time, Quality & Service both fantastic. Even adjusted my order over the telephone nothing to much trouble. Would use again
Was this review useful?