Todays Opening Hours
Wednesday : 8:30-5:30
closed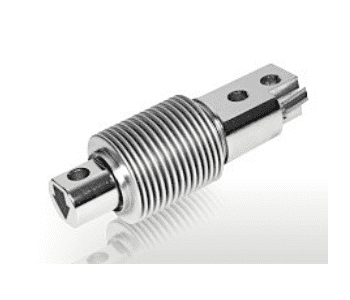 Vishay, Huntleigh, Revere, Celtron & Sensortronics Load Cells
Sensor Techniques Limited, providers of specialist weighing and force measurement solutions. was established in 1996. Official UK distributors of Vishay Precison Group load cells with brand names such as Tedea-Huntleigh, Revere, Sensortronics and Celtron. Also distributors for Penko Engineering's range of high speed weighing indicators and controllers as well as the Hauch & Bach range of analogue and digital load cell amplifiers. Sensor Techniques is ISO 9001 approved and is a members of the UK Weighing Federation.

For more information about us Click Here
Product Range
Load Cells
Platform load cells in aluminium & stainless steel from 0.3 kg to 2000 kg, bending beams load cells in stainless steel from 5 kg to 500 kg, shear beams load cells in plated alloy steel or stainless steel from 250 kg to 5000 kg, tension/compression S types load cells in aluminium, plated alloy steel and stainless steel from 50 kg to 5000 kg, high capacity load cells in alloy steel and stainless steel from 5 t to 300 t.

To view our range of Load Cells Click Here
Load Cell Mountings
Simple mounting feet, height adjustable feet, flanged feet, ball & cup mounts, base kits, anti-vibration (shock) mounts complete mounting arrangements such as the CMX (355 & w3410/3510), Silo Mount (220) and the PHL1 (SM63).
Load Cell Accessories
Load cell simulators, USB to RS422/485 converter, aluminium junction boxes, stainless steel junction boxes, ATEX approved junction boxes, serial text displays, ATEX approved serial textdisplays, electrical safety barriers for ATEX weighing applications.
Load Cell Indicators
Panel mounted weighing indicators, battery powered weighing indicators, approved weighing indicators, high speed filling controllers, high speed check-weigher controllers, high speed OIML approved programmable weighing controllers.
Load Cell Amplifiers
Analogue load cell amplifier for force measurements, analogue load cell amplifiers for weighin applications, digital load cell amplifiers with display and I/O , precision OIML approved digital load cell amplifiers.
Summary
We provide solutions. When you contact us, we firstly have to understand your application. We will then use our experience to select the most suitable components from our range.

We will advise you of any potential problems, quote expected accuracies as well as providing price and delivery information.

The components will be supplied complete with installation guides, wiring diagrams and any other information to help you install and commission the equipment successfully. In addition, we provide free product, installation and trouble shooting support by email, telephone or fax for the life of the product.
Related Products and Services
Load Cell 355

Load Cell 3510

Load Cell Mounting PLH1

Load Cell Mounting CMX-3510

1020

Fast Weight Indicator in Stainless Steel Enclosure

240

614-616

AJB-4

LAC 74.1

LAU 73.1

LAC 65.1

Programmable Weight Controller in Stainless Steel

Programmable Weight Controller

Programmable Weight Controller

Fast Digital Load Cell Amplifier

Digital Load Cell Amplifier

Digital Load Cell Amplifier

Check Weigher Controller

Filling Controller

Free PC Analysis Software

0

stars based on

0

customer reviews
Write a review
Payment Methods
Visa
Visa Debit
Cheque
BACS
MasterCard
Paypal
Maestro
Opening Hours
| | |
| --- | --- |
| Monday | - 08:30 to 17:30 |
| Tuesday | - 08:30 to 17:30 |
| Wednesday | - 08:30 to 17:30 |
| Thursday | - 08:30 to 17:30 |
| Friday | - 08:30 to 17:30 |
| Saturday | - Closed |
| Sunday | - Closed |