Todays Opening Hours
Wednesday : 8:30-5:00
Open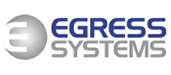 Time and Attendance Systems | Biometric Clocking in Systems
Time and Attendance Software / Clocking In Systems

Egress Systems supply the latest biometric attendance terminals including biometric fingerprint and hand geometry readers as well as proximity RFID card technology for clocking in employees.

Combine your choice of clocking terminal with our easy to use Focus time and attendance software. Our time and attendance system has proven to reduce levels of absenteeism, lateness and improve payroll processing. The software is feature rich and includes:

...• Employee Rota Management tool
...• Detailed shift patterns
...• Overtime and bonus calculations
...• Editable timesheets
...• Absence booking & Lateness tracking
...• Payroll export to Sage, Iris, Earnie, Opera II, Pegasus
...• Flexitime
...• UK Working Time Regulation reporting
...• Bradford Factor reporting
...• Export time management reports to MS Excel, CSV and PDF
...• Integrated Access Control
...• Shift Bell Control
...• Automated Fire Roll Call reporting
Focus LITE
Focus Lite is a flexible and easy-to-use Time & Attendance package. Automate timesheet calculations and capture absence information to speed-up your payroll processing.

Report on lateness and other attendance infringements. Produce a fire roll call report and schedule data downloads.
Focus PRO
Focus Pro offers enhanced Time & Attendance functionality with rota planning capability, integrated access control and enhanced management reporting.

Use the information to drive down lost time in your organisation and control workforce deployment.
Focus ENTERPRISE
Focus Enterprise is the perfect attendance management software for your companies future.

It gives the user capabilities to mine large pools of data that have been built up from scheduled work plans and employee clockings.
Biometric Time and Attendance
Choose a time and attendance solution with the latest biometric clocking terminals to guarantee that all clocking in transactions are genuine. Without a biometric solution you cannot be sure whether your employees are clocking for each other while you're paying them for work not done.

With the HandPunch biometric hand reader and Biostation fingerprint reader we offer reassurance and reliability. Egress Systems only sell proven biometric products with high degrees of accuracy and exceptionally high levels of hand and fingerprint recognition. Testimonials from our customers indicate that the terminals we sell offer improved reliability over other biometric time systems available on the market.
3G Clocking Terminals
3G HandPunch, 3G Proximity Card and 3G Biometric Fingerprint options are available to communicate to systems in remote or temporary locations.

Integrate Clocking and Access Control

If you have requirements for managing employee time and attendance and controlling door access around your site then why not consider an integrated solution? We can offer biometric fingerprint and hand geometry or proximity card clocking terminals incorporating functionality for controlling access to doors, gates or turnstiles.

Control employee access to doors through the Focus Pro time and attendance software.

To view our Clocking Terminal Options Click Here
Fire Roll Call Reporting
All businesses need to have one eye on health and safety regulations at all times. If a fire broke out on your premises would you know where your employees are?

All Focus time and attendance solutions come with a fire roll call reporting facility so you know who is clocked in. For added peace of mind, with selected clocking terminals, it's also possible to automate the fire alarm printout directly from your fire alarm panel – when the fire alarm goes off the report prints out. Combined with a UPS providing back-up power you could get a printout even in the event of a power failure
Hosting Time Attendance Software
We provide functionally rich time & attendance software called Focus Enterprise. It caters for the differing needs of the vast majority of organisations with its intuitive interface and flexible rules.

Focus Enterprise is fully cloud based, hosted time & attendance software, it does away with the hassle of maintaining IT servers and applications in house.

To find out more Click Here
www.egress-sys.co.uk
Related Products and Services
Biostation A2 Touchscreen Fingerprint

BioStation L2

BioStation 2

The FaceStation

BioLite Net Fingerprint

Proximity – HRX Terminals

The HandPunch 1000 Hand Reader

3G & GPRS Clocking Solutions

The U260 Fingerprint Terminal

ZK VF3000 Face Recognition Reader

HandPunch Interface

Time and Attendance Software

0

stars based on

0

customer reviews
Write a review
Opening Hours
| | |
| --- | --- |
| Monday | - 8:30 to 5:00 |
| Tuesday | - 8:30 to 5:00 |
| Wednesday | - 8:30 to 5:00 |
| Thursday | - 8:30 to 5:00 |
| Friday | - 8:30 to 5:00 |
| Saturday | - Closed |
| Sunday | - Closed |