Todays Opening Hours
Thursday : 8:30-5:00
closed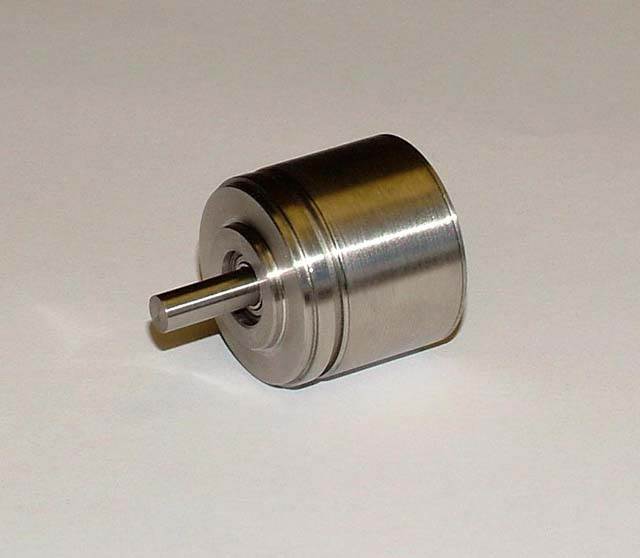 Heavy Duty Encoders - Incremental, Absolute, Hollow Shaft
At Thistle Design we specialise in the design and manufacture of Heavy Duty Encoders. We can supply incremental or absolute options in both conventional or hollow shaft formats.

Our Heavy Duty Encoders can be optimised to operate successfully in extremes of temperature, vibration, pressure etc.. We tailor the technology to the application and use Opto-electronics, Hall Effect Sensors or Sliding Contacts as appropriate. Current applications include Tracked Vehicles, Power Stations, Steel Mills, Swing Bridges and so on.

High Reliability is achieved by the use of MTBF Software at the design stage and by Environmental Stress Screening at the manufacturing stage.

Our commitment to Quality saw us achieve BS EN ISO9001 accreditation in 1998 and we have used this as a mechanism to ensure that our Heavy Duty Encoders are properly designed, documented and tested throughout.

The scope of our accreditation covers not only the encoders themselves but also associated equipment such as meters, displays and other peripherals.
Technical Resources
We have in-house facilities for the following:

   - CAD
   - PCB Design Layout
   - PLC, PIC and CPLD Programming
   - Embedded Software Facilities and more..
Production Capabilities
We manufacture and assemble all critical parts in clean air laminar flow cabinets. This contributes to increased product reliability and reduces the chance of contamination at the general and sub assembly stages.

All of our products like our heavy duty encoders are Environmentally Stress tested where appropriate, this improves the life of the products and helps eliminate early failures.

Our SBAC trained engineers have had extensive training and use Lean Manufacturing Techniques they have learned to ensure that at every stage of the manufacturing process waste is kept to a minimum. Also at every stage of the production we continually examine the process and analyse it so any improvements required can be made.
Visit our website now to find out more
Related Products and Services
11ZM Series Encoder

23RS Series Resolver

35HI Series Encoder

24HA Series Encoder

25HS Series Encoder

0

stars based on

0

customer reviews
Write a review
Associations
Key Contacts

Mr . Robert Frew
Managing Director
Tel: 0131 440 3747
Email: r.frew

thistledesign.com
Payment Methods
Visa
Cash
Visa Debit
Cheque
BACS
MasterCard
Opening Hours
| | |
| --- | --- |
| Monday | - 8:30 to 5:00 |
| Tuesday | - 8:30 to 5:00 |
| Wednesday | - 8:30 to 5:00 |
| Thursday | - 8:30 to 5:00 |
| Friday | - 8:30 to 4:00 |
| Saturday | - Closed |
| Sunday | - Closed |