Todays Opening Hours
Sunday : Closed
closed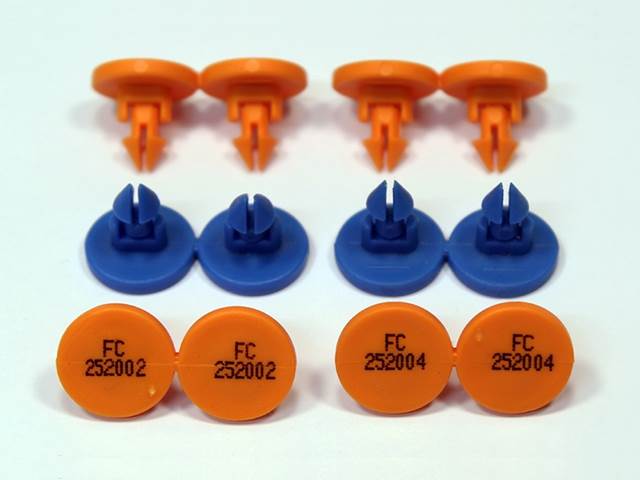 Manufacturer of Plastic Security Seals & Tamper Evident Security Seals
Sherwood Plastic Products Ltd is a manufacturing company specialising in the production of high quality mouldings, particularly in the design and manufacture of tamper evident security seals and tamper evident tote seals.

We have had many yearsí experience in precision and high volume moulding work and are able to offer our clients a consistent service in both quality and time scale. All of our products are put through the stringent quality control process we have in place which starts at the development stage and continues right through to delivery so as to ensure a quality in our products which we think is unrivalled.

Our range of security seals have been designed to meet the ever expanding demands of the market place and can be manufactured in a number of materials including plastic and metal or a combination of both and can also be produced in various sizes and colours. Our services just donít end there because we can also customise your product in various designs, print your company logo or name and can even provide bar coding options.
Our Security Seal Products Include:
SHERCLICK
These are designed to seal containers with an elongated oval hole with flights that are offset making it much more difficult to unpick the actual seal. These are manufactured with an especially large printing area to accommodate alpha-numeric numbering and logos to the customerís own specific requirements.

SHERLOCK
These tamper evident security seals are specially designed to seal containers with round holes, and these too have a large printing area so as logos can be inkjet printed.

KK CLOSURE/PLUG SEAL
These are used to seal an elongated hole with a recess and although on this product the printing area is small, sequential numbering is still possible.

Sherwood Plastic Products Ltd also design and produce a wide range of associated products for an equally wide range of applications including: SEAL STANDARD, CHAIN LINKS, ELECTRONIC BOXES, EXPANDERS, PLASTIC FRAMES, LABEL HOLDERS, HANGING SORTER COMBS, SCRAPERS, SEAL PLUGS, BAG SEALS, WILCO SEALS, STRAP SEALS and ARROW SEALS.
Company Video:
Our First Class Service:
At Sherwood Plastic products we are also able to offer our customers a Tray and Rebadging Service including plastic tray and box repairs. We can also repair split totes by injection welding and replacing damaged lids. Unused redundant totes and crates may also be repaired and rebranded by ultrasonic welding of a new name or logo over the existing one.

Whatever your security seal requirements and needs are you are sure to experience a first class service here at Sherwood Plastic Products Ltd, so If you think you are interested in any of the products or services described here please contact us by phone, e-mail or by visiting our main website which not only provides much more in depth information on our products but also contains a product gallery, location map and contact details.
Related Products and Services
Plastic Security Seal Manufacturer

Tamper Evident Security Seals

Tamper Evident Tote Seals

REBADGING Logos

Red Scraper

SK2 Seal

KK Seal

VM Bag Seals

NW Seal

Wilco Seal

Hanging Sorter combs

Expanders

Electronics Boxes

Frame

Strap Seal White Standard

Strap Seal Yellow Standard

Chain Links

KK Seal Lazer Print

ASW Seal Standard

Label Holders

Label Holders

0

stars based on

0

customer reviews
Write a review
Opening Hours
| | |
| --- | --- |
| Monday | - 08:30 to 17:00 |
| Tuesday | - 08:30 to 17:00 |
| Wednesday | - 08:30 to 17:00 |
| Thursday | - 08:30 to 17:00 |
| Friday | - 08:30 to 17:00 |
| Saturday | - Closed |
| Sunday | - Closed |