Todays Opening Hours
Saturday : Closed
closed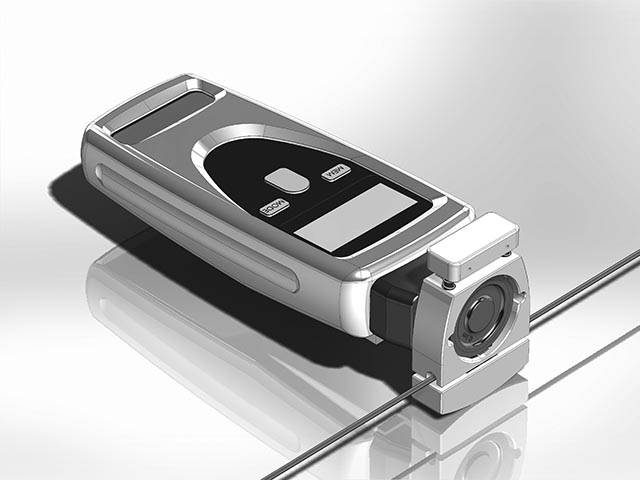 Leading Manufacturer of Stroboscopes, Tachometers & More
We have been developing and manufacturing a wide range of measurement instruments since 1916, always with an emphasis on quality and durability. As our products remain in use throughout the world we continue to support our customers with spares, repairs and replacements even if they were originally produced by another company which may long since have closed their operations.

We have a strong emphasis on quality, not just in our products but our customer relations also. All of our major customers have been with us for many years, in fact the customer who sent us our first order back in 1919 still order from us on a regular basis.

In 2001 we joined with Rheintacho GmbH to create one of the largest rotational speed measurement manufacturers in the world. Rheintacho bring 100 years of additional expertise, especially in the field of non-contact sensors and stroboscopes.

As a consequence, our expanded range now covers a wide selection of products including instruments and sensors for the measurement, indication and control of rotational speed together with a range of stroboscopes for quality control and maintenance.
Electrical/ Digital Tachometers
The electrical and digital tachometers from Rheintacho visualise process factors including rotational speed, flow, filling levels, velocity and position which are transferred as normalized voltage or current signals for display. Every model are ergonomic and robust with clear figured displays for ease of use. When used alongside our tacho generators they are capable of providing the user with measurements of up to several hundred meters away for the indicator.

The Rotaro Optical/Mechanical Tachometers from Rheintaco include:

...• Rotaro Hand Held Digital Tachometer
...• Rotaro T Hand Held Digital Tachometer
...• Red Point Hand Held Digital Tachometer
...• Rotaro Te Hand Held Digital Tachometer
...• Rotaro Tw Hand Held Digital Tachometer

All of these models are used for rotational speed, velocity and length. Apart from the Red Point Hand Held model which only uses the optical method all of these devices use two different methods of measurement, one is the non-contact optical and the other is mechanical by using an adaptor and probes. When using the optical method a beam of light is focused onto a reflective tape which is attached to the object being measured. This reflects its speed of rotation with the results showing on the 5-digital LCD.

Depending on the model these innovative hand held digital tachometers can be used in applications to measure welding wire, yarns, cables and different types of rope etc.
Eddy Current Tachometers
Throughout its history Rheintacho has designed and manufactured every possible type of tachometer and today still supply Eddy Current Tachometers so whatever your requirements are we can supply you with a product to meet your exact needs.
Atex Tachometers and Stroboscopes
Rheintacho now offers 4 different ATEX Handheld Tachometers (HTMs). In addition, we have started to expand our ATEX portfolio with an ATEX enclosure including either a 3000 or 5000 LED stationary strobe. Without the use of batteries, the mechanical handheld tachometers have been designed and modified for applications where the risk of explosion in hazardous environments due to particles of gases may be present. This is an ATEX certified version for use in ATEX zones 1 and 2. Zone 1 includes mining applications. The newest addition to our ATEX family is now in the process of being certified. It is the ATEX Pocket Strobe with a very high light intensity for such a compact portable device which is also very easy to use.
Lift Maintenance Mechanical Hand Held Tachometer HTM
The new HTM tachometer is the choice of many industries particularly in the lift maintenance industry where it's large, clear and easy to read display provides good definition and what's more without the use of batteries. For more information about this model please go to our website.
Non-Contact Rotational Speed Sensors/Non-Contact Sensors
Rheintacho offers a comprehensive range of non-contact sensors which have been created for a wide range of applications including high pressures, temperatures and demanding environments. Rheintacho is also able to provide state of the art custom solutions inexpensively and with fast turnaround times.
Stroboscopes
Rheintacho also offers a range of Stroboscopes including hand held, single hand use and stationary Stroboscopes.

Notably the RT Strobe Super qbLED is the very first measuring device of its kind to be equipped with an auto-sync laser function which allows for the synchronisation frequency to be determined rapidly without the need for manual adjustment.

Other Strobe models in this range include the RT Pocket Strobe LED T, RT Strobe qbLED, Stationary LED Stroboscopes, Stationary Xenon Stroboscopes, the RT Strobe Pocket Rolux and the Strobe Control Unit which is an easy to handle control centre for all models of strobes.
Digital Indicators
These Digital Indicators have been designed to display five digits to show the frequency present at the sensor input. Our digital indicators can be supplied with 24VDC or 230VAC power supply either pre-programmed or to be programmed by the customer.
Customized manufacture, Instrumentation Spares and Repairs
As one of the few remaining manufacturers, we also reverse engineered instruments where the original product has become obsolete, or the manufacturer has ceased production or servicing.

40% of the staff at our facility in Germany are designers, while our factory in the UK can reverse engineer a single instrument or design new devices from a customer's concept.

Foundrometers never discontinue instruments without first ensuring that we have a suitable replacement making sure our customers can depend on spares availability forever.

Rheintacho also offers a comprehensive Service and Repair facility to compliment all of the above so for more information about this service please refer to our website or contact us.

If you would like further information about any of our products or services please visit our main website.
Company Video
Please feel free to contact us!
Related Products and Services
Rotaro Tachometer Family

Rotaro Redpoint digital / optical tachometer

Rotaro Hand Held Digital Tachometer

Range of tachometers

500F handheld mechanical tachometer

Electrical indicators - also spares and repairs

ATEX handheld Tachometer (HTM)

Reconditioned revometers

Tachogenerators

Handheld Tachometers in metric and imperial

Rotational speed sensors

Hall sensors

STROBE ECO Control

Strobe pocket LED - new in March 2017 in ATEX

STROBE Control

Handheld RT strobe LED

Stationary strobes 3000, 5000, 7000, 10000 LED

Xenon stationary strobes

Rolux Xenon handheld strobe

ROTAS

Digital indicator

5

stars based on

1

customer reviews
Write a review
By Ashley Smart , Museum Director
Thank you very much for the refurbishment of the tachometers for our 1912 Browett & Lindley Compound Steam Engine set. It was a very thoughtful and generous gesture to waive your fee for the work and it is greatly appreciated by all of us at the Pumping Station. Our volunteer Terry Ward who is over seeing the project is very impressed with the refurbishment and their accuracy.
Was this review useful?


Key Contacts
William Buhler
Business Development Manager
Tel: 0049(0)15116797979
Email: buhler

rheintacho.co.uk

Darren Cheesbrough
Technical Sales Account Manager
Tel: 01132874411
Email: cheesbrough

rheintacho.co.uk
Paul Hargraves
Managing Director
Tel: 0113 287 44 11
Email: sales

rheintacho.co.uk
Events & Shows


Opening Hours
| | |
| --- | --- |
| Monday | - 07:30 to 16:30 |
| Tuesday | - 07:30 to 16:30 |
| Wednesday | - 07:30 to 16:30 |
| Thursday | - 07:30 to 16:30 |
| Friday | - 07:30 to 12:00 |
| Saturday | - Closed |
| Sunday | - Closed |
Promotions
Showing of 10 Promotions