Todays Opening Hours
Saturday : 8:30 - 5:30
Open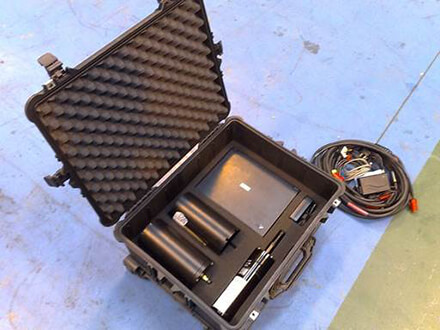 Leading provider of subsea pipeline leak detection services
Neptune Oceanographics Ltd is one of the world's leading organisations in the provision of subsea leak detection systems for pipelines, risers and subsea control systems.

With facilities in the UK, Brazil, Norway, UAE and Singapore Neptune Oceanographics is able to provide a range of subsea leak detection services not only globally but at very short notice.

Neptune Oceanographics are specialists in:

...• Long range fluorescent dye detection for tracer dyes and liquid hydrocarbons
...• Acoustic leak detection
...• Hydrocarbon leak detection (oil & methane)
...• Subsea temperature measurement

Neptune Oceanographics offer a range of leak detection systems that can be used on a range of subsea inspection vehicles including:

...• ROV Inspections
...• AUV & PIG Inspections
...• Diver Inspections

To find out more about us Click Here

Leak Detection
In today's climate pipeline issues have a high prominence. One concern for pipeline safety is the threat of leaks occurring so it is important to ensure pipeline safety by carrying out regular inspections. This means that companies will have to deploy leak detection systems and associated inspection tools to routinely conduct subsea pipeline inspections and surveys.

For more on Leak Detection Click Here
Subsea Leak Detection Systems
Fluorescent Detection
Neptune's Fluorescent Detection system includes a range of submersible long range fluorometers.

This system incorporates sensors that are able to detect fluorescent leak detection dyes and liquid hydrocarbons at low compression.

The system is also able to detect very low concentrations in turbid conditions with a high spatial coverage using the new family of long range remote sensing fluorometers.
Acoustic Detection
Ultrasonic leak detection is a pipeline leak detection system that uses a directional hydrophone that `listens` for ultrasounds that are generated by the leaking fluids that pass through an orifice under pressure.

The Neptune Oceanographics acoustic leak detector system can be hand held by the diver or mounted on an ROV, AUV or PIG. It incorporates a directional hydrophone with the system featuring noise filters to remove ambient noises such as mechanical or support vessels.
Temperature Detection
In certain circumstances such as high pressure control systems and water injection flow lines, leaks can be picked up by using temperature detection. This is possible by identifying the difference between the surrounding seawater and the water that is leaking from the flowline.

The Thermal Leak Detection system from Neptune Oceanographics has been developed for use with a 2-channel leak detection system and can be used simultaneously with a fluorometer or acoustic sensor connected to a second channel. The resulting data is then displayed graphically and recorded on the onboard PC.

The thermal imaging leak detection data is shown as a colour time series plot in real time and allows the operator to see changes in the signal indicating a leak.
Methane Detection
Where methane leakage is required the Neptune `SNIFFIT` can detect methane leakage in water and will display the data in real time.

Primarily a methane detector this innovative system can actually detect all gaseous hydrocarbons.

The `SNIFFIT` is a unique real time system developed for the offshore oil and gas environment and is an essential tool for detecting gaseous leaks in pipelines and various other subsea installations.

It's simple to operate and can be fitted aboard ROVs, AUVs and other underwater vehicles.
The measurements are then made directly by the `SNIFFIT` system and displayed in real time via the software.
Hydrocarbon Leak Detection
In the offshore oil and gas environments hydrocarbons describe three main areas, being gas, oil and a mixture of both.

The `SNIFFIT` can detect gaseous hydrocarbon leaks in water and display data in real time, and as a general hydrocarbon leak detector it will respond and detect most hydrocarbons. The extremely sensitive sensor also makes it well suited for the detection of gas seepage from the seabed.

For more information about Neptune Oceanographics range of leak detection solutions please visit our main website or contact us directly.
www.neptuneoceanographics.com
Related Products and Services
Fluorescent Detection

Acoustic Leak Detection

Temperature Detection

Methane Detection

Subsea ROV Inspections

AUV & PIG Inspections

Diving Inspection

Subsea Pipelines

Subsea Control Systems

Subsea Manifolds

Pipeline Inspection & Surveys

Subsea Wellhead Systems

0

stars based on

0

customer reviews
Write a review