Todays Opening Hours
Wednesday : 9:00-5:00
Open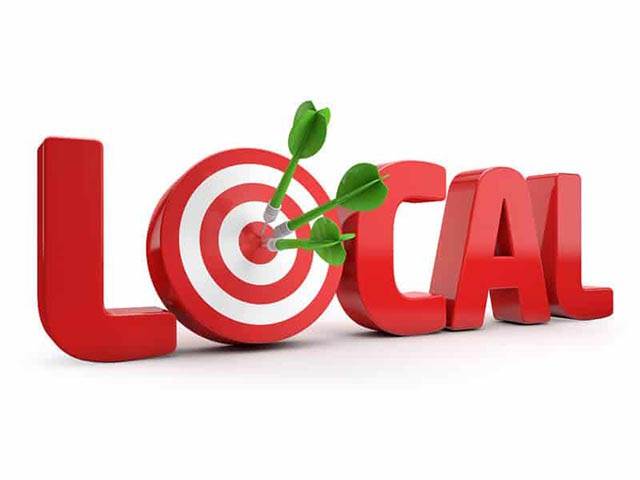 Internet Marketing and SEO Services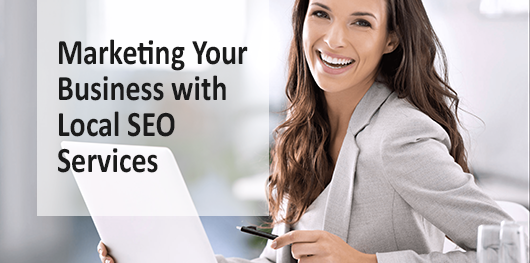 Welcome to Red Kite your local Sheffield based SEO Consultancy that specialises in small to medium size business.

With a passion for website design and with extensive experience in SEO, Red Kite is able to provide a range of innovative and responsive web design services including:

...• SEO
...• Web Design
...• Social Media Marketing
...• Web Hosting

To read more about us Click Here

SEO Services UK
Let Red Kite put your business on the map.

We will put you clearly on the map by beating your competitors and driving more customers to your business.

It's a fact that 80% of all potential clients check out a business online before contacting them. The information they are reading is Google based and more importantly you can be easily found on the worldwide web.

At Red Kite our SEO services will not only get your business noticed but make you more attractive to your customers.

We do this by providing a range of tried and tested services.

...• Google My Business
...• Google Maps
...• Local SEO
...• Organic Rankings
...• Press Releases
...• Blogging Service
...• Video SEO
...• AdWords
...• Facebook Ads

For SEO Services Click Here

Web Design - responsive customised websites
Mobile Friendly
By using our mobile website services people will find you faster and more conveniently than ever before. A responsive website design is mobile friendly and makes your business site easy to find and view on their Smartphone.

Customised Website
You're not just an off the shelf item with our customised web design service. Your website will be specifically created around your business needs.

Domain Hosting
We offer a free domain name and hosting service for one year! This is included in the cost allowing you to concentrate on what you do best….running your business.

SEO Ready
Our Website design services are created with a readymade SEO foundation, so should you wish to go down that route its ready and waiting.

CMS
This allows you to log in easily to your site at any time so you can change a product or service you are providing such as info or a promotion etc.

Website Security
Red Kite will also create your new website to be security hardened in order to stop any hackers from damaging your business.

One-off Cost
Helping you to keep on top or your company's budget, and what's more with no price increase.

Packages
We offer a range of competitive packages so you can choose the right service to meet your specific requirements.

For Website Design Click Here
Why Red Kite?
Red Kite uses only the very best and up to date designs to enhance your company's image. We use a premium WordPress platform which is updated on a regular basis so if you`re looking for a sound investment for your business look no further.

To visit our website Click Here

Local Business Marketing Strategy
Areas Covered
We cover the following areas amongst many others...
Aberdeen
Andover
Ashford
Avon
Aylesbury
Banbury
Bangor
Basingstoke
Bath
Beaconsfield
Bedford
Bedfordshire
Belfast
Berkshire
Birmingham
Bishops Stortford
Borders
Bournemouth
Bracknell
Bradford
Bridgend
Brighton
Brighton and Hove
Bristol
Buckinghamshire
Camberley
Cambridge
Cambridgeshire
Canterbury
Cardiff
Carlisle
Central
Chelmsford
Cheltenham
Cheshire
Chester
Chichester
City of London
Cleveland
Clwyd
Colchester
Cornwall
Coventry
Crawley
Cumbria
Derby
Derbyshire
Devon
Dorchester
Dorset
Dover
Dumfries and Galloway
Dundee
Durham
Dyfed
East Sussex
Edinburgh
Ely

Essex
Exeter
Fife
Folkestone
Glasgow
Gloucester
Gloucestershire
Grampian
Greater Manchester
Guildford
Gwent
Gwynedd County
Hampshire
Hemel Hempstead
Henley
Henley-on-Thames
Hereford
Herefordshire
Hertford
Hertfordshire
High Wycombe
Highlands and Islands
Humberside
Inverness
Ipswich
Isle of Wight
Kent
Kingston upon Hull
Lancashire
Lancaster
Leeds
Leicester
Leicestershire
Lichfield
Lincoln
Lincolnshire
Lisbon
Liverpool
London
Lothian
Luton
Maidenhead
Maidstone
Manchester
Merseyside
Mid Glamorgan
Milton Keynes
Newbury
Newcastle upon Tyne
Newport
Newry
Norfolk
North Yorkshire
Northampton
Northamptonshire
Northumberland
Norwich
Nottingham

Nottinghamshire
Oxford
Oxfordshire
Peterborough
Plymouth
Poole
Portsmouth
Powys
Preston
Reading
Reigate
Ripon
Rutland
Salford
Salisbury
Sheffield
Shropshire
Slough
Somerset
South Glamorgan
South Yorkshire
Southampton
St Albans
St David's
Staffordshire
Staines
Stirling
Stoke-on-Trent
Strathclyde
Suffolk
Sunderland
Surrey
Swansea
Swindon
Taunton
Tayside
Telford
Truro
Tyne and Wear
Wakefield
Warwickshire
Watford
West Glamorgan
West Midlands
West Sussex
West Yorkshire
Westminster
Weymouth
Wiltshire
Winchester
Windsor
Wolverhampton
Worcester
Worcestershire
Wrexham
Yeovil
York
www.redkiteseo.co.uk
Related Products and Services
Local SEO Services UK

Responsive Web Design

Internet Marketing

SEO Audit

Free SEO Audit Report

Website Design

Social Media

Professional Images for Websites

Mobile Websites

5

stars based on

4

customer reviews
Write a review
By Colin McKenzie , McKenzie Joiners
I'm completely amazed by the transformation of my website. I have seen a vast increase of enquiries through my website which has resulted an increase on revenue.
Was this review useful?


By Neil Foulds , Machines Training UK
Fantastic job on my new website. Very patient with a technophobe like me explained everything and was very informative each step. Deffo recommended. Cheers mate.
Was this review useful?


By Lauren Rodgers ,
A professional and reputable company, delivering high quality work. Would highly recommend to anyone requiring SEO services, or a website design!
Was this review useful?


By Peter Hogg ,
Brilliant customer service for website design in Sheffield & the internet marketing on my site. Highly recommend.
Was this review useful?


Opening Hours
| | |
| --- | --- |
| Monday | - 09:00 to 17:00 |
| Tuesday | - 09:00 to 17:00 |
| Wednesday | - 09:00 to 17:00 |
| Thursday | - 09:00 to 17:00 |
| Friday | - 09:00 to 17:00 |
| Saturday | - Closed |
| Sunday | - Closed |