Todays Opening Hours
Wednesday : 9:00-12:30 & 1:30-5:00
closed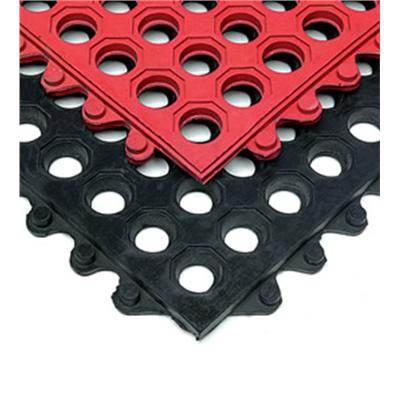 The Number One Name For Rubber Products
Coruba is one of the UKs leading suppliers of Rubber Matting, Sheeting and Extruded Rubber Seals. We are the number one stockists in the UK meaning that you will not find any equivalent rubber products cheaper online.

Our range of Rubber Matting is diverse including products like Electrical Saftey Matting. General Purpose Rubber Matting, Anti Fatigue Matting and much more. We are also able to provide a range of additional services including rubber extrusions, mouldings, gaskets and seals, foam, sponge and conveyor belting.
Rubber Matting
Coruba is the number one name for rubber matting that offers a wide range of uses and applications ranging from safety improvement, improved comfort and floor protection to anti-fatigue matting and applications where the well-being of the workforce is paramount.

We are able to provide a range of rubber matting products designed for insulating against electric shock and preventing damage to electrical components. All of our rubber matting products are available in a wide range of grades and specifications and can be tailored to your own requirements.
Rubber Extrusions
As sole distributor for one of Europe's leading manufacturers of extruded profile, Coruba can provide an extensive range of standard and of the shelf rubber extrusion products in a variety of compounds. Applications and industries include automotive, construction, glazing, sign and display, agricultural, medical and allied trades.

Rubber extrusion products include door and boot seals, window sealing profiles, co-extruded profiles, glass run channel profiles, PVC-EPDM sealing profiles and PVC profiles. Coruba are also able to provide rubber extrusions such as `U` channels, `S` and `P` seals, `D` section fenders, expansion joints, solid rubber and sponge, and cord profiles along with a range of hoses and tubes.
Rubber Sheeting
Coruba is the UKs number one choice for rubber sheeting. We not only provide over 50 different grades of rubber sheeting products but can also offer custom designed grades for extensive abrasion and wear applications.

Main applications includes chute linings, sand blasting screens, washer, seals, snow plough blades, conveyor skirts and a range of materials for food processing plants and much more.

Our extensive range of readily available rubber sheeting includes natural rubber, nitrile, butyl, EPDM neoprene, silicone, hypalon and Viton.

For general applications our black commercial grade rubber offers an affordable solution.
Other Products
Sponge & Foam
Coruba can also take care of all of your sponge & foam requirements which can be supplied either in roll form or cut lengths depending on your requirements.

Fabrications/Conversions
All of the standard products from Coruba can be fabricated and converted to meet your own specifications by utilising our extensive range of fabrication and machine equipment based in our 11,000 sq. ft purpose built facility in Cambridgeshire.

Bespoke Mouldings
Rubber mouldings from Coruba offer customers peace of mind in the knowledge that their parts are manufactured correctly first time to their requirements and specifications.

Conveyor Belting, Hoses and Tubing
Coruba can also provide customers with a wide range of conveyor belting, hose and tubing products.
Quality
All materials are designed and manufactured to meet British Standards including BS2751 and BS2752 and are available with full specifications and traceability.

All in all Coruba is a one stop shop for all things rubber to a vast range of applications so if you would like to find out more about our products and services please visit our website or contact us.
www.coruba.co.uk
Related Products and Services
Hollow Ring Matting

Health & Safety Matting

General Purpose Matting

Electrical Safety Matting

Electrical Safety Matt

Pebble Finish Matting

Entrance Matting

Equine & Agriculture Matting

Leisure Matting

Extrusions - Flock Coated

Extrusions - Glazing Profiles

Extrusions - PVC Sealing Profiles

Extrusions - Door Seal Profiles

Extrusions - D Section

Extrusions - Boot Seal Profiles

5

stars based on

4

customer reviews
Write a review
By Diana ,
Bundle of 6 stable mats. Fast and efficient service plus great product-horses and owner very happy!
Was this review useful?


By Steph P ,
Very Helpful. Great Customer Service, Ordered some rubber matting and one of the rolls arrived damaged (Due to courier) and the roll was promptly replaced. Thank you Nigel for all your help and swift response.
Was this review useful?


By GeorgeZ ,
Excellent Customer Service & Product. This is what customer service should be like! Wanted some rubber sheeting for a particular purpose but didn't know what to select. Called and spoke to Nigel who helped with my selection. Placed order by phone, received next day. Ideal for my purposes. A highly recommended business.
Was this review useful?


By Mogs ,
Rubber Matting. Just like to say a big thanks for the delivery that's just arrived. Just ordered yesterday and received today. Exceptional service from yourselves and will recommend your company.
Was this review useful?


Key Contacts

Nigel Wickersham
Sales and Marketing Manager
Tel: 0845 130 1375
Email: Nigel.wickersham

coruba.co.uk
Payment Methods
Visa
Cash
Visa Debit
Cheque
BACS
MasterCard
Online Bill Payments
Paypal
Direct Debit
Maestro
JCB Cards
Opening Hours
| | |
| --- | --- |
| Monday | - 9:00 to 12:30 & 1:30 to 5:00 |
| Tuesday | - 9:00 to 12:30 & 1:30 to 5:00 |
| Wednesday | - 9:00 to 12:30 & 1:30 to 5:00 |
| Thursday | - 9:00 to 12:30 & 1:30 to 5:00 |
| Friday | - 9:00 to 12:30 & 1:30 to 5:00 |
| Saturday | - Closed |
| Sunday | - Closed |