Todays Opening Hours
Friday : 8:00-3:30
Open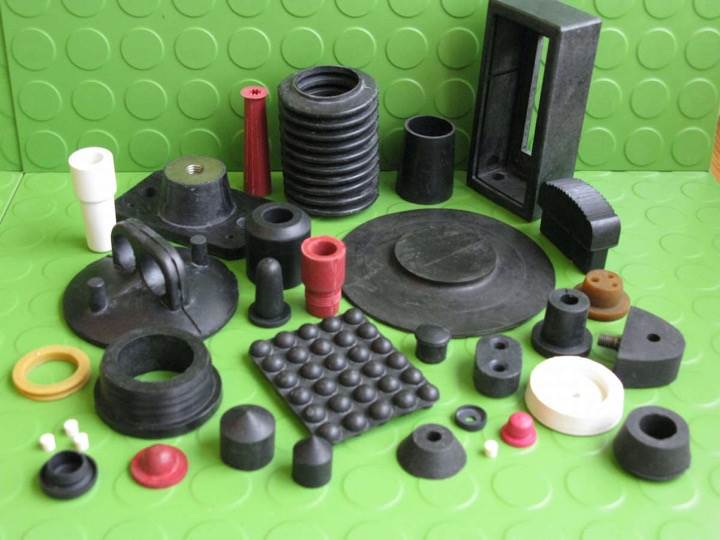 Leading Supplier of Square Rubber Feet, O Rings, Tubing & More
With over 100 years Experience, Mannering's are Manufacturers/Stockists of a wide range of Rubber/Plastic Products. We offer a friendly, speedy & efficient service, in both high & low volumes, to many industries including: Defence, Medical, Transport, Industrial, Furniture, Hardware, Domestic appliance, Engineering, Electronics, Automotive and allied trades etc.

For more information about us Click Here

We aim to offer competitive prices whilst still retaining high levels of Quality and Service & welcome the opportunity to offer our services to you, we are willing to assist with design/technical difficulties. We carry extensive stocks of all types of rubber products & offer next day deliveries if required. In the unlikely event we do not have an existing standard part you are looking for, we also offer Custom Extrusions, Mouldings and other parts made to your exact specifications.

For more information on our Product Services Click Here

Please visit our Website at www.mannering-rubber.co.uk to view just some of our very extensive range of rubber and associated products, a Catalogue will gladly be sent on request.
Please call, E-mail or fax us for further information.
Our normal opening hours are: Monday to Friday 8.00am - 4.00pm
Materials include:
Rubber Mouldings / Square Rubber Feet
In addition to custom mouldings, we also manufacture / stock a wide range of general mouldings ie: Grommets (inc NATO) - Square Rubber Feet - Ferrules - Crutch Pads - Buffers - Mushroom/Flat top buffers - Tailboard buffers - Tapered Bungs - Suction Pads - Anti-vibration mountings - Sink Plugs - Wedges - Balls & Shrouds etc., we hold many stock parts in stock.

Rubber O Rings
We can supply virtually any size metric/imperial Rubber O rings in any material, ie Nitrile - Silicone - Viton - EPDM - Kalrez - Neoprene - PTFE and Encapsulated Rubber O rings, these include any UK, American, European & Japanese sizes, 'O' ring kits and O ring cord also supplied, for non-standard sizes also offer sliced/butt jointed Rubber O rings, we hold 1000's of 'O' rings in stock.

Plastic Mouldings
Grommets - Buffers - Self-adhesive Bumper feet- Ferrules - Tube inserts - Doorstops - Plugs - Caps - Vent plugs - Handle grips - Washers & Dust Caps etc many standard parts held in stock. Custom Mouldings can be supplied to Order.

Rubber, PVC & Sponge Extrusions
Available in Solid & sponge form In a variety of natural and synthetic compounds, This includes Black Rubber Tubing - 'U' Channels - Round Cords - Fenders - Door Seals - Window Sections - Boot seals - Draught Seals - 'D' 'H' 'L' 'P'& 'T' sections - Stair Nosing - Custom Extrusions can be made to your exact requirements including a colour matching service, Many standard parts held in stock.

Washers, Gaskets, Bushes, Rings, Seals
We can supply virtually any size, these can be manufactured in most non-metallic materials, including flame retardant grades, depending on quantity and size required, we offer punched, lathe-cut, trepanned, water Jet cut etc, we also stock many sizes of rubber washers.

Foam / Sponge materials
Available in many different grades, can be converted into strips, sheets, pads, gaskets etc, widely used in glazing, heating, ventilation & ducting industries, items can be supplied self-adhesive backed if required. Grades include: Polyethylene, Polyurethane (polyester & polyether), PVC, Acoustic, Flame Retardant etc.

Matting
Many types available including: Rubber in various patterns, ie decorative, flooring, Ribbed/Fluted, Studded, Pyramid, Electrical Switchboard, Duckboard, Entrance, Horse Box Stable Mats, Anti-fatigue, Safety, Artificial grass and Desk mats etc

Engineering Plastics
Rod, Sheet, Strip, Block, and Tube form etc, in many materials including ABS, Acetal, Acrylic. Delrin, HDPE, Cast Nylon, Nylon 6, 66, 66.6, PTFE (Teflon), PVC, Polypropylene, Polycarbonate and Polyethylene etc

High Temperature Masking Products
Manufactured in Silicone/EPDM, the large range includes caps, tapered bungs, tube etc for masking holes, studs and threads etc

Hoses
Air, Water, Steam, Hot Water, Automotive, Oil & Machinery, Potable, Hydraulic, Chemical, Marine, Food grade, Medical, Garden, Welding, Propane, Fire Reel & Lay Flat, Animal Feed, we also offer a full range of hose fittings and hose clips etc

For further information on our products Click Here
For any other items not listed, please contact our sales Department
Related Products and Services
Custom Rubber Mouldings

Silicone Extrusions

Tapered Rubber Bungs

'U' Channel Strip

Tailboard Buffers

Stair Nosing

Rubber Ferrules

Rubber Doorstops

O Ring Cord

Open & Closed Grommets

Custom Rubber Extrusions

'D' Section Marine Fender

Crutch Pads & Walking Stick Pads

O Rings

Extrusions

Mouldings

Sheet Materials

Washers & Gaskets

Matting & Flooring

Hoses & Fittings

Plastic Tube End Fittings

0

stars based on

0

customer reviews
Write a review
Payment Methods
Cash
Cheque
BACS
Direct Debit
Opening Hours
| | |
| --- | --- |
| Monday | - 8:00 to 4:00 |
| Tuesday | - 8:00 to 4:00 |
| Wednesday | - 8:00 to 4:00 |
| Thursday | - 8:00 to 4:00 |
| Friday | - 8:00 to 3:30 |
| Saturday | - Closed |
| Sunday | - Closed |