Todays Opening Hours
Thursday : 8:30 - 5:30
closed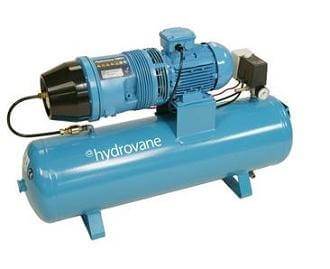 Central Compressor Services Limited is an established compressed air company supplying air compressors and used air compressors such as the HV02 compressor, Screw Compressor, Hydrovane Compressors including related products and services like compressor repair and Compressor Maintenance to satisfy a wide range of industrial requirements. Central Compressor Services has a team of experienced mobile service technicians who swiftly respond to breakdowns performing compressor repair and preventive maintenance on all major manufacturers' air compressors. We offer agreements for regular servicing and maintenance at very competitive rates. We offer FREE data-logging and survey and can help you with applying for a Carbon Trust Loan.

Wide Range of Compressors
Central Compressor Services supply a range of new rotary screw, HV02, hydrovane and reciprocating air compressors. Many of our compressors can be factory fitted with variable speed drives. Our installations department will install equipment and can also carry out pipe-work installations from large networks to minor modifications in galvanised, Transair, Durapipe or the system of your choice.

Carbon Trust Loan Scheme Registered
Central Compressor Services are a registered supplier with the Carbon Trust Loan Scheme. Carbon Trust Loans are without cost and all we have to do is prove the energy savings are there! We offer FREE compressed air energy surveys to identify potential energy savings and can even do most of the loan application for you on-line. Call or Email us to request your FREE energy audit. The compressors we supply qualify for the Carbon Trust's Enhanced Capital Allowance (ECA) scheme and this can give you £'000s in tax relief with the purchase of energy efficient compressors.

Used Compressors and Parts
Central compressor services carry a wide range of used compressors and parts and our current stock can be found on our website. Our second hand compressors range from reconditioned BroomWade compressors to used screw and Hydrovane compressors. We even have a used Bellis & Morcom VH56 116N3 high pressure compressor capable of 2000cfm and 20bar.

BroomWade parts
We have hundreds of used BroomWade parts For V-Major and V-Compact: Cylinders, Cylinder Heads, Con Rods, Crank cases, Crank shafts, Bearing covers, Piston Rods, Cross heads, Pistons, Valves, Controls, Motors, Flywheels, control panels, lubricators, Intercoolers, after-coolers, suction boxes

We offers a very comprehensive range of compressed fittings including:

- Quick connect couplings
- Air preparation equipment
- Vacuum equipment
- Valves
- Ring-main parts
- Malleable iron
- Clamps
- Clips

... and just about anything and everything related to compressed air systems. Most of these parts are available on next day delivery – see our website www.ccslimited.com and select Catalogue. Central Compressor Services are main agents for Gardner Denver, compare, Hydrovane and Reavell air compressors, dryers, oily water separators, filters and ancillary equipment. Gardner Denver also specialises in the high-pressure market (from their Bellis & Morcom site located in Gloucestershire) at the old Williams & James site. Breathing air charging sets for fire brigades or dive centres are another important part of their business, along with vacuum pumps and blowers for a multitude of applications.
Areas Covered
We provide our compressor servicing and repairs in the following areas:



Bedfordshire
Berkshire
Brimsdown
Buckinghamshire
Cambridgeshire
Farnborough
Guilford

Hemelhempstead
Hertofrdshire
Kent
London
Luton
Oxfordshire
Park Royal

Ponders End
Reading
Slough
Stevenage
Surrey
Swindon
Watford
www.ccslimited.com
Related Products and Services
HV02 Hydrovane Compressor

Puma mini portable compressor 12v and 24v versions

Compressor Fittings

GD VS11 40 CFM compressor

ABAC Formula 2210 Compressor

Atlas Copco Compressors used and new

AC41 Compressor and Tank

Used - Condensate Drain

Used - Breathing Air Set - LPBAP-020

Used - Vacuum Pump

Used - CompAir Dessicant Dryer

Air Compressor Maintenance

0

stars based on

0

customer reviews
Write a review
Associations
Promotions
Showing of 1 Promotions