Todays Opening Hours
Wednesday : 7:00-5:00
Open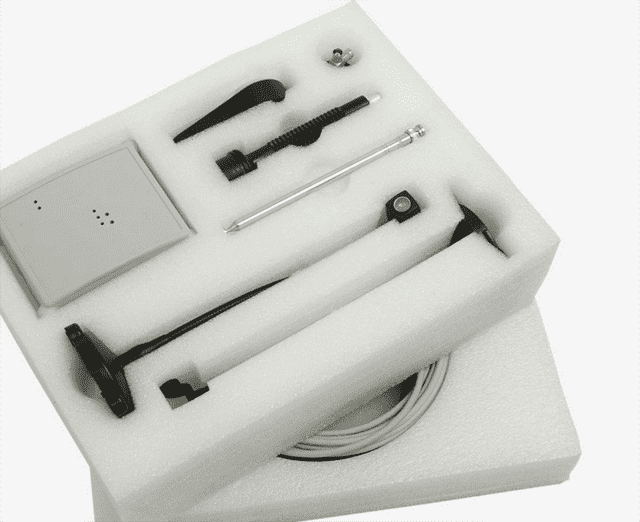 Packaging Solutions that work for your business
IPS is one of today's leading suppliers of protective packaging products.

We design and manufacture packaging that protects things and we achieve this not only by design and innovation but by utilising our wealth of knowledge and expertise gained over 40 years in the industry.

IPS now offers a range of innovative solutions for cushion packaging using many different materials and diverse manufacturing processes to produce a varied selection of products over different categories.

This is further backed by the high level of service we provide which also includes bespoke packaging solutions for specialised packaging products.
Service
At IPS we provide our customers with a level of service and quality which we think is second to none to include quality products, customer satisfaction, continual improvement of our systems, manufacturing methods and a design service that is focused on cost cushion performance and environmentally friendly solutions.
Products
Polyethylene Packaging
Polyethylene packaging is used extensively to offer protection for fragile and expensive products because of its ability to absorb and recover from repeated shocks.

Being lightweight, clean and recyclable it's also the perfect choice for the protection of your products repeatedly with minimum cost.

So whether you require standard or bespoke products we can engineer a product to meet your exact specifications.
Polystyrene Packaging
Polystyrene Packaging is an extremely versatile cushioning material with a wide range of densities and grades.

There is no other packaging product that provides this combination of strength, insulation, lightness and durability for the protection of valuable items.

By using Multi Axis computer controlled CAD/CAM profilers IPS can produce a cost effective range of packaging which can also be combined with other materials such as timber, corrugated and other plastics to provide high levels of protection.
Corrugated Packaging
We offer a range of corrugated packaging solutions all of which can be tailored around your business to meet your exact requirements.

This packaging is extremely versatile and can be combined with various other materials to fulfil precise packaging requirements. Our conventional corrugated carton packaging is available in a number of formats such as single wall and double wall.

As well as the standard duty range of packaging we also supply heavy duty corrugated packaging for that extra protection.
Custom Fitted Case Inserts
IPS offers a complete bespoke custom case service to a varied client base some of which include Defence, Automotive, Aerospace and Medical.

IPS design and manufacture engineered protective machined foam inserts from high grade polyethylene such as Plastazote or PalFoam for a variety of cases.

These inserts can also be supplied in a range of colours and densities to produce that professional finish.
Automotive & Aerospace Reusable Packaging Solutions
We can design and supply standard modular stacking, fabricated or modified containers, folding pallet boxes and metal stillage's with internal fittings to protect your components during transit.

IPS also provides a range of non-standard solutions such as modular stacking containers, modified elongated plastic containers and steel fabricated pallets.

When combined with our bespoke engineered CNC machined foam inserts, textile dunnage and divider systems these packaging products provide solutions for a wide range of component transportation applications.
Timber Crates & Clip Cases
Wooden crates and clip cases still remain some of the preferred forms of transit packaging products mainly due to their strength.

As the core activity of IPS manufacturing we can offer you a range of flexible timber solutions with internal cushioning for the ultimate protection.

IPS can design, sample and manufacture crates and clip cases from a range of mix disparate materials including plastics and foams to supply timber transit packaging products to meet customer's requirements across a wide industrial sector.
Contact
IPS are proud to work with a wide range of customers over an equally wide range of industries so to find out more about what we do and how we could help your business please give us a call or send us an email.
www.ips-uk.co.uk
Related Products and Services
Polyethylene Packaging

Polystyrene Packaging

Corrugated Packaging

Custom Fitted Case Inserts

Automotive & Aerospace Reusable Packaging

Timber Crates & Clip Cases

Polyethylene Packaging Solutions

Polyethylene Packaging Solutions

Plastic Container & Materials Handling Solutions

Plastic Container & Materials Handling Solutions

Plastic Container & Materials Handling Solutions

Plastic Container & Materials Handling Solutions

Custom Fitted Case Solutions

Custom Fitted Case Solutions

Custom Fitted Case Solutions

Custom Fitted Case Solutions

Custom Fitted Case Solutions

Custom Fitted Case Solutions

Crates and Clip Case Packaging Solutions

Crates and Clip Case Packaging Solutions

Corrugated Packaging Solutions

0

stars based on

0

customer reviews
Write a review
Opening Hours
| | |
| --- | --- |
| Monday | - 07:00 to 17:00 |
| Tuesday | - 07:00 to 17:00 |
| Wednesday | - 07:00 to 17:00 |
| Thursday | - 07:00 to 17:00 |
| Friday | - 07:30 to 15:00 |
| Saturday | - Closed |
| Sunday | - Closed |