Todays Opening Hours
Saturday : Closed
closed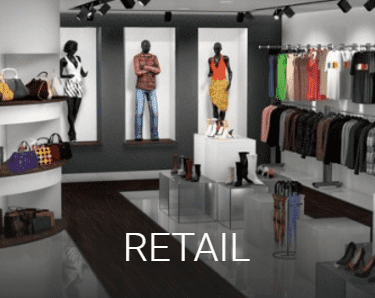 Specialist Suppliers of Printed Greaseproof, Waxed & Tissue Paper
Grantham Manufacturing are independent paper packaging paper converters that specialise in the manufacture of printed and coated packaging products, all of which can be designed and produced to the customer's specific requirements.

We offer a wide range of products and services to an equally wide range of market sectors including retail, food and fast food, toiletries, cosmetics, industrial and more.

Our products can be supplied in various formats ranging from sheets, bags and reels to die-cut shapes that can be manufactured to meet the customer's needs.

Grantham Manufacturing Ltd is located in Grantham, Lincolnshire close to the A1 making us both centrally and ideally located for all the major road networks.
Products
Waxed Paper Sheets and Rolls
We supply food wrapping papers of various grades of bleached craft papers, printed greaseproof paper, wax coated for grease and moisture protection, toiletries and soap wrappers for packing soap and industrial packaging such as printed waxed paper, kraft papers, and crepe papers, moisture resistant packaging and crate/case and pallet lining materials.

For more on waxed paper Click Here

Diamond Anti-Corrosion Papers
Our range of multi-purpose inhibitors include specially treated packaging papers used to protect certain metal parts from corrosion whilst in storage. We also supply a range of treated packaging products specially developed for ferrous parts only.

For more on diamond anti-corrosion papers Click Here

Printed Tissue Paper and Gift Wrapping
These products are available in commercially acid free 17gsm MF tissue and 21gsm MG tissue grades with printed one side random cut designs or 100% colour printed to match the required pantone shades. Gift wrap products include a range of bleached kraft papers that can be printed with customised designs or logos. Applications include mail order or retail packaging.

For more on printed tissue paper Click Here

Anti-Slip Papers
Specially coated heavy duty paper used to help with the stability of palletised loads including Gripkraft 5030 and Gripkraft AF grades. Sheets can be manufactured to customers' requirements. Out Traystay Anti-slip coated papers are also designed to aid slippage reduction and are available and cut to "Atlas" or "KSSU" tray sizes or customers own size and shape.

For more on anti-slip papers Click Here

Release Papers
Silicone coated kraft papers and greaseproof papers are also available used for the interleaves between reels of adhesive tapes or frozen food products. Prevents sticking and gives easy release. Available in sheets, rolls or die cut.

For more on release papers Click Here

Deli and Confectionary Papers
We provide a wide range of paper suited for delicatessen shops for cheeses, cooked and uncooked meats, greasy and oily foods, while our confectionary papers are suitable for wrapping and presenting confectionary products.

For more on deli and confectionary papers Click Here

Grantham Manufacturing are also able to design and manufacture a wide range of specialist products including, masking kraft paper, gummed kraft paper, bonewrap for the protection of fresh meat within a vacuum pouch, heat sealable coated papers and stencil board.

Much more information on all of our products may be found by browsing through our website which also contains some of the more frequently asked questions and contact details.
www.gmluk.com
Specialist Suppliers of Printed Greaseproof, Waxed & Tissue Paper

Our sister site Deliwraps have been producing a varied range of specialist wrapping papers for use in delis, farm shops, bakers, butchers, fishmongers, cafes and restaurants.

Our pre-printed deliwrap designs will help enhance your business, you can even have your own brand printed!

Deliwraps are manufactured in the UK by
Grantham Manufacturing Limited.

Visit our Website
Related Products and Services
Retail Packaging

Industrial Packaging

Food Packaging

Rename

Rename

Rename

Rename

Rename

Rename

Rename

Rename

Rename

Rename

Rename

Rename

Rename

Rename

Rename

Rename

0

stars based on

0

customer reviews
Write a review
Payment Methods
Visa
Cash
Visa Debit
Cheque
BACS
MasterCard
Paypal
Maestro
Opening Hours
| | |
| --- | --- |
| Monday | - 08:30 to 18:00 |
| Tuesday | - 08:30 to 18:00 |
| Wednesday | - 08:30 to 18:00 |
| Thursday | - 08:30 to 18:00 |
| Friday | - 08:30 to 18:00 |
| Saturday | - Closed |
| Sunday | - Closed |