Todays Opening Hours
Sunday : Closed
closed
With over fifty years in providing a wide range of labelling solutions to an equally wide range of industrial sectors Norpak has now built one of the most trusted reputations in the industry.

We now offer one of the most comprehensive ranges of industry leading products and services supplying industrial label printers, dispensers and rewinders to barcode printers, label applicators and ribbons and spares.

Norpak is able to work alongside its customers in order to assist them in finding cost effective and reliable solutions for their packaging and labelling needs so whatever your product, size, reach or budget our team of experts are here to advise on the best solutions for your specific business needs.
Markets
Food
Norpak is able to supply a wide range of food businesses with accurate labelling products from delicate and perishable products such as fruit and vegetables through to robust packaging for frozen meat.
Healthcare, Pharmaceutical, Medical
With a long history of supplying to the health sector Norpak understands the needs for accuracy, reliability and consistently and supplies high quality products backed by expert support.
General Industry
Norpaks wide experience in this industrial sector means we have what it takes to meet almost any businesses labelling and packaging needs, from clothing and cosmetics to the pet and paper industry so whatever your requirements are please do not hesitate to get in touch with one of our team of professionals.
Artisan & Small Businesses
From one person start-up businesses to large multinational organisations Norpak totally understands the needs of its customers to source cost effective solutions to succeed in its individual sector.

As your business grows we can work alongside you and step up our provision as your business progresses so to find out more about Norpak please get in touch or visit our website.
Products
Our Range
...• 150 Series Label Applicators
...• 1000 Series Servo Label Applicators
...• Print & Apply
...• Barcode Printers
...• Dispensers & Rewinders
...• Barcode Label Design Software
...• Bags
...• Hand Tabs and Hang Tab Applicators
...• Bag Closures
...• Labels
...• Ribbons
...• Bag Opening Machines
...• Services & Spares
Print and Apply Labellers
Norpak offers a comprehensive range of print and apply labelling systems including the Norpak series 150 system – the ALT, ALB, ALTB and the ALW.

All print and apply labelling systems from Norpak have been manufactured to provide user friendly and reliable solutions so whether it's the side, top or bottom of your product we can supply you with a variety of different print and supply labelling systems.

To view our print & apply labellers Click Here
Dispensers and Rewinders
From the Norpak 100LD Label Dispenser to the RWR Rewind Unit and FIXA Label Applicator, Norpak offers one of the most comprehensive ranges of dispenser and rewinder products anywhere around.

To view our dispensers & rewinders Click Here
Barcode Printers
Norpak supplies a comprehensive range of barcode printers and accessories such as our range of Toshiba, Afinia, Citizen, Zebra and Datamax products more information of which may be found on our website.

To view our barcode printers Click Here
Hang Tabs and Hang Tab Applicators
As an authorised dealer of Do-It Corporation products Norpak is proud to offer a wide range of automatic hand tab equipment that has been designed to provide customers with fully integrated supply and apply solutions

To view our hang tabs and hang tab applicators Click Here
Labels
Norpak offers a comprehensive range of labelling solutions to meet all of your labelling requirements.

We are able to supply thermal labels in many materials including matt paper, semi-gloss paper, direct paper and synthetic material such as polypropylene, polyester, vinyl and many more so for much further information on this service please do not hesitate to get in touch with one of our labelling experts.

To view our thermal labels Click Here

This is just a small sample of the wide range of label and packaging solutions Norpak is able to provide so if you would like to find out more please get in touch or visit our website.
Related Products and Services
Print and Apply Labellers

Side Labelling System

Top and Bottom Labelling System

Norpak 150LD Label Dispenser

CAT-2-ACH Rewind

Labelling System for Cylindrical Jars

Food Grade Label Applicator

Hang Tabs

Hand Held Label Applicator

Symbol LS2208 Handheld Scanner

Transparent and Opaque Bags

Bespoke Packaging

Multi Loop Lock

Cable Ties & Injection Moulded Ties

TWISTBAND Single Wire Paper Plastic Closers

Citizen CLP7201e Barcode Printer

Labelling Software

Thermal Printer Cleaning Kits

0

stars based on

0

customer reviews
Write a review
News & PR
Toshiba TEC Official Reseller
We are delighted to announce that we have recently been appointed by Toshiba TEC as an official reseller of their APLEX 4 Print and Apply label applicator.
Events & Shows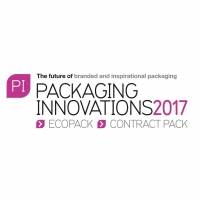 Packaging Innovations 2017
Opening Hours
| | |
| --- | --- |
| Monday | - 8:30 to 5:00 |
| Tuesday | - 8:30 to 5:00 |
| Wednesday | - 8:30 to 5:00 |
| Thursday | - 8:30 to 5:00 |
| Friday | - 8:30 to 5:00 |
| Saturday | - Closed |
| Sunday | - Closed |