Todays Opening Hours
Tuesday : 8:30 - 5:30
Open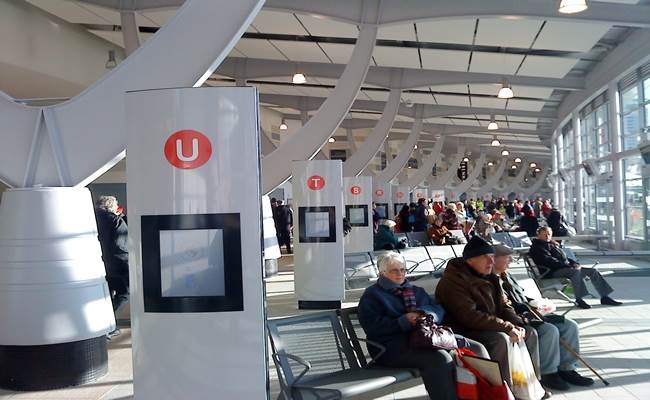 Specialists In Precision Sheet Metalwork and Fabrication

Profab has been established since 1989. We provide precision sheet metal work, fabrication and welding. Specialising in Mild steel fabrication, Stainless steel, Aluminium, Titanium and Nimonic and also offer a precision Laser cutting service.

Our sheet metal products involve many industries from:

AUTOMOTIVE:
bumpers, bracketry, panels, filters, exhausts, chassis.

ELECTRICAL:
cabinets, housings, back plates, consoles, control panels and bracketry.

CHEMICAL:
tanks, guarding, splash backs, barriers and fixings

JIGS AND FIXTURES:
frame works, fabricated assemblies, stands

IT:
internal and external display housings for flat screen monitors, computer housings, bracketry for installations, and specialised display units with multi displays. Many of our housings are installed at bus stations, rail stations, including London underground and at airports across the country.

MACHINE TOOLS:
machine enclosures, machine guarding, telescopic guards which include slideway covers, bedway covers and also repairs slideway and bedway covers. We can design of guards for a variety of different uses.

GENERAL PRODUCTS:
platforms, covers, welding, tube forming square and round, drip trays, boxes, any sheet metal fabrications

All sheet metalwork and fabrication, prototypes and medium batch work can be manufactured, from simple bracketry to small, medium or large complicated assemblies. Profab can cater for all your sheet metal fabrication needs. We would be pleased to give you a quotation on any requirement you may have. If you require further information, please do not hesitate to contact us.
Laser Cutting
Profab now has its own 2 Kilowatt Laser Cutter. Laser cutting has advantages over alternative cutting methods:

   • Mild Steel up to 10mm thick
   • Stainless Steel up to 3mm thick
   • Aluminium up to 2mm thick
   • Brass up to to 2mm thick
   • Wood up to 20mm thick
   • Plastic up to 20mm thick

To find out more please Click Here
Metal Finishing
We have the capabilities to finish components to the following specifications,

• Wet Paint
• Powder Coat
• Zinc Plate
• Anodising
• Chemical Blacking

Click Here for more information
Welding
We are able to weld the following materials: Aluminium, Mild Steel, Brass, Copper, Stainless Steel. The types of welding done are:

• MIG
• TIG
• ARC
• GAS

For more information on our welding service Click Here
Machine Guards
We can design and manufacture guarding for all applications, from simple covers to total enclosures for CNC machines depending on the style required. We also have the ability to manufacture telescopic guarding, or repair damaged guarding if required (this includes replacing of wiper blades).
Each system is designed to suit the machine. Every part of the manufacturing, from the fabrication through to the finish meets our customers individual requirements.

To find out more Click Here
CNC Turret Punching
We have a 20 station CNC Turret Punch. It has the capacity to punch items up to 2500x900mm long and out of the following materials

• Mild Steel 3mm
• Stainless Steel 2mm
• Aluminium 2mm
• Brass 3mm
• Copper 3mm
• Plastic 4mm

Click Here to find out more
Precision Sheet Metalwork
We at Profab work in the following materials to a tolerance of 0.25mm

• Mild Steel
• Stainless Steel
• Brass
• Coppe
• Aluminium
• Titanium
• Thickness ranges 0.5mm-10mm

We undertake all types of sheet metal work from small bracketry to large enclosures, prototypes & one offs to small / medium batch work

Further information an be found Here
Fabrication
Capabilities:
Within our production unit we have the facility to manufacture single units of batch fabrications up to 2 tonnes, from a variety of materials and sections. All of these are produced to a high degree of accuracy and quality.
Presswork Forming
Capabilities:
At Profab we have the ability to fold up to three metres long in a wide range of materials.

• Mild Steel thickness 4mm
• Aluminium thickness 6mm
• Stainless Steel thickness 3mm

Shorter lengths will increase the maximum thickness capabilities.

Cylindrical and Conical forming
We have the ability to roll lengths of 1250ml long to the capabilities listed below.

• Mild Steel up to 3mm
• Aluminium up to 5mm
• Stainless Steel up to 3mm

However longer lengths can be achieved by coining.
www.profabcoventry.com
Related Products and Services
Sheet Metalwork Services

Precision Sheet Metalwork

Precision Sheet Metal Fabrication

Laser Cutting

Laser Cutting Services

Metal Finishing

Metal Finishing Services

Metal Fabrication

Metal Fabrication Services

Welding

Welding Services

Machine Guarding

Machine Guards

CNC Turret Punching

Sheet Metal Work

0

stars based on

0

customer reviews
Write a review