Todays Opening Hours
Tuesday : 9:00-5:00
closed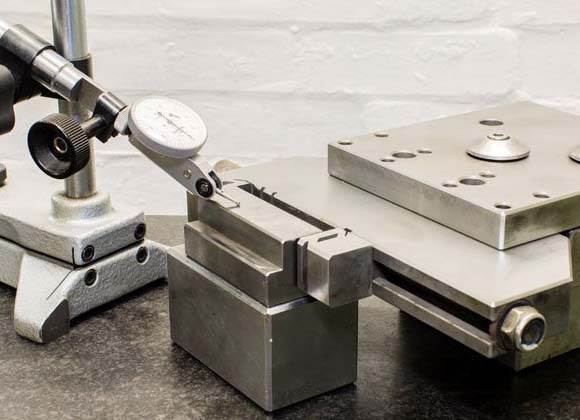 Dedicated to High Quality Precision Engineering
Contour Precision offers a dedicated high quality precision engineering service to a wide range of industries.

We have been providing these services for over 40 years to some of the most demanding market sectors both here in the UK and overseas. To date these include Medical, Marine, Aerospace, Rail and Motor Racing including Formula 1.

As professional and highly experienced engineers we are able to provide our customers with a precision engineering service of the highest quality by bringing them the complete service and what's more tailored to meet their specific needs.

From initial concept and project management through to design and manufacture, inspection and delivery, Contour Precision's fully qualified and experienced engineers are here ready to take on any project no matter how demanding.
Precision Engineering
Our dedicated manufacturing facility based in Aylesbury, Buckinghamshire houses a wide range of precision machining equipment enabling us to provide the following services:

...• CNC Turning
...• CNC Milling
...• Precision Grinding
...• Wire Erosion
...• Precision Injection Mould tool Manufacture
...• CAD/CAM

For Precision Engineering Click Here
CNC Turning
Contour Precision has had many years of experience machining components and tooling by utilising both CNC turning and conventional turning processes. We are able to work in a vast range of materials so whatever your machining requirements we will deliver.

For CNC Turning Click Here
CNC Milling and Machining
From development to modelling, Contour Precision will take care of every single stage of your project. Our highly experienced engineers and machinists will work alongside you to bring your concept to reality.

For CNC Milling Click Here
Precision Grinding
We also carry out a range of grinding processes including:

...• Cylindrical Grinding
...• Surface Grinding

Components we regularly produce and finish range from bearings to rotors so whatever your high precision component needs are we are only a phone call away.

It goes without saying that all services provided by Contour Precision come with a quick turnaround and are offered throughout Aylesbury and the whole of the UK.

For Precision Grinding Click Here
Precision Injection Mould Tools & Toolmaking
Contour Precision has had decades of experience in the design and manufacture of a vast range of injection mould tools and special tooling to meet our customers specific requirements.

Some of the more demanding projects in the past have included medical, pharmaceutical, marine and automotive.

These services include but are not limited to:

...• Consultation
...• Design, Development and Prototyping
...• Quality Inspections
...• Final Production

For Precision Grinding Click Here
CAD/CAM
We operate a range of software suites to create designs and models for our manufacturing processes such as Solidworks, AutoCAD and Mastercam. These systems also allow for more agile turnaround times bringing with it a highly competitive machining service.

For more in depth information about Contour Precision Ltd please visit our website or get in touch.
www.contourprecision.co.uk
Related Products and Services
Wire Erosion

Turning

Tool Making Services

Precision Injection Moulding

CNC Milling

Precision Grinding

Injection Moulding

CNC Milling & Machining

CNC Grinding

Tool Making

Spark Erosion

Laser Welding

CAD

CAM

Hole Burning

0

stars based on

0

customer reviews
Write a review
Key Contacts

James Rush
Director
Tel: 01296 381222
Email: Mail

contour-precision.co.uk
Opening Hours
| | |
| --- | --- |
| Monday | - 09:00 to 17:00 |
| Tuesday | - 09:00 to 17:00 |
| Wednesday | - 09:00 to 17:00 |
| Thursday | - 09:00 to 17:00 |
| Friday | - 09:00 to 17:00 |
| Saturday | - Closed |
| Sunday | - Closed |