Todays Opening Hours
Sunday : Closed
closed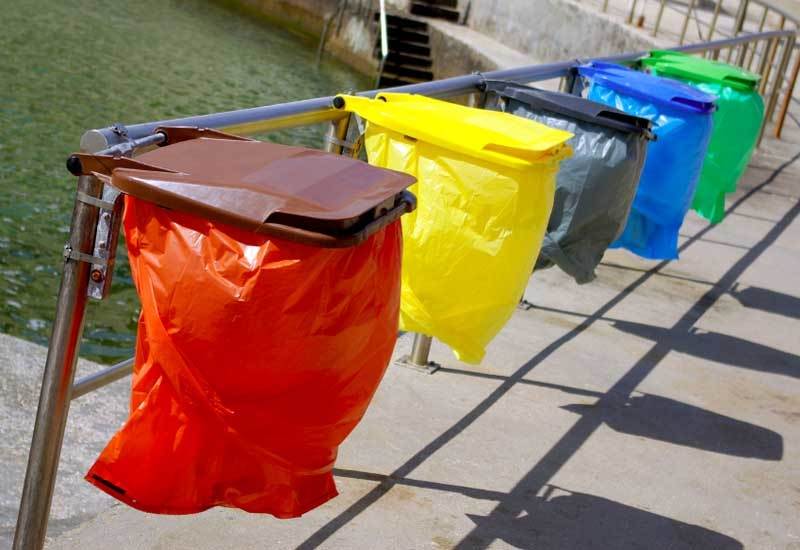 Specialist Manufacturer & Supplier of Printed Polythene Bags
Abbey Polythene are specialists in the manufacture and supply of polythene bags, sacks, sheeting and tubing in a wide and comprehensive range of sizes, colours and grades including biodegradable, custom printed, recycled, clear, heavy duty, and bespoke polythene bags by using sheeting and tubing that is sourced in the UK.

Whatever your requirement is we have the right product, and if not we will design and manufacture it to your own specification. Having been in this business for over twenty years Abbey Polythene have built up a reputation for listening to our customers' needs and making sure you get exactly the right product for your particular application. We also continue to invest in the latest manufacturing technology enabling us to produce top quality products at competitive prices which is after all what the customer really wants.

Whatever your application, our products are manufactured to protect your products, ranging from food waste and scented bags right through to clinical waste and confidential bags. Our bespoke service is offered across the whole range of polythene products including a print design service on polythene bags, sheeting and tubing all of which can be manufactured in a wide range of colours, tints or opaque. We can also produce products on a roll, core or loose in a box depending on your requirements.
What We Provide
Our product range is extensive and covers a wide range of applications some of which include:

CUSTOM PRINTED POLYTHENE BAGS
Supplied in a range of colours, custom printed with your own company logo or design.

BESPOKE POLYTHENE BAGS
Also designed and made to your own specification.

HEAVY DUTY POLYTHENE BAGS
Suitable for more heavier contents.

COLOURED BAGS
Made to order in a wide range of sizes, thicknesses and colours.

POLYTHENE TUBING
Can be supplied in c-fold, centre fold & single wound sheeting.

CONFIDENTIAL BAGS
For the disposal of sensitive material, clearly identified.

CLEAR BAGS
Can be made to order in a wide range of sizes and thicknesses either with or without print.

CLINICAL WASTE BAGS
Opaque yellow sacks printed "cilinical waste for incineration only" rated un3291 certified.

In addition, our specialist polythene products can be produced with the addition of additives including anti-static bags and sheeting suitable for use with printed circuit boards, tubing, scented bags, fire retardant bags and sheeting in various fragrances of which the most popular is vanilla and lemon to mask smells and odours.
Amphibian Fencing
We can manufacture polythene sheeting suitable for protecting amphibian, reptile and other wildlife habitats. It has a UV inhibitor added to the polythene to lengthen its lifespan when used in the open air.

The UV sheeting is available in a range of widths and lengths, and coloured, tinted or natural.
Eco Friendly
These days' bio-degradable films and bags are becoming more popular as pressure increases to protect and look after our environment, and at Abbey Polythene we manufacture a wide range of biodegradable products all of which can be suited to your own specification.

We can also produce our products from either low density or mid density film which are easily recycled into granulated film giving a slightly cheaper option to virgin food grade polythene. Our products are produced with the minimum amount of waste because all scrap material is recycled into polythene granules and blown into usable film products.
More About Us
A more comprehensive product range may be found on our main website, but if you do not find the item you require please contact us.

Orders are usually processed through our system within 10 - 14 working days and can be shipped directly to you or your customer. For overnight and small deliveries we use the services of City Link who provide coverage throughout the whole of the UK and can be tracked so as to ensure they reach the customer as promised because our service to our customers is paramount both in quality and delivery.

We will also be happy to provide quotations, advice and samples if required, so if you would like to find out more about Abbey Polythene and our vast range of products and services please give us a call or send an e-mail using the online form at our main website.
Our Full Product Range
Related Products and Services
Coloured Polythene Bags

Heavy Duty Poly Bags

Bespoke Polythene Bags in a Range of Colours

Supplier of Custom Printed Bags

Manufacturer of Printed Poly Bags

Custom Made Bags with Graphics

Polythene Sheeting

Clear Polythene Bags

Confidential Waste Bags

Food Waste Bags

Compostable Bags

Clear Bags

Polythene Sheeting

Polythene Products

Bespoke Polythene Bags

Clinical Waste Bags

Printed Bags

Bespoke Coloured Bags

Low Melt EVA Bags

Amphibian Fencing

Amphibian Fencing Supplier

5

stars based on

4

customer reviews
Write a review
By Sue Higgins , Somerton Paper Service
John at Abbey Polythene has been manufacturing and supplying Refuse Sacks to my Company for the last 15 years. CONSISTENCY OF QUALITY is of paramount importance to my business and that is what Abbey Polythene deliver. There is plenty of inferior product on the market (for marginally cheaper prices), but I don't want it. John provides me with an exceptional product at a competitive price .... ON TIME.
Was this review useful?


By Dean Swensson , Ecosupport Ltd
Thank you for you continuously efficient service and excellent quality products, always arriving on time and at the right price.
Was this review useful?


By Roger Meikle , Progiene Ltd
Abbey Polythene have been looking after our refuse sack supplies for more than 10 years. Quality is extremely important to us and Abbey Polythene's products have always been consistently first class.
Was this review useful?


By Bruce Bratley , First Mile Ltd
First Mile have used Abbey Polythene as its sole supplier of refuse sacks since 2004 and they have been an outstanding supplier. John and his team have worked tirelessly to ensure we have received excellent quality sacks at stable prices. Abbey have always been flexible and have helped us with every requirement from security of supply to sourcing new materials such as corn starch food waste sacks. Today Abbey supply First Mile with a large range of high quality products. Abbey manage packing, stock and production volumes by logging into our systems to analyse sales volumes and sending an accurate weekly delivery of the sacks we need. We would not hesitate to recommend Abbey Polythene.
Was this review useful?


Key Contacts

John Waight
Director
Tel: 01489 790 666
Email: sales

abbeypolythene.co.uk
Payment Methods
Cheque
BACS
Opening Hours
| | |
| --- | --- |
| Monday | - 8:00 to 4:30 |
| Tuesday | - 8:00 to 4:30 |
| Wednesday | - 8:00 to 4:30 |
| Thursday | - 8:00 to 4:30 |
| Friday | - 8:00 to 3:00 |
| Saturday | - Closed |
| Sunday | - Closed |