Todays Opening Hours
Wednesday : 8:00-5:00
Open
Specialists in Post Industrial Plastics Compounding

For over 30 years Plastic Technology Services Ltd has been supplying leading injection moulders and sheet manufacturers with plastics such as polypropylene, polyethylene, polyester and polystyrene materials to meet their production needs.

When it comes to plastic recycling companies in the UK, look no further than Plastic Technology Services Ltd.

To find out more about us Click Here
Expert Service
From our 2.5 Acre facility based in Dumfries, Scotland incorporating over 10,000 square metres of floor space, warehousing and storage we are able to operate a range of recycling lines using state of the art technology to produce over 12,000 tonnes of recycled plastics every year.
Quality
All of our staff are fully trained with hands on experience in all processes carried out to ensure customers receive a quality service first time every time. In fact at Plastic Technology Services we pride ourselves on our quality and ability to recycle our products consistently to the exact standard you need.

New certificate / approval for 2017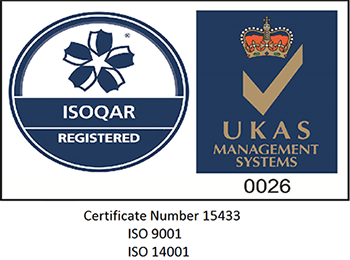 Products
At Plastic Technology Services Ltd all of the compounds produced are sourced from 100% recycled plastic in the UK.

With our custom designed software we are also able to provide full traceability to ensure consistency and quality.
Materials
Polyester
Polyester is a thermoplastic polymer resin and offers itself to a number of applications particularly synthetic fibres, food containers, liquid containers, beverage, thermoforming applications and engineering resins often in combination with glass fibre.

Polyester is also one of the most used raw materials for the production of man-made fibres.

Polystyrene
Again polystyrene is a thermoplastic substance which normally exists in solid state at room temperature. When heated it melts but becomes solid again once cooled off. Hard with limited flexibility polystyrene is a colourless material which can be moulded into fine detail.

Polypropylene
Polypropylene is also a thermoplastic polymer which is used for a wide range of applications such as reusable containers, loudspeakers, packaging, ropes, automotive components and polymer banknotes.

Polyethylene HDPE
This material has little branching which gives it stronger intermolecular forces and tensile strength than lower density polyethylene.

Itís also more opaque, harder, and can withstand higher temperatures; however it cannot withstand normally required autoclaving conditions.

For further information about any of our products please refer to the technical data sheets on our website.
Recycling
With the very best technology at our fingertips we can assure our customers that we only produce high grade components that can be used with confidence.

At Plastic Technology Services our technical staff have the expertise required to ensure you receive a first class service first time every time.
Buying & Selling
We are able to buy a vast range of plastics such as post industrial production processes either in its original form or scrap and post-consumer size reduced materials including pellets, shreds and regrinds.

Plastic Technology Services can also provide a collection service for your plastic so if you would like to find out more please do not hesitate to get in touch or visit our website.
www.ptsltd-uk.com
Related Products and Services
Plastic Recycling

Polypropylene Black PTSCPH5-G130 MFI 25-45

Polypropylene Green PTSCP16-G130 MFI 25-45

Polypropylene Brown PTSCP08-G130 MFI 25-45

Caps and Closures

Storage Boxes

Recycling Bins

Colour Matching

Colour Compounding

Polypropylene White PTSCPL4-G115 MFI 8-15

Polypropylene White PTSCPL2-B110 MFI 8-15

Polypropylene Black PTSCPH5-G900 MFI 100

Polypropylene Terracotta PTSCPH13-G120 MFI 25-45

Polypropylene White PTSCPL7-G130 MFI 25-45

Polyethylene Crates

Plastic Recycling

Polystyrene Recycling

Polypropylene Compounding

Supply on Demand

Producing High Grade Compounds

0

stars based on

0

customer reviews
Write a review
Associations
Key Contacts

Steve Rice
Operations Manager
Tel: 01387255916
Email: steve.rice

ptsltd-uk.com

Jim Dykes
Sales Manager
Tel: 01387255916
Email: jim.dykes

ptsltd-uk.com

Mary Brown
Accountant
Tel: 01387255916
Email: mary.brown

ptsltd-uk.com
Payment Methods
Cheque
BACS
Payment Terms
Pro-Forma
15 days
30 days
60 days
Opening Hours
| | |
| --- | --- |
| Monday | - 08:00 to 17:00 |
| Tuesday | - 08:00 to 17:00 |
| Wednesday | - 08:00 to 17:00 |
| Thursday | - 08:00 to 17:00 |
| Friday | - 08:00 to 17:00 |
| Saturday | - Closed |
| Sunday | - Closed |