Todays Opening Hours
Wednesday : 8:30 - 5:30
closed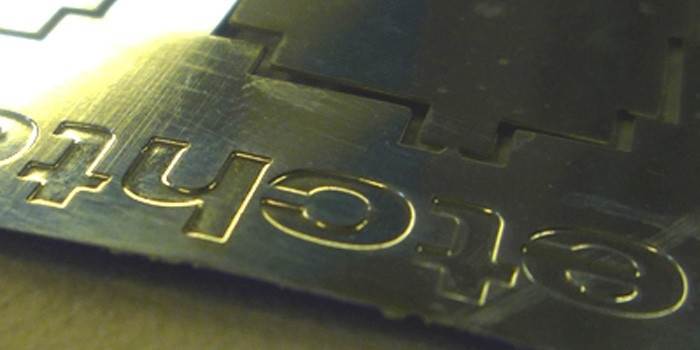 UK Specialists in Chemical and Photochemical Milling and Machining

Etch Tech Ltd is a specialist Photo Etching company providing the manufacturing of customer specific precision components. Working closely with customers by providing technical assistance and excellent customer service ensures we are able to offer the maximum advantage from our Photochemical Machining techniques. Our core manufacturing process, also known as Chemical Milling allows you to benefit from low cost tooling. When taken in conjunction with rapid manufacturing lead times and flexible batch sizes, high precision etching is your ideal solution.

The Etch Tech management team have a combined experience of 80+ years in the Photochemical Milling industry, ensuring you will receive the best possible advice and assistance for your project. The sales team are qualified engineers who understand a wide range of manufacturing processes. They will always advise on the best possible manufacturing solution for your project.
Photochemical Machining
By employing Photoetching (which does not involve mechanical contact) you can specify the finest of features, which are often unachievable by alternative manufacturing methods. Photochemical Machining does not add any mechanical stress or processing burrs, resulting in a Stress and Burr Free component. A typical application for fine work is specialist meshes and sieves.
C
hemical Milling
The Chemical Milling techniques employed by Etch Tech allow you to benefit from low cost tooling and rapid manufacturing lead times. The flexibility of Photochemical Milling makes it suitable for all batch sizes, from a 1 off prototype to full production quantities. Unlike laser or water jet cutting which calculate cost on "cutting path length" complex profiles or numerous hole arrays are produced by Photo Etching at no extra cost. This is also the case with surface etched identification numbers, company logos and half etched folding lines.

Our Chemical Milling services are not just limited to precision components, the Etch Tech portfolio includes etched signage and architectural panels which can be supplied either colour filled or in the natural state.
www.etch-tech.co.uk
Related Products and Services
EMI - RFI Shielding

Chemical Machining

Decorative Photochemical Milling

Photo Etching Services

Formed and Gold Plated Contact

Surface Etched Guitar Face Plate

Selection of Precision Components

Formed Stainless Steel Spring

Half Etched Part Marketing

Formed Half Etched Decorative Calendar

Vinyl Cutting Services

Optical Dimensional Inspection

0

stars based on

0

customer reviews
Write a review