Todays Opening Hours
Sunday : Closed
closed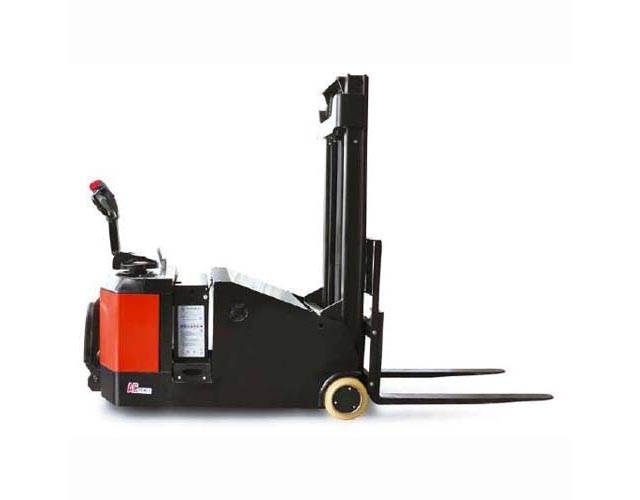 Leading Supplier of Material Handling and Warehouse Equipment
For over twenty five years Pallet Trucks Direct has been supplying both new and used equipment to a wide range of industrial sectors.

All products are offered at a competitive price and can be ordered using our easy to use online shop.

As an authorised dealer of Toyota, Lift Mate, Baoli and Logitrains, Pallet Trucks Direct is able to supply a great range of materials and warehouse lifting equipment from some of the industry's leading manufacturers.

...• Electrically Powered Pallet Trucks
...• Hand Powered Pallet Trucks
...• Manual and Electric High Lift Pallet Trucks
...• Manual, Electric Lift and Electric Powered Pallet Stackers
...• Diesel, Electric and Gas Powered Forklift Trucks
...• Stock Order Pickers

Pallet Trucks direct is also able to supply a vast range of associated products, equipment and services such as shelving, racking, accessories and customer a support service so if you need advice about a certain piece of equipment and need to discuss it further we are here waiting for your call.

Electric Powered Pallet Trucks
The power, versatility and stability of an electric powered pallet truck makes it an extremely high performance piece of equipment particularly for warehouse applications involving ramps and frequent moving demands.

Pallet Trucks Direct offers a variety of high performance electrically powered pallet trucks ranging from £1,330.00 for the EPT12-EZ 1200 kg capacity model through to the Lift Mate TNE1200 1200 kg capacity rough terrain pallet truck at £7,405 so why not head over to our online shop to find out more.

For electric pallet trucks Click Here

Electric Pallet Stackers
Electric pallet stackers have now become essential pieces of lifting equipment for modern warehouse applications especially environments where valuable space is at a premium.

They are also designed to maximise operator efficiency by enabling fast, stable stacking and easy manoeuvrability even for the most demanding operations.

From manufacturers Lift Mate and Baoli we offer a great range of electric pallet stackers designed to cover virtually any warehouse requirements, all of which further details may be found at our online shop.

For electric pallet stackers Click Here

Hand Pallet Trucks
For a whole range of warehouse and materials lifting applications hand pallet trucks provide the excellent solution including loads of any weight.

They are extremely durable and versatile tools for any industry so whether you need to reorganise your products in the same area or move them to a different location the range of equipment from Pallet Trucks Direct will suit any level of application.

For hand pallet trucks Click Here

Used Equipment
To further compliment the range of new pallet truck products Pallet Trucks Direct offers a range of used equipment so why not head over to our online shop to view the current range of products on offer.

For used equipment Click Here

Pallet Truck Spares
We are also able to provide a highly efficient spare parts service for pallet trucks of which more information may be found by visiting the Pallet Trucks Direct website.

For pallet truck spare parts Click Here

Services
Pallet Trucks Direct can carry out RTIT Accredited Fork Lift Truck Training on site at your company premises to anywhere in the UK.

These are offered at very competitive prices and can also be carried out at weekends and on a 24 hour basis at no extra cost.

All courses are carried out by fully registered ITSSAR instructors so if you need further details please do not hesitate to give us a call.

Company Video
www.pallet-trucksdirect.co.uk
Related Products and Services
Electric Counterbalance Pallet Stackers

Fully Electric Powered Pallet Trucks

Electric Lift Pallet Stackers

High Lift Pallet Trucks

Rough Terrain Pallet Trucks

Stainless Steel Pallet Trucks

Weighing Scale Pallet Trucks

Hand Trucks and Trolleys

Pallet Tilters

Pallet Stackers

Platform Trolley

Platform Trucks

Sack Trucks

Scissor Lift Platforms

Scissor Lift Tables

Skid Lifters

Small Lifters

Hydraulic Jacks

Material Handling Equipment

Forklift Attachments

Industrial Skates

5

stars based on

5

customer reviews
Write a review
By Paul Abbott ,
Pallet trucks Direct did what others couldn't and the service is exceptional. The engineers who attend to the servicing are absolutely great and very professional.
Was this review useful?


By Rax Franpe Dovan ,
Very reasonable prices, often will go above and beyond to help assist last minute requests.
Was this review useful?


By Osis Lorod ,
Nice person to deal with and reasonable prices.
Was this review useful?


By Lor Irhim Poxhexga ,
More cost effective than any other company i found on the web, machine arrived quickly and everything was fuss-free
Was this review useful?


By Lox Irin Dagexdam ,
Great service, good knowledge
Was this review useful?


Key Contacts

Ian Stanford
Proprietor
Tel: 01252 411841
Email: ian.stanford

pallet-trucksdirect.co.uk
Payment Methods
Visa
Visa Debit
BACS
MasterCard
Paypal
Maestro
Opening Hours
| | |
| --- | --- |
| Monday | - 08:30 to 18:00 |
| Tuesday | - 08:30 to 18:00 |
| Wednesday | - 08:30 to 18:00 |
| Thursday | - 08:30 to 18:00 |
| Friday | - 08:30 to 18:00 |
| Saturday | - Closed |
| Sunday | - Closed |