Todays Opening Hours
Sunday : Closed
closed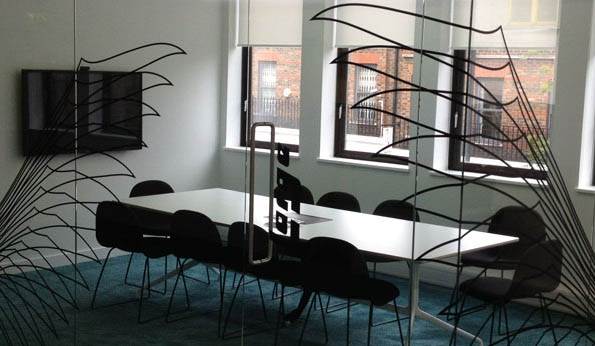 Viscount Interiors Limited - Office Refurbishment Companies

Welcome to Viscount Interiors, we offer contemporary solutions for Office Interiors. Our home and commercial office interiors are innovative creating a comfortable, efficient and aesthetically pleasing work space. We provide the complete solution with everything from Office Partitions & Furniture to Shelving, Storage & Accessories.

Not only do we off a complete solution for office furniture and equipment but also for the service with the Design, Construction and Installation all part of the service. Not to mention that each project is tailored to our clients individual requirements.
Products Provided:
Viscount Interiors provide a wide range of products offering a one stop shop for all your office interior needs.

...• Accessories
...• Office Partitions
...• Pods & Screens
...• Seating
...• Shelving
...• Storage
...• Tables & Desking

Finance
If you do not have the funds to outfit your office, do not worry... we offer finance packages to suit all needs. Information located on our website.

To view our full product range please click through to our website where you will find further information on everything we can provide. If you have any questions contact a member of our team who will assist you in any way possible.
Areas Covered
We cover the following areas amongst many others...
Aberdeen
Andover
Andover
Ashford
Avon
Aylesbury
Banbury
Bangor
Basingstoke
Bath
Beaconsfield
Bedford
Bedfordshire
Belfast
Berkshire
Birmingham
Bishops Stortford
Borders
Bournemouth
Bracknell
Bradford
Bridgend
Brighton
Brighton and Hove
Bristol
Buckinghamshire
Camberley
Cambridge
Cambridgeshire
Canterbury
Canterbury
Cardiff
Carlisle
Central
Chelmsford
Cheltenham
Cheshire
Chester
Chichester
City of London
Cleveland
Clwyd
Colchester
Cornwall
Coventry
Crawley
Cumbria
Derby
Derbyshire
Devon
Dorchester
Dorset
Dover
Dumfries and Galloway
Dundee
Durham
Durham
Dyfed
East Sussex

Edinburgh
Ely
Essex
Exeter
Exeter
Fife
Folkestone
Glasgow
Gloucester
Gloucestershire
Grampian
Greater Manchester
Guildford
Gwent
Gwynedd County
Hampshire
Hemel Hempstead
Henley
Henley-on-Thames
Hereford
Herefordshire
Hertford
Hertfordshire
High Wycombe
Highlands and Islands
Humberside
Inverness
Ipswich
Isle of Wight
Kent
Kingston upon Hull
Lancashire
Lancaster
Leeds
Leicester
Leicestershire
Lichfield
Lincoln
Lincolnshire
Lisbon
Liverpool
London
Lothian
Luton
Maidenhead
Maidstone
Manchester
Merseyside
Mid Glamorgan
Milton Keynes
Newbury
Newcastle upon Tyne
Newport
Newry
Norfolk
North Yorkshire
Northampton
Northamptonshire
Northumberland

Norwich
Nottingham
Nottinghamshire
Oxford
Oxfordshire
Peterborough
Plymouth
Poole
Portsmouth
Powys
Preston
Reading
Reigate
Ripon
Rutland
Salford
Salisbury
Sheffield
Shropshire
Slough
Somerset
South Glamorgan
South Yorkshire
Southampton
St Albans
St David's
Staffordshire
Staines
Stirling
Stoke-on-Trent
Strathclyde
Suffolk
Sunderland
Surrey
Swansea
Swindon
Taunton
Tayside
Telford
Truro
Tyne and Wear
Wakefield
Warwickshire
Watford
West Glamorgan
West Midlands
West Sussex
West Yorkshire
Westminster
Weymouth
Wiltshire
Winchester
Windsor
Wolverhampton
Worcester
Worcestershire
Wrexham
Yeovil
York
www.viscountinteriors.co.uk
Related Products and Services

0

stars based on

0

customer reviews
Write a review
Payment Methods
Visa
Cash
Visa Debit
Cheque
BACS
MasterCard
Paypal
Direct Debit
Maestro
Opening Hours
| | |
| --- | --- |
| Monday | - 8:00 to 6:30 |
| Tuesday | - 8:00 to 6:30 |
| Wednesday | - 8:00 to 6:30 |
| Thursday | - 8:00 to 6:30 |
| Friday | - 8:00 to 6:30 |
| Saturday | - Closed |
| Sunday | - Closed |