Todays Opening Hours
Thursday : 8:30-5:00
closed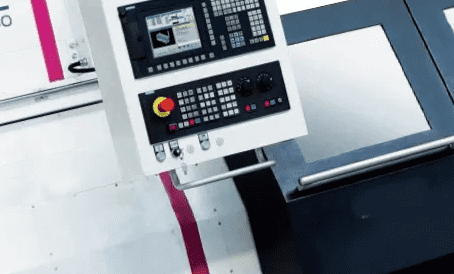 For all your machinery and woodworking machines in one website
With a fully equipped assembly workshop and a great team of highly skilled engineers and technicians Excel Machine Tools is able to provide a comprehensive machine tool supply service.

We offer one of the largest ranges of products from Drilling Machines, Saws, Grinders, Light and Heavy Duty Lathes, CNC Slant Bed Lathes and CNC Flat Bed Lathes through to fabrication equipment such as Workshop Presses, Manual Bending Machines and Machine Tool Accessories.

Excel Machine Tools have extended their range of high quality machines from standard and special machines ready for immediately delivery.

These now comprise of:

...• Additional Metalworking Machines
...• CNC/Manual lathes,
...• CNC/Manual Mills,
...• Drilling machines,
...• Grinders,
...• Saws

Through to fabrication equipment such as:

...• Workshop Presses
...• Manual Bending Machines
...• A new range of Lifting Workshop Technology /Welding Equipment
...• Woodworking Machines
...• Machine Tool Accessories.

To visit our website Click Here
Benefits
...• Value for money
...• Wide range of good quality machines to choose from
...• Availability on our products
...• Demonstrations
...• Technical advice and friendly customer service team
...• Quick service
...• Reliable Aftersales team
...• Part of a global network of suppliers
...• Internationally renowned bespoke solutions
...• Fully developed workshop programs for training purposes

For more information about us Click Here
CNC
Excel Machine Tools is able to supply a wide range of CNC equipment including our XtraTurn Slant bed lathes incorporating Fanuc controls, hydraulic tailstocks and a vast range of accessories as standard.

The range of XtraMill vertical machining centres also operate with the new Fanuc 0i-MC control and include may standard features normally associated with high end equipment.

For more on CNC Click Here
Metalworking
From slant bed lathes, flat bed lathes, vertical machining centres, vertical mills, hollow spindle oil country lathes and heavy duty lathes to medium and light duty lathes, turret milling machines, universal mills, heavy duty drills, heavy duty pillar drills and many, many more, you will not be disappointed when you browse our website.

For more on Metalworking Click Here
Heavy Duty Lathes
The XL760S and XL860S heavy duty lathes from Excel Machine Tools offer a vast range of features such as headstock spindles supported by high precision large diameter bearings to give high accuracy and repeatability.

To view our products Click Here
Light Small Duty Precision Lathes
Standard features for our Excel light small duty precision lathes include 100mm 3 jaw chuck, 125mm 3 jaw chuck, chip tray, quadruple tool holder, steady centres, splash board and change gear kit and are offered at a very competitive price.
Fabrication
...• Hydraulic swing beam shears
...• Mechanical shears with direct drive
...• Manual shears & notchers
...• Manual hand shears
...• Box & pan brakes
...• Hydraulic presses
...• Ironworker machines
...• Ring rolling machines
...• Plate bending machines
...• Pipe bending machines
...• Angling machines
Accessories
Excel Machine Tools offers one of the largest ranges of machine tool accessories all of which can be viewed online so to find our more please visit our website.
Why EXCEL? More about us…
Excel operates from a purpose built factory located in Coventry. It boasts a fully equipped assembly workshop staffed by skilled engineers and technicians. A part of the site is set aside as a working machine demonstration area. This has proved very popular with the customers who want the opportunity to test which machine best suits their application . This contains an impressive new wide range of stock that includes standard and special machines ready for immediately delivery. We maintain a comprehensive stock of replacement parts for each of our machines. Excel also stocks a large range of accessories to fit Excel machines. We respond quickly to each and every enquiry, irrespective of its size of complexity. With a wide range of small & large industrial products - Excel Machine Tools strives to provide your requirements with quality machinery & accessories at a competitive price.

Supply and commissioning of teaching workshops
We also specialise in the supply and commissioning of teaching workshops for schools, colleges, polytechnics, universities and industry training establishments. The extensive range of Excel products fit exceptionally well to every teaching situation. The range of basic, low cost, manual machines provides excellent initial training. Cost effective CNC systems deliver you advanced instruction for students preparing to enter the workplace. (Training is available on-site on request).

Customer Satisfaction -Continuous support and assistance.
As we source products internationally we are able to provide up-to-the-minute, impartial advice & guidance on the best & best value for money solutions for our customers. Our commitment to support our customers extends to technical advice at the end of a phone our history in the industry has led to building very good relationships with one of the widest range of manufacturers in the world. With a fully equipped assembly workshop and a great team of highly skilled engineers and technicians Excel Machine Tools is able to provide a comprehensive machine tool supply service. As a reliable supplier we guarantee to provide this continuous support and assistance. Customer reviews are available to review on our website

Product Catalogues
Having satisfied the requirements of schools, colleges, engineering & general workshops with sourcing, supplying, installing & commissioning, along with service back-up and continuous support . Why not view our product Catalogue on our website. Or pop over to our showroom and we will ensure you leave with concrete answers & solutions to all your issues & concerns. With a satisfied repeat consumer base, our existing customers save time & money with quality long life products. If you would like to view our catalogues that feature our wide range of machines please contact us for a FREE printed copy of our main catalogue or visit our website to view our digital versions www.excelmachinetools.co.uk
Areas Covered
We cover the following areas amongst many others...
Aberdeen
Andover
Ashford
Avon
Aylesbury
Banbury
Bangor
Basingstoke
Bath
Beaconsfield
Bedford
Bedfordshire
Belfast
Berkshire
Birmingham
Bishops Stortford
Borders
Bournemouth
Bracknell
Bradford
Bridgend
Brighton
Brighton and Hove
Bristol
Buckinghamshire
Camberley
Cambridge
Cambridgeshire
Canterbury
Cardiff
Carlisle
Central
Chelmsford
Cheltenham
Cheshire
Chester
Chichester
City of London
Cleveland
Clwyd
Colchester
Cornwall
Coventry
Crawley
Cumbria
Derby
Derbyshire
Devon
Dorchester
Dorset
Dover
Dumfries and Galloway
Dundee
Durham
Dyfed
East Sussex
Edinburgh
Ely

Essex
Exeter
Fife
Folkestone
Glasgow
Gloucester
Gloucestershire
Grampian
Greater Manchester
Guildford
Gwent
Gwynedd County
Hampshire
Hemel Hempstead
Henley
Henley-on-Thames
Hereford
Herefordshire
Hertford
Hertfordshire
High Wycombe
Highlands and Islands
Humberside
Inverness
Ipswich
Isle of Wight
Kent
Kingston upon Hull
Lancashire
Lancaster
Leeds
Leicester
Leicestershire
Lichfield
Lincoln
Lincolnshire
Lisbon
Liverpool
London
Lothian
Luton
Maidenhead
Maidstone
Manchester
Merseyside
Mid Glamorgan
Milton Keynes
Newbury
Newcastle upon Tyne
Newport
Newry
Norfolk
North Yorkshire
Northampton
Northamptonshire
Northumberland
Norwich
Nottingham

Nottinghamshire
Oxford
Oxfordshire
Peterborough
Plymouth
Poole
Portsmouth
Powys
Preston
Reading
Reigate
Ripon
Rutland
Salford
Salisbury
Sheffield
Shropshire
Slough
Somerset
South Glamorgan
South Yorkshire
Southampton
St Albans
St David's
Staffordshire
Staines
Stirling
Stoke-on-Trent
Strathclyde
Suffolk
Sunderland
Surrey
Swansea
Swindon
Taunton
Tayside
Telford
Truro
Tyne and Wear
Wakefield
Warwickshire
Watford
West Glamorgan
West Midlands
West Sussex
West Yorkshire
Westminster
Weymouth
Wiltshire
Winchester
Windsor
Wolverhampton
Worcester
Worcestershire
Wrexham
Yeovil
York
www.excelmachinetools.co.uk
Related Products and Services
CNC Flat Bed Lathes

CNC Mills

Heavy Duty Lathes

Manual Mills

Drilling Machines

Saws

Grinders

Shearing

Ring Rollers

Workshop Presses

Manual Bending Machine

CNC Slant Bed Lathes

F150 VMC Mill

Woodworking Machines

Machine Tool Accessories

0

stars based on

0

customer reviews
Write a review
Associations
Key Contacts

Mr . JAG SOKHI
Managing Director
Tel: 024 7636 5255 ext 706
Email: Jag

excelmachinetools.co.uk
Opening Hours
| | |
| --- | --- |
| Monday | - 8:30 to 5:00 |
| Tuesday | - 8:30 to 5:00 |
| Wednesday | - 8:30 to 5:00 |
| Thursday | - 8:30 to 5:00 |
| Friday | - 8:30 to 4:00 |
| Saturday | - Closed |
| Sunday | - Closed |