Todays Opening Hours
Tuesday : 8:00-5:30
Open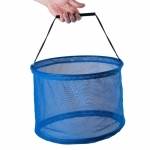 Valentino's Displays - Mannequins For Sale | Wooden Coat Hangers
Established in 2011 Valentino's Displays are a specialist supplier of retail display equipment, Mannequins For Sale, Wooden Coat Hangers & shop fittings. Our service is now backed by a brand new and unique highly focused e-commerce website – www.valentinosdisplays.com Serving the retail sector amongst others Valentino's boasts an extensive product range including; Clothes Rails, Mannequins & Hangers all available for immediate despatch with next day UK delivery available, free delivery over £100.00, we also supply outside of the UK across Europe and the rest of the world.
Company Videos
| | |
| --- | --- |
| | |
| Sports Apparel Fitness Mannequins | Custom Clothes Hangers UK |
| | |
| Laser Etched/Engraved Wooden Hangers | Bespoke Heavy Duty UK Retail Clothes Rails |
| | |
| Custom World Cup Hangers | Valentino's Displays Overview |
Wooden Coat Hangers
Valentinos Displays stock premium quality wooden coat hangers . They are suitable for all types of garments whether they are suits, dresses, tops or any other garment type. Durable and hard wearing, valentinos displays has an extensive range of wooden coat hangers perfect for the retail environment whether you are looking for adult wooden coat hangers or child wooden coat hangers you will not be disappointed with the choice on offer with various sizes and colours available. Whether you are looking for natural finish wooden coat hangers, walnut or dark wooden coat hangers or our stunning white & black finish wooden coat hanger range, valentinos displays offers a fantastic choice of hanger requirements at excellent prices.

Our wooden coat hangers are finished off with chrome or gold hooks and fittings. Our hangers are supplied in box quantities depending on the style of the hanger this can be either 25, 50 or 100 pieces per box. Whether you are looking for a hanger with notches or the hanger to have a rounded or squared neck your find all of these wooden hangers on our website.
Valentinos Displays is a specialist retail display supplier, shop fittings which include clothes mannequins for sale. Whether you are looking for our fashion fibreglass mannequins, flexible bendable mannequins, or our sports mannequins we have an extensive display range ideal for all your shop window & visual merchandising displays. We have fibreglass, plastic or polystyrene male, female or child mannequins for sale. You may need to alter clothing garments therefore a dressmakers dummy also known as a tailors dummy typically used for tailoring would be ideal. Our extensive range of mannequins for sale include display busts, body forms & torsos as well as mannequin body parts like mannequin display heads or mannequin display feet.
Service/Product range
Our clothes rails also known as garment rails are UK manufactured made from the strongest steel and designed to carry maximum weight for the retail environment these are more than adequate for domestic use. Available in a range of colours including; black, white or chrome, a range of sizes from 3ft wide to 6ft wide with a standard height of 5ft and a large selection of accessories such as height extensions, covers, rubber castors or centre bars to turn one clothes rail into two rails. Our clothes mannequins include; abstract mannequins and sculptured hair mannequins. We also offer a large selection of sports posed mannequins perfect for window and merchandising displays, the largest throughout the UK. If you are not looking for a fibreglass mannequin then we have a wide selection of dressmakers mannequins, tailors dummies, display busts and display body forms available for next day delivery. We boast a wide selection of clothes hangers available in wood, plastic, satin, metal, velvet, padded, dry cleaners wire hangers and non slip finishes in a range of sizes and colours. Hangers sold individually or in box quantities depending on your sized order, those looking for larger numbers the website provides great discounts on higher volume.

Personalised Branding
We can ink print or laser engrave your company logo onto our coat hangers! We can brand your hangers with your corporate logo we are specialists when it comes to printed hangers you only need to see our case studies page on our website to see for yourselves. If ink printed hangers are not for you then how about using Valentino's for laser engraved coat hangers, an exciting new way of branding your company ideal for retailers. Hanger branding is currently extremely popular whether you decide just to have them for visual pieces within your retail space or as most of our clients with high end garments give them to their clients when a purchase is made so it's used as an advertising tool then printed and engraved hangers could be a perfect way to bring customers through your doors.

Product Range
Our product range also includes; A Boards, Carrier Bags, Display Counters & Point of Sale Display Showcases, Chrome Grids, Chrome Tube, Mannequins For Sale, Wooden Coat Hangers, Glass Cubes, Slatwall, Gondola, Portable Displays such as Roller Banners, Banner stands, Exhibition Displays, Poster Browsers, Art Display Stands, Poster Frames, Shop Shelving, Shopping Baskets and much more!.

Customer Base
Our customer base varies from individuals for domestic use to large retail companies looking to display new fixtures and fittings. We pride ourselves on offering our customers an extensive product range, excellent prices with the service to match, our unique selling point is the ability to never say never, your success is our reputation! Whether you are looking for a product off the shelf or a bespoke item made to order we are experienced in achieving unbelievable results!
Summary
Our experienced sales team will find the right retail display for you to fit your requirements. Valentino's Displays offers 3 important things to our clients; choice, value & service. We believe our client's our purchasing the service we provide, after all "your success is our reputation". Featuring thousands of display products to purchase online, Valentino's Displays are your one stop shop for all your retail display equipment and shop fitting needs. Our website has a host of facilities available for our customers including additional services such as customer branding, printing or powder coating, testimonials, downloadable product PDF'S, case studies, product zoom facility, multiple images, fast order entry and videos! We believe this is part of offering excellent customer care.

Valentino's Displays can be contacted by visiting our website (link at the top of the page), emailing us or by calling our sales hotline. The sales hotline is available Monday to Friday from 8am – 5:30pm.Ordering can be placed online through the website or by telephone or by email at info@valentinosdisplays.com.
www.valentinosdisplays.com
Related Products and Services
Net Shopping Baskets

Printed Shopping Baskets

Pavement Signage & A Board Signs

Shop Display Mannequins

Roller Banner Displays

Plastic Carrier Bags

Greeting Card Stand

Display Counters, Cabinets & Showcases

Shopping Baskets

Poster Browsers & Art Print Displays

Greeting Card & Postcard Spinners

Clothes Rails, Dress Rails & Garment Rails

Bespoke Mannequins

Bust Forms & Display Torsos

Wooden Coat Hangers

Walnut Clothes Hangers

Branded Hangers

Engraved Coat Hangers

Custom Hangers

Printed Hangers

5

stars based on

8

customer reviews
Write a review
By Allison Kelley , London
We are extremely pleased with the quality of product we purchase from Valentino's (specifically the non-slip hangers). The durability and streamlined aesthetic appearance of these hangers is unparalleled. The products speak for themselves, obviously. What is especially gratifying about purchasing from Valentino's is the friendly and super efficient customer service. Questions are answered immediately and purchases are dispatched for delivery quickly. Highly recommended!
Was this review useful?


By Kevin Hunt ,
RAF POLICE DOG HANDLERS HELP FOR HEROES CHARITY PROJECT. I am the organiser of the above project. I have had a large amount of great artwork donated to me by renowned artists along with some v frame browsers. I needed some top quality sleeves to display the pictures in. After a little research i contacted Valentino's Displays having taken note of the quality products and good prices. I was really pleased when Antonio kindly said he would donate some to help me in my efforts for our great charity. Due to this kind gesture i am able to display top quality art in top quality sleeves. Valentino's Displays your support is really appreciated by myself but more importantly our injured servicemen and servicewomen that Help for Heroes help.
Was this review useful?


By Priscilla Jones From Las Vegas ,
Antonio, we are extremely pleased with our shopping baskets! Thank you so much! We will definitely keep you when we need more! Thank You
Was this review useful?


By Carly Berry , Handmade By Berries
Excellent customer service and 100% satisfied with my purchase. Thanks Antonio
Was this review useful?


By Di Faithfull ,
Got the coat hangers last night, fantastic!
Was this review useful?


By Daniel Monson ,
The mannequin arrived today. It was left as directed as I was away getting my car repaired. Thanks again and now I have it off my hands! I will keep your email if any further orders are needed.
Was this review useful?


By Hollie Waters ,
Thank you for helping me out with my boutique excellent customer service!
Was this review useful?


By Bruce Emery , Harris & Howard Bespoke Ltd
Well done on the printed hangers they look great.
Was this review useful?


Key Contacts
Antonio Valentino
MD
Tel: 01489 808007
Email: info

valentinosdisplays.com
Payment Methods
Visa
Cash
Visa Debit
Cheque
BACS
MasterCard
Online Bill Payments
Paypal
Direct Debit
Maestro
Payment Terms
Pro-Forma
15 days
30 days
60 days
Opening Hours
| | |
| --- | --- |
| Monday | - 08:00 to 17:30 |
| Tuesday | - 08:00 to 17:30 |
| Wednesday | - 08:00 to 17:30 |
| Thursday | - 08:00 to 17:30 |
| Friday | - 08:00 to 17:30 |
| Saturday | - Closed |
| Sunday | - Closed |