Todays Opening Hours
Wednesday : 8:30-5:00
closed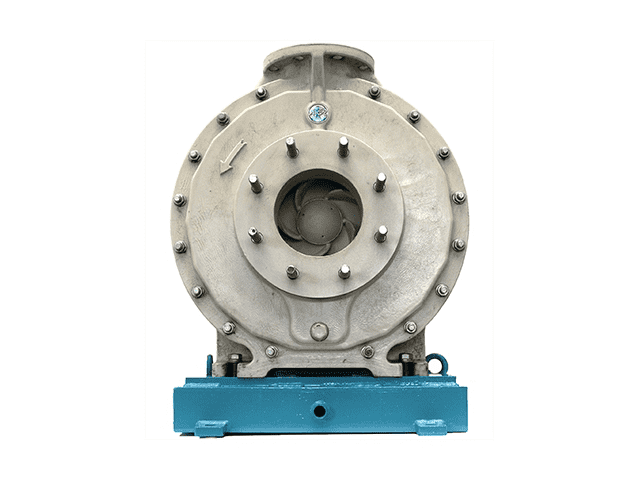 Stainless Steel Pumps | Magnetically Coupled Pumps |
Positive Displacement Pump Supplier
Welcome to Crest Process Engineering Ltd, we specialise in the supply of Pumps, stainless steel pumps, Pump Systems like Positive Displacement Pumps, Magnetically Coupled Pumps and Associated Equipment. Along with the supply of pumps we can also test non-newtonian fluids for viscosity change and pumpability.

We were established on 26th November 1986 so we are now entering our 30th year of trading.

Conveniently positioned close to the M4 and M5 to serve all customers not only in the UK but also Overseas, Crest Process Engineering Ltd are also registered to ISO 9001 for the sale, repair, design and installation of fluid handling equipment

For more information about us Click Here
For Vacancies within Crest Process Engineering Ltd Click Here
Stainless Steel Pumps
Crest Process Engineering Ltd supply a wide range of stainless steel pumps to Industry, everything from Centrifugal Pumps, Rotary Lobe Pumps, Magnetically Coupled Pumps, Dosing and Metering Pumps to Air Operated Double Diaphragm Pumps, Air Operated Piston Pumps, Progressive Cavity Pumps, Circumferential Piston Pumps & Gear Pumps.

Whether Industrial or Hygienic Crest Process Engineering Ltd can satisfy any application where Stainless Steel pumps are required.

We also welcome the opportunity to design and manufacture specially modified products not normally available, to meet the demands of specific applications.
Our range includes:
...• Air operated double diaphragm pumps
...• Piston pumps
...• Positive Displacement Pumps
...• Rotary lobe pumps
...• Centrifugal pumps
...• stainless steel pumps
...• Gear Pumps
...• Magnetically Coupled Pumps
...• Progressive cavity pumps
...• Screw pumps
...• Stainless Steel Pumps
...• Multistage pumps
...• Peristaltic pumps
...• Industrial, hygienic and aseptic designs available
...• Materials of construction to suit products handling and pumping conditions

In addition to the supply of equipment our in-house design office and workshop facilitates the manufacture of customised packaged pumping systems thus enabling us to provide a service that is truly complete.

We welcome the opportunity to design and manufacture specially modified products not normally available, to meet the demands of specific applications.

To view our product range Click Here
Services include:
| | |
| --- | --- |
| Design and manufacture | Consultancy |
| Systems | Repairs |
| Water pressure booster sets | Rheology |
| Foul packaged pumping stations | Service |
| Spares packages/assemblies | Commissioning |
| Customising | Maintenance |
| Installation | Training |
Crest Process Engineering Ltd supplies a comprehensive range of pumps for a wide variety of applications and has a well deserved reputation for technical support and advice on pumping problems.

To make an enquiry please Contact Us
Our major markets include:
| | |
| --- | --- |
| Food | Chemical |
| Dairy | Heath care |
| Brewing | Beauty care |
| Pharmaceutical | General industries |
Applications include process fluids, slurries, drainage, irrigation, effluents, pressure boosting
Company Video
Overview of Bluetooth Pump Monitoring

We are the sole UK distributor of Argal Pumps

To visit Argal Pumps website Click Here
 

 

Argal Saturn Pumps Presentation

Argal TMR: Patent Dry Run

Please visit our Website now for more information
Related Products and Services
Horizontal Centrifugal Pumps

Vertical Centrifugal Pumps

AODD Pumps

Self-Priming Pumps

Pulsation Dampeners

Argal Pump Collection

Argal Pumps

Argal Pumps

Chemical Pumps

The Hilge sanitary range

Bearing oil supply skid

Depa Pumps destined for cosmetic factory

Seawater Cleaning Skid

Pumps prior to installation at cheese Factory

0

stars based on

0

customer reviews
Write a review
Key Contacts
Nick Bolger
Managing Director
Tel: 07860 470502
Email: nickbolger

crestpro.co.uk
Payment Methods
Cheque
BACS
Online Bill Payments
Opening Hours
| | |
| --- | --- |
| Monday | - 08:30 to 17:00 |
| Tuesday | - 08:30 to 17:00 |
| Wednesday | - 08:30 to 17:00 |
| Thursday | - 08:30 to 17:00 |
| Friday | - 08:30 to 15:30 |
| Saturday | - Closed |
| Sunday | - Closed |