Todays Opening Hours
Sunday : Closed
closed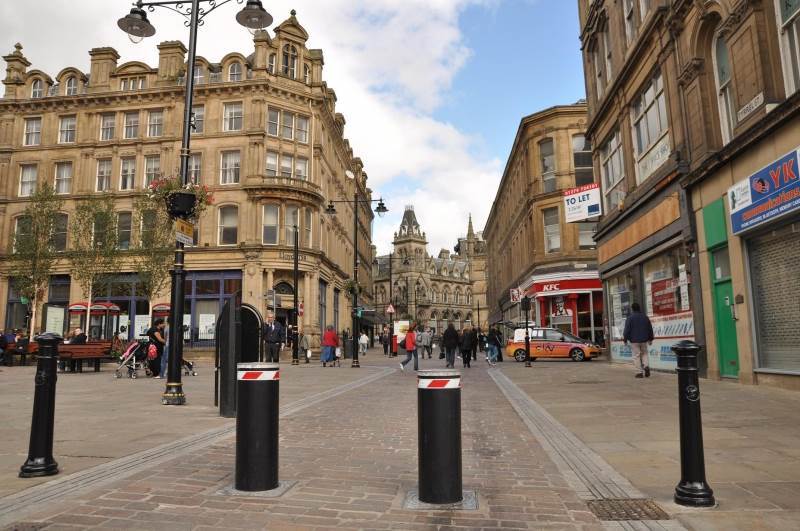 Macs Automated Bollards provide the complete solution for all applications where the need for automatic rising bollards and similar equipment arises. These include:

Local Authority
Pedestrian Areas, Urban Landscaping, Bus Gates, Parks

Commercial and Industrial
Airports and Terminal Buildings, Garage Forecourts and Shop Front Protection, Car Dealerships

Residential
Driveways, Gate and Garage Protection

Macs Automated Bollard Systems are fully accredited with CHAS, SafeContractor, Constructionline and Eurosafe, along with providing Highways Agency approved automatic rising bollard systems. Our continued research and development allows us to provide bespoke traffic control systems that are built around our customers requirements, with features such as our unique in-house built fault monitoring system allowing complete control over the bollards from any location.

All of our products are designed with both function and aesthetics in mind, allowing our systems to enhance, rather than detract, both modern and historical surroundings whilst still providing the protection required.

Automatic Bollards

Macs Automated Bollards are not only a fusion of `function and design` but offer secure, effective and reliable performance which should be the core features of any effective security device.

We offer a full end to end service that includes design and specification, CAD design, full project management and installation to cover a vast range of applications including pedestrian zones, bus gates, congestion zones, car parks, private security and many more.

To find out more Click Here

Semi-Automatic Rising Bollards

Macs offer one of the most comprehensive ranges of Semi-Automatic Rising Bollards that can be used either alongside our Automatic Bollards or used separately where Automatic Bollards are not required.

Applications include shop fronts, businesses and private driveways, homes and the protection of commercial premises to name but a few.

To find out more Click Here

Remote Fault Monitoring

Macs have developed a unique dedicated remote fault monitoring system the `Macs Messenger 5` which has been designed and manufactured for our Automatic Rising Bollard systems.

The Macs Messenger 5 has been developed in house which means we are able to connect to all of our systems using PSTN, GRPS, GSM, ADSL or Fibre Optics to remotely control, re-programme and respond to any fault alarms from any location around the world 24/7.

To find out more Click Here

Bollard Repairs/Servicing

We have a wealth of experience working on automatic bollards and our fully qualified engineers are able to inspect any existing automated bollard system for any damage/non-operational parts and repair the bollard on site where possible or at our purpose built workshop. Your system will be stripped down, inspected, repaired and installed back to its original working order.

To find out more Click Here

Macs Energy Towers

When we talk about Energy Towers we mean `Macs Semi-Automatic Rising Energy Distribution Towers` that are bespoke multi utility, recessed, power supply hook up points, all of which can be designed to meet the individual requirements of our clients, so please visit our website for more information.

To find out more Click Here

Automatic Pedestrian Swing Gates

Our excellent range of access swing gates control pedestrian flow by offering standardized entry and exit points. These swing gates are widely used across the UK in a wide range of applications that includes Leisure, Airports, Banks, Museums, Administration and more.

Manual Retractable Bollards

Macs now offers a full range of Manual Retractable Bollards that combine modern aesthetics with the protection required for applications including driveways, office buildings, town centres and car parks. These range from simple fold down lockable bollards to bollards with sleek design stainless steel and integrated locks.

PAS68 Bollards

The Impeder `PAS68 Static Bollards` from Macs Automated Bollards offer a simple solution where there is a need for permanent crash rated perimeter protection. Manufactured in stainless steel and cast in concrete foundations these high performance products come with options to include painted or powder coated finish, stainless steel cover designs and shallow mounted or heavy duty versions.

Access Entry

We provide a wide range of well designed Access Entry products to cover the requirements of an equally wide range of applications including Traffic Indicator Access Control Columns, Intercom Systems, Vehicle Tag Reader Systems, Proximity Reader Systems, ANPR Vehicle Number Plate Recognition and CCTV Overview so to find out more why not visit our website.

Static Bollards

From Stainless Steel Static Bollards and Mild Steel Static Bollards to Removable Bollards and Recycled Static Bollards, Macs now offer one of the most comprehensive ranges of static bollards designed to cover every application possible.

Turnstiles

We offer a range of full height turnstiles for external projects, they provide a safe entrance or exit door with a secure area. Our turnstiles offer the highest level of security to perimeter protected areas.

Automatic Barrier Systems

From the Macs Toll Station Barrier range systems up to 3.26M aluminium boom through to the Macs Colossus Industrial Parking range of automatic barrier systems with 12M barrier booms we offer the complete barrier control solution.

Company Videos

 

Automatic Telescopic Bollards in Coventry

Automatic Bollard - Kirkgate Entry Test

Automatic Telescopic Bollard Test

Kingston Upon Thames - Automatic Bollard

macs-bollards.com
Related Products and Services
City centre traffic management

City centre pedestrian areas

Areas of historical importance

Bus gate bollards

Turnstiles

Automatic Pedestrian Swing Gates

Macs PPV 323

Fold down bollards

Semi automatic and manual bollards

Residential and commercial rising bollards

Energy distribution towers

Static bollards and street furniture

Automatic road blockers

Industrial barrier systems

5

stars based on

3

customer reviews
Write a review
By BMW , Fairfield BMW
"Here at Fairfield BMW we were looking for a cost effective security solution for our BMW & Mini dealership forecourts. Macs Bollards provided that solution, from planning to installation the whole process was handled quickly and efficiently with little or no disruption to trading. I would like to comment on the availability of repair engineers but we have had no need to call on them which must be a testament to the quality of equipment used."
Was this review useful?


By Alan Shailes , ITS Signage
"Having work with Macs Automated Bollards Systems (for a number years) I find them very professional in their approach to design and installations of a RB, from draft design to installations nothing is to much for them, the attitude they bring is 'nothing is a problem we can solve it for you."
Was this review useful?


By Chris Jones , Chester Cathedral
"More than happy with the work and professionalism from MACS Bollards. Not only has the system catered for our needs, it has enhanced what were once busy unmanaged parking areas, into a places of tranquillity. The great advantage of the MACS system is its compact nature. Being in a Conservation Area and an area of significant heritage merit, with Grade 1 and 2 listed properties, Chester Cathedral was keen to limit any impact to the surrounding area. With the compact nature of the system, excavation on the site was limited. This was a major factor for choosing this system over other similar brands on the market. During the time the system has been in use there have been no issues regarding its reliability, and if there had been then their on call service is excellent. Having had the bollard hit during a Saturday evening, MACS engineers were on site in no time to remove and repair the bollard and have the area open again."
Was this review useful?


Approvals & Certificates

Constructionline

SafeContractor

CHAS - The Contractors Health and Safety Assessment Scheme
Key Contacts

Damian Corcoran
Projects Manager
Tel: 0161 3206462
Email: damian

macs-bollards.com
Payment Methods
Visa
Visa Debit
Cheque
BACS
Opening Hours
| | |
| --- | --- |
| Monday | - 9:00 to 5:00 |
| Tuesday | - 9:00 to 5:00 |
| Wednesday | - 9:00 to 5:00 |
| Thursday | - 9:00 to 5:00 |
| Friday | - 9:00 to 4:00 |
| Saturday | - Closed |
| Sunday | - Closed |