Todays Opening Hours
Friday : 9:00-5:00
closed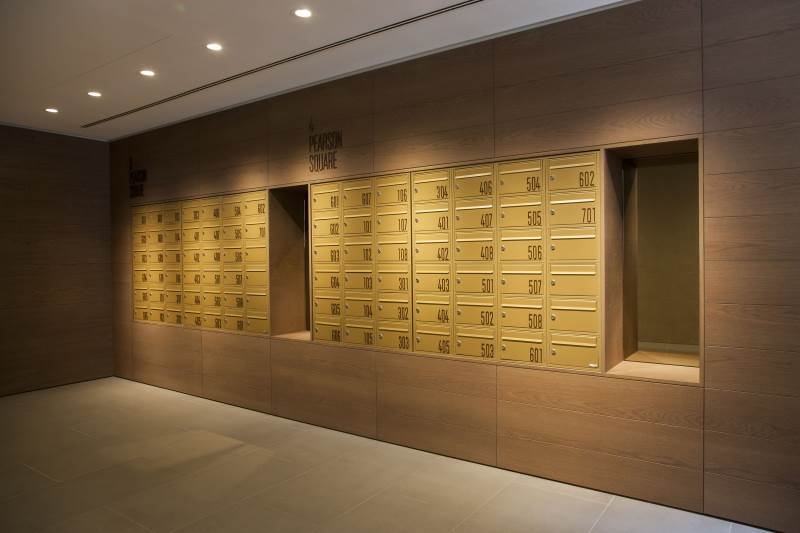 Suppliers of Security Post Boxes, Safety Letterbox & Security Mailboxes
The Safety Letterbox Company Ltd is the UK's leading manufacturer and supplier of mailing systems, Safety Letterbox, Security Post Box and Security Mailboxes. The company produces Security Mailboxes for any application. Within its range are over 130 models and permutations of the Safety Letterbox, manufactured from aluminium, steel and stainless steel to the highest standards throughout.

The Security Mailboxes are suitable for all site profiles and budgets, from affordable housing to high profile prestigious developments. Each mailbox is lockable complete with 2 keys each, and available in a wide choice of finishes. Configurations of Security Mail Boxes arrive banked to suit the customer's requirements for ease of installation.

Over 25 years experience of supplying Safety Letterboxes to the UK and Irelands construction industry. From high profile major house builders to one off domestic projects, on public government projects and private developments, there are models to suit all.

Working closely with architects, designers, buyers and quantity surveyors, we produce the specification to suit the profile, vision and budget for each project. We then work with Site Managers and developers to ensure continuity and an understanding of the requirement.

Lead times are flexible to work with individual requirements as we manufacture to order. All goods despatched on a next day service. We provide a full after sales service with spare keys being available to order.

For more information about us Click Here
New to The Safety Letterbox Company? Feel free to read our reviews to the right...

We are always trying to offer the best service to our customers, so if you have used us before please click here to Write a review
Image Showcase
Mailing Options
Mailing options include;

Surface mounted mailboxes
Recessed mailboxes
Freestanding mailboxes
Fire Rated mailboxes
Through the wall mailboxes
Mailboxes to fit to rear of front doors behind letter flaps
Bespoke mailboxes
Chuted and purpose made mailboxes

To view our Mailboxes Click Here

Security Post Box applications include;

Apartment Post Boxes
Individual Security Post Box for houses
Safety Letterbox for Housing associations
Mailing solutions for Post Offices, Colleges, Schools & Hospitals
Chute boxes for Government buildings, Police Stations and Doctors Surgeries.
Key / Mail boxes for Garages

To view our Security Compliant Mailboxes Click Here

Accessories to suit our mailboxes include;

Engraving and vinyl's
Name plates/ signage
Stands
Lighting
Supports
Cladding
Bespoke features e.g.. Wood features
Door entry systems incl. Video entry, handsets, push buttons etc

To view our range of Mailbox Accessories Click Here
Company Video
The Symphony of Colour by The Safety Letterbox Company
Safety Letterbox Company Brochure
www.safetyletterbox.com
Related Products and Services
Wall Recessed mailboxes at Fitzroy Place, London

Parcel delivery boxes integrated with mailboxes

Individual Wall Mounted Mailbox

Freestanding mailboxes for Scape Student Living

Electronic locking mailboxes with SALTO

Wall Recessed Mailboxes for Scape Student Living

Freestanding mailboxes with Dry Riser Unit

Fire Rated Wall Recessed Mailboxes

Freestanding mailboxes in a private accommodation

Door side mailboxes with door entry system

Freestanding high capacity Parcel Delivery Box

Freestanding Fire Rated 2 Mailboxes

Colourful H1 mailboxes for student accommodation

Through the wall mailboxes with electronic access

Stainless Steel Mailboxes complete with coded keys

Colourful mailboxes in student accommodation

Wall recessed mailboxes finished in a bronzed effe

FlapLock Letterbox Security Lock.

Wall Recessed Mailboxes with oak dividers

Freestanding mailboxes for private accommodation

Postboxes designed for the Burj Khalifa

5

stars based on

4

customer reviews
Write a review
By Chris Cottam , newdigs.co.uk
Having had numerous off the shelf letterbox banks for a block of apartments fail due to weak metal and rusting we decided to invest in better quality units. We choose the Safety Letterbox Ltd company and their boxes far exceeded our expectations. They advised on the best solution, produced free technical specification drawings and delivered right on schedule. The letterboxes are far superior in quality of metal and construction to anything we have used previously. The price was surprisingly competitive and I would have no hesitation in recommending and using the company again.
Was this review useful?


By Martin Bachmayer , King's College London, Student Residence
Fantastic and professional service from start to finish. Good advice given with options available and very fast responses to emails. Product is first class and has a high standard finish. I would definitely recommend.
Was this review useful?


By Richard Ives , Robert Mills Architectural Antiques
Fast and friendly service. A well designed product, robustly made. Would highly recommend.
Was this review useful?


By Senior Village Manager, Accommodation Services , Imperial College London
I have been meaning to drop you a few lines about the great service we have received from Safety Letter Box Company. From the first initial enquiry when we decided to install 280 secure letter boxes in our halls of residence, Safety Letter Box Company were able to advise us what options were available in the space we had. I was impressed that the installation team sent someone to visit the site prior to the installation to assess where they were to install the boxes. An excellent job!
Was this review useful?


Approvals & Certificates

ISO 9001 Quality management systems
Key Contacts

Mr . Jon Parry
Technical Sales
Tel: 01639 633525
Email: jon

safetyletterbox.com

Mr . Scott Morrison
Technical Sales
Tel: 01639 633525
Email: scott

safetyletterbox.com

Mr . Richard Bennett
Technical Sales
Tel: 01639 633525
Email: richard

safetyletterbox.com
Payment Methods
Visa
Cash
Cheque
BACS
MasterCard
Direct Debit
Maestro
Opening Hours
| | |
| --- | --- |
| Monday | - 9:00 to 5:00 |
| Tuesday | - 9:00 to 5:00 |
| Wednesday | - 9:00 to 5:00 |
| Thursday | - 9:00 to 5:00 |
| Friday | - 9:00 to 5:00 |
| Saturday | - Closed |
| Sunday | - Closed |