Todays Opening Hours
Sunday : Closed
closed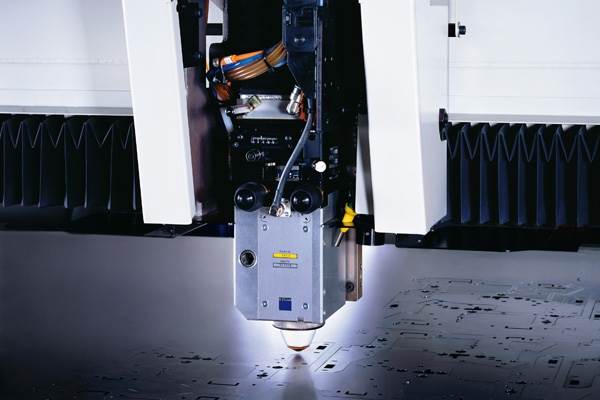 Specialising in Sub Contract Laser Cut Parts and Components
Intec Laser Cutting Services is an innovative manufacturing company that specialises in providing engineering services including flat bed laser cutting, tubular laser cutting, 5 axis laser cutting and water jet cutting.

Our team of engineers and production specialists are highly experienced and take great pride in ensuring customers receive their products exactly as ordered and meet their specific requirements. All this combined with our continual program of investment in up to date technology and production techniques enables us to offer customers a service to rival most sheet metal companies in the UK.

Intec Laser Cutting Services have an internal sales department able to assist you with any queries involving laser cut components and can take your enquiries and normally return a quotation within 24 hours depending on the complexity and size of your enquiry.
Laser Cutting
Intec Laser Cutting Service have been laser cutting since 1981 which has established us as one of the UKs leading specialists. We are able work from all formats and use highly skilled in-house CAD-CAM engineers and up to date software technology. We provide precision profile cutting for laser cut parts from stainless steel, aluminium and mild steel up to thicknesses of 20mm, 12mm and 25mm respectively.
5 Axis Laser Cutting
Our 5 Axis laser cutting equipment allows an economical route to profiling holes and trimming pressed and drawn components. Customers can benefit from this technology which does away with the need for expensive hard tooling. Applications include small to medium sized batch production where justification of crop and pierce tooling is uneconomical and long lead times with hard tooling are unacceptable. This state of the art and sophisticated off-line 3D programming software enables us to import your files and apply complex cutting paths depending on your requirements.
Tubular Laser Cutting
We also have a fully automated tube laser cutting machine which enables us to profile apertures in tubes and tube ends. This service is carried out quickly and cost effectively to the customers own specifications.
Waterjet Cutting
Our cutting service is further complimented by our comprehensive waterjet cutting process which can be used to carry out burr free profiling processes of most materials. This equipment encompasses a twin head system enabling us to cut components simultaneously and therefore reduce costs and lead times for our customers.
Precision Sheet Metal Work
Intec Laser Cutting Services also employ time served sheet metal engineers that possess a multi-disciplined range of skills to enable us to take cut component blanks to a finished product. This can be carried out on products ranging from a simple bracket to a complex fully welded bespoke one off fabrication.

At Intec Laser Cutting Services our team of highly skilled engineers can also design and manufacture production fixtures, jigs and tools so as to enable us to control our own quality and further reduce costs and production times where possible.

Our sales department and team of engineers can assist in every aspect of your laser cutting and sheet metal requirements so please feel free to contact them using the contact page on our website.
www.intec.uk.net
Related Products and Services
Laser Cutting Services

Laser Cutting

Laser Cutting Company

Laser Cutting Machine

Laser Cut Parts & Components

Tubular Laser Cutting

5 Axis Laser Cutting

5 Axis Laser Cutting of 3D Products

Waterjet Cutting

Waterjet Cut Products

Precision Sheet Metal Work

Engineering & Quality Services

0

stars based on

0

customer reviews
Write a review
Payment Methods
Visa
Cash
Visa Debit
Cheque
BACS
MasterCard
Paypal
Direct Debit
Maestro
Postal Orders
Opening Hours
| | |
| --- | --- |
| Monday | - 9:00 to 5:00 |
| Tuesday | - 9:00 to 5:00 |
| Wednesday | - 9:00 to 5:00 |
| Thursday | - 9:00 to 5:00 |
| Friday | - 9:00 to 5:00 |
| Saturday | - Closed |
| Sunday | - Closed |