Todays Opening Hours
Wednesday : 9:00-5:00
closed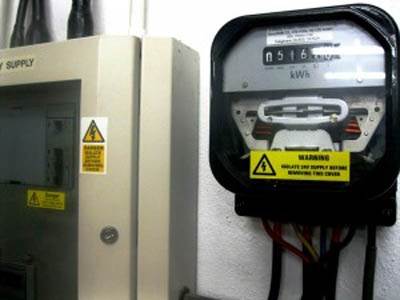 Custom Product, Warning, Tamper Evident Labels & Much More
Langley Labels is one of UK's leading label printers and manufacturers of self-adhesive labels. We have a wealth of experience in this field and our team can offer expert advice to ensure that you achieve the perfect labelling solutions to suit all of your business requirements.

As label manufacturers we work closely with companies across the UK including public sectors, manufacturing businesses along with a wide range of industries and we also work with companies that require regular orders, one off prints and short run printing requirements (minimum order 50 labels).

So if your requirements are in barcode labels, asset labels, QR labels, tamper evident labels, self-adhesive labels and metallic labels in a wide range of materials and adhesive finishes, or a more general product labelling requirement we have the means and know how.
What we provide:

A small range of our Product Labels are listed below

Laminated Labels
Print and base materials are protected, enhances colour, wipe clean, gloss, matt or satin finish, resists chemicals and water, can be used in harsh environments, provides quality, tactile feel to label and long lasting.

Asset Labels
Security, asset tracking, identification, important information, logos and branding, numbers, barcodes and data.

Serial No`s/Barcode Labels
Stock control, tracking of products, unique coding of valuables, can be printed from customers database, scan with smart-phones.

Hazard Warning/Chemical/Marine Labels
Instantly recognisable images, safety awareness, salt water BS5609 Part 2 Approved materials marine, 15 second industry standard rub test and long lasting in harsh environments.

Write & Seal (Part Laminated) Labels
Writing of valuable information, signatures can be added as required, important dates/times written as required, additional security when sealed, highly resilient when sealed and information cannot be tampered with.

Digital Labels
Photographic images can be used, no plate charges, ideal for short runs, high resolution and pre-production press proofs (fee required).

Scratch-Off Labels
To reveal hidden messages/codes, to hide printed data, promotional competitions, access codes to link to websites, security to hide Pin Numbers and print direct from customer's database.

Metallic Labels
Bright colours can be printed, very visible to customers, long lasting, strong adhesives and scratch resistant.

Window Stickers
Nationwide advertising, instantly visible to customers, long lasting, easily removed and excellent for getting messages across.

Electrical Test Labels/Electrical Labels
To comply with insurance policies, safety, PAT testing, calibration, quality assurance of tested product and a good visual reminder for the end user.

QR Code Labels
Easily scanned with smart phones, to promote & market offers, to link to instruction manuals, links to websites & associated information and general advertising.
www.langleylabels.com
Related Products and Services
Laminated Warning Labels

Laminated Labels

Asset Labels (Laminated)

Write & Seal (Part Laminated) Labels

Metallic Labels

Electrical Test Labels

Digital Labels

QR Code Labels

Security Labels

Window Stickers

Scratch-Off Labels

Hazard Warning Labels

0

stars based on

0

customer reviews
Write a review
Associations
Payment Methods
Visa
Visa Debit
BACS
MasterCard
Maestro
Opening Hours
| | |
| --- | --- |
| Monday | - 09:00 to 17:00 |
| Tuesday | - 09:00 to 17:00 |
| Wednesday | - 09:00 to 17:00 |
| Thursday | - 09:00 to 17:00 |
| Friday | - 09:00 to 15:00 |
| Saturday | - Closed |
| Sunday | - Closed |