Todays Opening Hours
Saturday : Closed
closed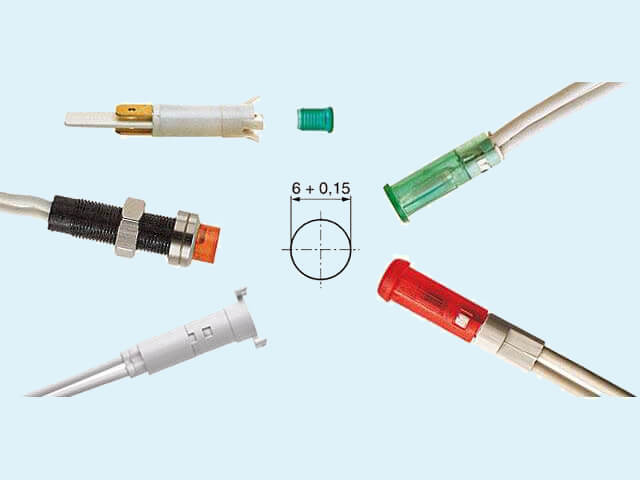 Electro-Mechanical Electronic Components & Plastic PCB Hardware
Since 1974 MECI Ltd has been supplying customers with quality electro-mechanical components, PCB switches and interconnect solutions.

MECI offers one of the most comprehensive ranges of electronic and electro-mechanical products to a wide industrial sectors, from MEC Multimec switches, Unimec switches, keystone battery holders, transistor insulating kits and crimp terminals through to transistor insulation, panel mounted indicators, connectors, solder tags, solder lugs and more.

Over the years we have gained a wealth of experience which places us in good stead when offering advice to our customers. Our expertise allows us to offer a comprehensive supply service that consistently achieves for our customers.

Our success lies in our unique approach to our customers because we offer them that personal touch making sure we meet all of their electro-mechanical component needs.
Products and Services
Keystone Battery Holders
Our Keystone battery holders are available in a wide range of mounting formats and materials including surface mount, through the hole and off board, covering applications including laptops, emergency power systems, telecoms, video power backups, computer memory, power transfer and backup systems to name but a few.

All Keystone battery holders have been designed with leading edge technology in mind in order to accept all leading manufacturers' batteries.

...• A,AA, AAA, ½ AA, C, D Battery holders
...• Coin Cell Holders – CR1212, CR1612, CR2012
...• CR2032, CR2320, CR2430, CR3032
...• Lithium Cells 18350, 18650, 26650

This is only a small sample of the range of Keystone Battery Holders available so to find out more please visit our website.

For more on battery holders Click Here
PCB Switches - Multimec - Unimec - Tactile
It is the aim of MECI Ltd to provide customers with one of the most comprehensive supply services for PCB switches.

MEC Multimec

...• Multimec Switches Single Pole 3F Series Multimec
...• Multimec Switches single Pole 5 Series Multimec
...• MEC Switch Caps and Accessories
...• MEC Illuminated Switch Caps
...• Multimec Switches Panel Sealed and Under Foil

Tactile Switches

We supply a range of 6mm & 12mm square through the hole Tactile Switches in a wide range of height options up to 17mm from PCB.

MECI also supply space saving rectangular Tactile Switches, Ultra-Miniature 4.5mm square switches and right angled tactile Switches with coloured caps for through the hole panel applications.

For more on switches Click Here
Transistor Insulation
MECI offers a range of Transistor Insulating products made from glass-filled nylon 66 and high spec PPS materials for aerospace and military applications including:

...• Transistor Insulating Top Hat & Shoulder Washers
...• Transistor Insulating Washers in aluminium oxide, mica, Laird Tech silicone rubber
...• Transistor Mounting Pads (Transipads) & plastic PCB hardware

For more on transistor insulating Click Here
Panel Mounted Indicators - Neon, LED
We are able to supply a range of European made Neon Indicators for panel mounting applications in sizes ranging from 6mm -13mm. We also offer a range of options for self-locking lenses or threaded types that require a panel nut.

All neon indicators are available in various voltages from 6/12/24v up to 110/250/400v.
The bodies on all of our panel mounted indicators are manufactured from resilient Polycarbonate with termination styles are either 6.35mm faston tags or wire leads.

Some of our best selling Neon Indicators:

...• 6mm Neon Indicators for panel mounting with Wires Snap-In
...• 9mm Neon Indicators for panel mounting with Faston Tags or Wires Snap-In
...• 10mm Neon Indicators for panel mounting with Faston Tags or Wires Fixing Nut or Snap-In
...• 12mm Neon Indicators for panel mounting with Faston Tags or Wires Snap-In
...• 13mm Neon Indicators for Panel mounting with Faston Tags or Wires Snap-In

For more on panel mounted indicators Click Here
Connectors
MECI offer a wide range of connectors and terminals able to cover virtually all types of applications.

This range includes products from leading manufacturers such as Ross Courtney, Utilux, Assman, Tajimi and more so why not head over to our online shop for more details.

For more on connectors Click Here
www.mecint.co.uk
Related Products and Services
6mm Panel Mounted Neon Indicators

9mm Panel Mounted Neon Indicators

10mm Panel Mounted Neon Indicators

12mm Panel Mounted Neon Indicators

13mm Panel Mounted Neon Indicators

Keystone Battery Holders, Battery Contacts & Clips

MEC Multimec Single Pole PCB Switch

Transistor Insulating Top-Hat & Shoulder Washers

Tajimi TMW Push-Pull & Waterproof Connectors

LED Indicators for Panel Mount

Keystone Coin Cell Holders & Coin Cell Clips

Collett & Ross Courtney Solder Tags & Terminals

Pre-packed Transistor Insulating Kits

Transistor Mounting Pads & Transipads

Warth / Laird Silicone Rubber Transistor Insulator

MEC Unimec Double Pole Mom / Alt Switches

Assmann Transition Connectors

Terminal Blocks

Elbag DIN Rail Mounting Interface Modules

Aluminium Oxide Transistor Insulators AL²O³

Assmann Dual & Single In Line Sockets

0

stars based on

0

customer reviews
Write a review
Key Contacts

Martin Jones
Tech Sales Mgr
Tel: 01732 810370
Email: info

mecint.co.uk

Sarah Halstead
Sales
Tel: 01732 810370
Email: sales

mecint.co.uk
Payment Methods
Cheque
BACS
Opening Hours
| | |
| --- | --- |
| Monday | - 09:00 to 16:30 |
| Tuesday | - 09:00 to 16:30 |
| Wednesday | - 09:00 to 16:30 |
| Thursday | - 09:00 to 16:30 |
| Friday | - 09:00 to 15:00 |
| Saturday | - Closed |
| Sunday | - Closed |