Todays Opening Hours
Thursday : 9:00-5:00
closed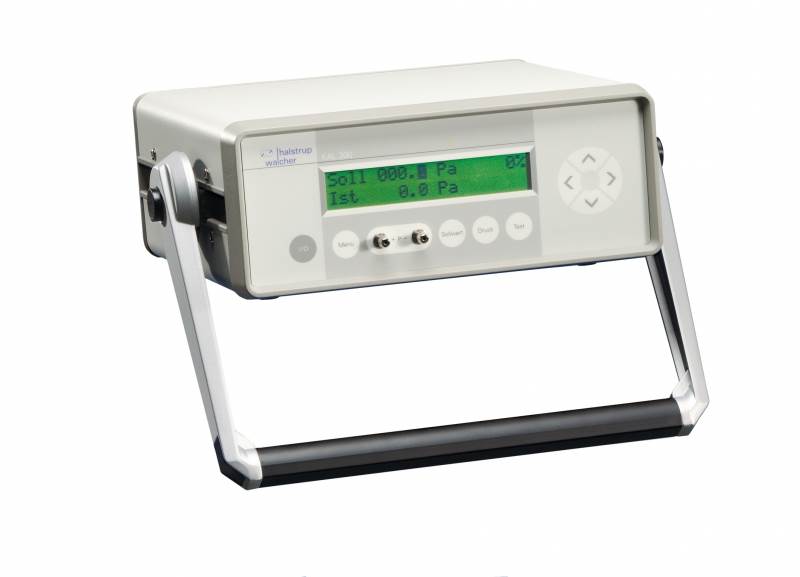 Suppliers of Relative Humidity Sensors, Air Flow Sensors & Transmitters
Omni Sensors and Transmitters is an ISO9000 certified company that supplies top quality sensor and transmitter products to a wide range of industrial sectors across the whole of the UK and Ireland.

As agents and distributors for some of the world's leading manufacturers of sensor and transmitter technology we are able to offer our customers quality products that have been manufactured to the highest of quality systems to comply with European Standards.
Humidity and Temperature Measurement and Monitoring
HVAC Humidity
EE150 Compact Humidity and Temperature Transmitter HVAC
Specifically designed for use in the HVAC and building technology sector providing impressive performance to price ratio.

EE210 Humidity Temperature Transmitter
This product offers high accuracy for demanding climate control applications, while the EE210 outdoor is optimised for outdoor and meteorlological use, providing precise measurement of relative humidity and temperature.

To view our HVAC Humidity products Click Here
Humidity Intrinsically Safe
EE300EX Humidity and Temperature Intrinsically Safe
The EE300EX humidity and temperature intrinsically safe transmitter allows safe use in hazardous areas, meeting ATEX requirements. More information on all products in this range may be found on our website.
Humidity Probes and Modules
EE060 EE061 Miniature Humidity Temperature Probes
This series of miniature humidity temperature probes offer excellent price to performance ratio well suited for OEM applications.

EE071 Digital Humidity and Temperature Probe
With MODBUS output, and coated sensor for added protection against pollutants.
Temperature Sensors and Transmitters
EE461 Cable Temperature Sensor
Ideal for temperature measurement in heating ventilation and air conditioning systems, as well as in process control.

EE451 Wall Mounted Temperature Sensor Inside or Out
For temperature measurement in heating, ventilation and air conditioning systems, enabling weather dependant temperature regulation.
Co2 Transmitters
CO2 Transmitters are an essential part of modern ventilation systems installed in office environments, and public buildings ( including schools). They enable adequate ventilation , to the right place, reducing waste in energy.

EE850 Duct Mounted CO2 transmitter
Designed for use in building management applications and can be optionally fitted with passive temperate sensor output.

EE820 CO2 Transmitter for demanding applications
Suitable for greenhouses, hatcheries and incubators, trains and trams.

For more on our Co2 Transmitters Click Here
Infrared Gas Sensors
Omni Sensors and Transmitters offer an impressive range of Infrared Sensors including the new range from Smartgas. They merge the advantages of a modular IR gas sensor with a tough housing to create a complete system for the user. Many applications exist in food storage, refrigeration, power generation, biogas, etc.

To view our Infrared Gas Sensors Click Here
Semiconductor and Electrochemical Gas Sensors
Semiconductor gas sensors are an economical solution to detecting levels of gas leakage, and are suitable for refrigeration gas, toxic, combustible, or air pollutants. Long life electrochemical Oxygen sensors are available including;

SK25F Oxygen Sensor
This galvanic type oxygen cell has a 3 year expected life span. It has virtually no influence from CO2, CO, HsS, NOx and H2. With this product no external power supply and no warm up period is required.

Find out more about Semiconductor Gas Sensors Click Here
Air Flow and Air Velocity Transmitters
EE776 Insertion Mass Flow Meter
This instrument is just one of the wide range of Air Flow products available, and is based on thermal mass flow measurement; well suited for measuring the flow of compressed air and gases in pipes from DN50 to DN300.

EE660 Air Velocity Transmitter for Laminar Flow
This transmitter has been designed for the precise measurement of minimal air velocities and provides the ideal solution for laminar flow monitoring and clean room applications.

Looking for Air Velocity Transmitters? Then Click Here
Differential Pressure Transmitters & Air Flow Measurement
Thanks to our partnership with Halstrup-Walcher we are now able to offer a range of  Differential Pressure and Absolute Pressure Transmittters, Mobile Pressure Calibration devices, and Volume Flow Transmitters. The range offers ± measurement ranges, multi lingual menus, easy installation, extremely high accuracy and is suitable for use in clean rooms, ventilation systems, industrial process systems and anywhere where atmosphere changes in pressure and air flow are important.
Dewpoint Transmitters
The very high accuracy of the dewpoint transmitters for measuring low dewpoints is facilitated by an auto-calibration process. The monolithic design dewpoint sensor guarantees instruments with maximum measurement accuracy and long-term stability. For instance;

EE355 OEM Dew Point Transmitter down to -60 degrees C Td
This compact dewpoint transmitter measures down to -60 C and is ideal for applications in compressed air systems, plastic dryers and industrial drying processes.
Moisture in Oil Transmitters
The Oilport 30 Handheld Moisture in Oil meter, EE364 Compact Moisture in Oil Transmitter and the EE381 Compact Moisture in Oil Transmitter from Omni are just some of the products available that have been specifically designed for the measurement of water content in oil.

We have a wide range of standard products to suit many applications and are happy to recommend the best product or combination of products to suit your specific requirements. Where standard products are not suitable, we can work with you to design and supply customised sensor and transmitter solutions so please give us a call.

www.sensorsandtransmitters.com
Related Products and Services
Portable Pressure Calibrator.

Differential Pressure Transmitter / Volume flow.

Differential Pressure Transmitter. HVAC.

Gas Detector with Calibration Hood

Air Flow Sensor

Multifunctional Handheld -- 22 Probe types.

EE300EX Intrinsically safe RH

RH Transmitter

RH Sensor

Industrial Dewpoint Transmitter

Air Velocity Probe

Infrared Gas Sensor Flow type

Condensation Monitor

RH Module

RH Transmitter Radiation shield.

CO2 sensor

Humidity Calibration Chamber.

CO2 Probe

Infrared Gas Sensor Diffusion type

Figaro Sensors

0

stars based on

0

customer reviews
Write a review
Approvals & Certificates

ISO 9001 Quality management systems
Payment Methods
Visa Debit
Cheque
BACS
MasterCard
Maestro
Diners Club Intl
JCB Cards
Opening Hours
| | |
| --- | --- |
| Monday | - 9:00 to 5:00 |
| Tuesday | - 9:00 to 5:00 |
| Wednesday | - 9:00 to 5:00 |
| Thursday | - 9:00 to 5:00 |
| Friday | - 9:00 to 2:00 |
| Saturday | - Closed |
| Sunday | - Closed |
Promotions
Showing of 29 Promotions