Todays Opening Hours
Sunday : 8:30 - 5:30
Open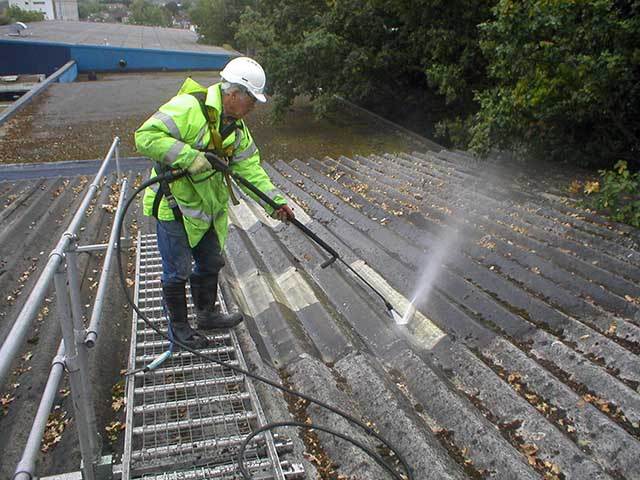 Industrial & Commercial Roofing Contractors
For many years now K. Addams Roofing Contractors have been providing a high quality roofing service to customers in Bedfordshire, the Home Counties and the rest of the UK.

Having a wealth of experience in this field by gaining many large industrial roofing contracts, the name K. Addams has now become synonymous with quality, speed and excellent service.

As a family run business K. Addams is a relatively small but efficient company that offers the complete roofing service from new builds, renovations, roof repairs and cladding.

Services

K. Addams specialise in all varieties of industrial roofing including:

• New Roofs
• Roof Repairs
• Build-up, Pitch and Felt
• Gutter & Gully Cleaning

• Asbestos Replacements
• Skylight Cleaning & Repair
• Claddings and Flashings
• Fibreglass Roofs and Coating

• Solar Reflective Coatings
• Preventative Roof Maintenance
• Insurance Claims Work

New Roofs

K. Addams are specialists in installing new industrial roofing systems whether it's a complete new build or the renovation of an existing roof we will carry out the work in a professional manner, quickly and efficiently and what's more at a competitive price.

Roof Repairs

We have a team of highly experienced and skilled contractors that adhere to the very highest standards. We specialise in roof repairs, refurbishments and the installation of industrial roofing so to find out more please visit our website.

Cladding

Being one of the most important parts of the building a well maintained roof will not only be aesthetically pleasing to your customers but will also help to protect your stock, furnishings and other valuable assets from the elements.

Insurance Work

At K. Addams we are always happy to tender and provide quotations for work involving insurance claims from storm damage, weather etc.

Energy Efficient

We will provide you with free advice on your industrial roofing and skylight cleaning requirements. Additionally we are always happy to offer advice on the most cost effective energy saving products for your installation.

Guttering & Gulley's

K. Addams can also provide you with a gutter and gulley cleaning maintenance service which will be carried out at regular intervals. This will also ensure that any damage or potential repairs detected can be addressed to avoid future problems.

This is just a brief description of the wide range of quality services K. Addams Roofing Contractors is able to provide so if you would like further information please visit our website, thank you.

www.k-addamsroofing.co.uk
Related Products and Services
Skylight Cleaning

Before Solar Reflection

After Solar Reflection

Skylight Cleaning

Before Skylight Cleaning

After Skylight Cleaning

Before Roof Coating

After Roof Coating

Commercial Roofing

Felt Roof

After Felt Roof Installation

Roof Maintenance

Industrial Roofing

Roof Repairs

Industrial Roof Repairs

Cladding

Roof Cladding

Roofing Services

5

stars based on

1

customer reviews
Write a review
By Paul , Business Search Local
K Addams Roofing provide excellent customer services and efficient roofing experts. We chose K Addams for skylight replacement and they were a pleasure to work with.
Was this review useful?